"On The Smugglers' Radar" is a feature for books that have caught our eye: books we have heard of via other bloggers, directly from publishers, and/or from our regular incursions into the Amazon jungle. Thus, the Smugglers' Radar was born. Because we want far more books than we can possibly buy or review (what else is new?), we thought we would make the Smugglers' Radar into a weekly feature – so YOU can tell us which books you have on your radar as well!
On Ana's Radar:
A middle grade debut from YA author Lauren DeStefano is in the works. I like ghost stories and this cover is great so count me in: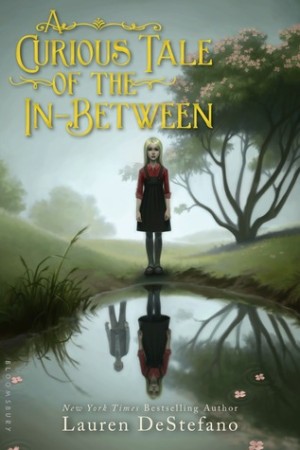 Pram Bellamy is special—she can talk to ghosts. She doesn't have too many friends amongst the living, but that's all right. She has her books, she has her aunts, and she has her best friend, the ghostly Felix.

Then Pram meets Clarence, a boy from school who has also lost a parent and is looking for answers. Together they arrive at the door of the mysterious Lady Savant, who promises to help. But this spiritualist knows the true nature of Pram's power, and what she has planned is more terrifying than any ghost.

Lauren DeStefano is beloved by critics and readers alike, and her middle grade debut is lyrical, evocative and not to be missed.

Open Road is re-releasing two Nalo Hopkinson Titles: The Salt Roads and Skin Folk as ebooks: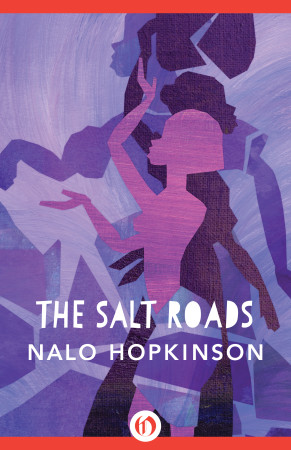 Hopkinson's time-traveling, genre-spanning novel weaves a common thread of spiritualism and hope through three intertwined stories of women possessed by Ezili, the goddess of love, as she inspires, inhabits, and guides them through trying personal and historical moments. Jeanne Duval is a talented entertainer suffering from the ravages of a sexually transmitted disease; Mer is a slave and talented doctor who bears witness as Saint Domingue throws off the yoke of colonial rule in the early nineteenth century; and Meritet is a woman of the night who finds religion her own way. Though the three are separated by many miles and centuries, a powerful bond draws them together.

Epic, wrenching, and passionate, The Salt Roads is laced with graceful, lyrical prose. Hopkinson has crafted a one-of-a-kind novel that spans hundreds of years and multiple countries to tell a mystical, heartrending story of self-worth, respect, and salvation.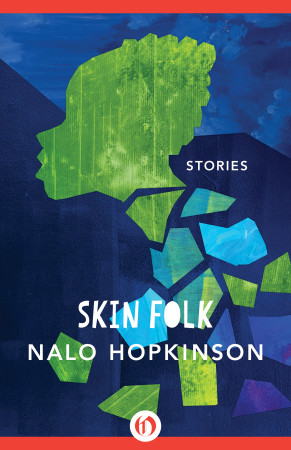 Winner of the 2002 World Fantasy Award for Best Collection: A beguiling compendium of fifteen stories

In Skin Folk, with works ranging from science fiction to Caribbean folklore, passionate love to chilling horror, Nalo Hopkinson is at her award-winning best spinning tales like "Precious," in which the narrator spews valuable coins and gems from her mouth whenever she attempts to talk or sing. In "A Habit of Waste," a self-conscious woman undergoes elective surgery to alter her appearance; days later she's shocked to see her former body climbing onto a public bus. In "The Glass Bottle Trick," the young protagonist ignores her intuition regarding her new husband's superstitions—to horrifying consequences.

Hopkinson's unique and vibrant sense of pacing and dialogue sets a steady beat for stories that illustrate why she received the 1999 John W. Campbell Award for Best New Writer. Entertaining, challenging, and alluring, Skin Folk is not to be missed.

Marjorie Liu is working on a Graphic Novel with Sana Takeda and it looks amazing: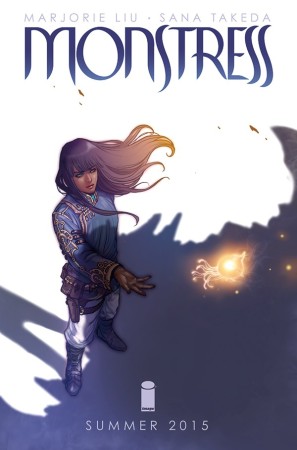 Monstress is about an outsider, a young woman who belongs nowhere; it is about young women who fight, who tame, who are consumed—and who become monsters in their own right," said Liu. "I wanted to tell a story that encompasses all these things, and more.

A story about women, young and old, picking up the pieces after surviving the horrors of war—and finding a home for themselves in a world that has otherwise exploited them. Set in an alternate history to our own, where immense Cloverfield-like monstrosities have conquered half the planet, and spanning the steppes of a shattered Asia, to the destroyed heart of a fallen Europe, Monstress is an epic adventure of frontiers and empires, and the rise of a young woman warrior, whose power may either doom or redeem the planet.

ATTENTION ATTENTION THERE IS A NEW REBECCA STEAD BOOK COMING OUT THIS YEAR AAAAAA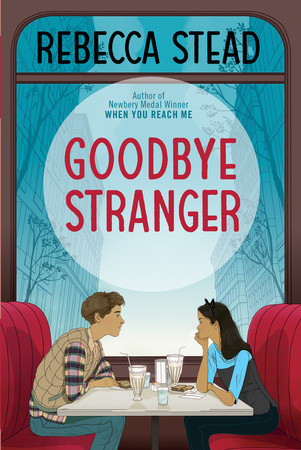 This brilliant novel by Newbery Medal winner Rebecca Stead explores multiple perspectives on the bonds and limits of friendship.

Bridge is an accident survivor who's wondering why she's still alive. Emily has new curves and an almost-boyfriend who wants a certain kind of picture. Tabitha sees through everybody's games—or so she tells the world. The three girls are best friends with one rule: No fighting. Can it get them through seventh grade?
This year everything is different for Sherm Russo as he gets to know Bridge Barsamian. What does it mean to fall for a girl—as a friend?

On Valentine's Day, an unnamed high school girl struggles with a betrayal. How long can she hide in plain sight?

Each memorable character navigates the challenges of love and change in this captivating novel.

On Thea's Radar:
I've posted about this book before, but it's coming up soon and I think it deserves another bump up on the radar. This cover is gorgeous, Nova Ren Suma is a Smuggler favorite author, and this book is pretty fantastic. (Full disclosure: I work for the publisher of this book during my day job.)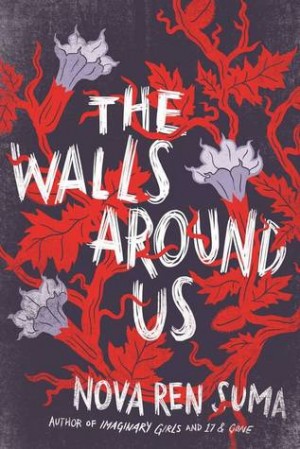 "Ori's dead because of what happened out behind the theater, in the tunnel made out of trees. She's dead because she got sent to that place upstate, locked up with those monsters. And she got sent there because of me."

The Walls Around Us is a ghostly story of suspense told in two voices—one still living and one long dead. On the outside, there's Violet, an eighteen-year-old dancer days away from the life of her dreams when something threatens to expose the shocking truth of her achievement. On the inside, within the walls of a girls' juvenile detention center, there's Amber, locked up for so long she can't imagine freedom. Tying these two worlds together is Orianna, who holds the key to unlocking all the girls' darkest mysteries.

We hear Amber's story and Violet's, and through them Orianna's, first from one angle, then from another, until gradually we begin to get the whole picture—which is not necessarily the one that either Amber or Violet wants us to see.

Nova Ren Suma tells a supernatural tale of guilt and innocence, and what happens when one is mistaken for the other.

Next up, a few books received in the mail this week, starting with this charming YA novel: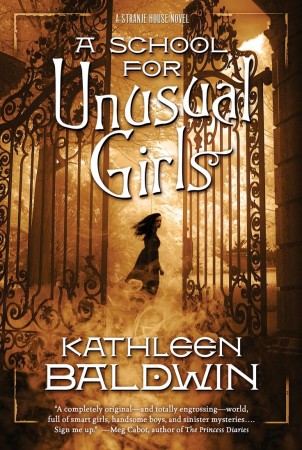 The launch of a captivating new YA series set in Regency England that #1 New York Times bestselling author Meg Cabot calls "completely original and totally engrossing."

It's 1814. Napoleon is exiled on Elba. Europe is in shambles. Britain is at war on four fronts. And Stranje House, a School for Unusual Girls, has become one of Regency England's dark little secrets. The daughters of the beau monde who don't fit high society's constrictive mold are banished to Stranje House to be reformed into marriageable young ladies. Or so their parents think. In truth, Headmistress Emma Stranje, the original unusual girl, has plans for the young ladies—plans that entangle the girls in the dangerous world of spies, diplomacy, and war.

After accidentally setting her father's stables on fire while performing a scientific experiment, Miss Georgiana Fitzwilliam is sent to Stranje House. But Georgie has no intention of being turned into a simpering, pudding-headed, marriageable miss. She plans to escape as soon as possible—until she meets Lord Sebastian Wyatt. Thrust together in a desperate mission to invent a new invisible ink for the English war effort, Georgie and Sebastian must find a way to work together without losing their heads—or their hearts…

And then in the same regency-ish vibe, this book with an admittedly terrible cover but I'm intrigued by the daughter of Jekyll/Hyde angle: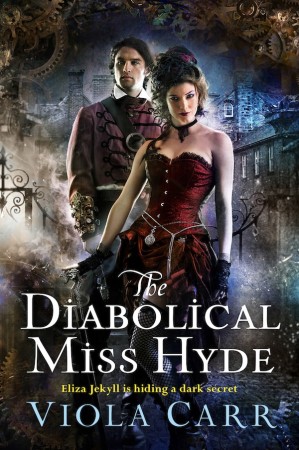 Magic, mystery, and romance mix in this edgy retelling of the classic The Strange Case of Dr. Jekyll and Mr. Hyde–in which Dr. Eliza Jekyll is the daughter of the infamous Henry

In an electric-powered Victorian London, Dr. Eliza Jekyll is a crime scene investigator, hunting killers with inventive new technological gadgets. Now, a new killer is splattering London with blood, drugging beautiful women and slicing off their limbs. Catching "the Chopper" could make Eliza's career—or get her burned. Because Eliza has a dark secret. A seductive second self, set free by her father's forbidden magical elixir: wild, impulsive Lizzie Hyde.

When the Royal Society sends their enforcer, the mercurial Captain Lafayette, to prove she's a sorceress, Eliza must resist the elixir with all her power. But as the Chopper case draws her into London's luminous, magical underworld, Eliza will need all the help she can get. Even if it means getting close to Lafayette, who harbors an evil curse of his own.

Even if it means risking everything and setting vengeful Lizzie free . . .

The pre-apocalyptic theme has been a little more prominent as of late, and I've enjoyed the books and films I've seen that use this premise. Hence, this next title: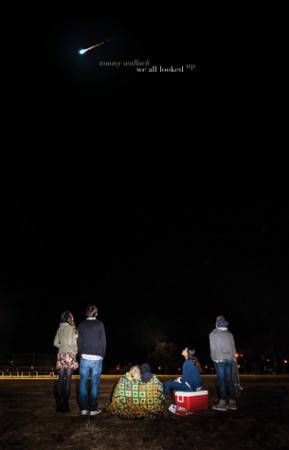 Four high school seniors put their hopes, hearts, and humanity on the line as an asteroid hurtles toward Earth in this contemporary novel.

They always say that high school is the best time of your life.

Peter, the star basketball player at his school, is worried "they" might actually be right. Meanwhile Eliza can't wait to escape Seattle—and her reputation—and perfect-on-paper Anita wonders if admission to Princeton is worth the price of abandoning her real dreams. Andy, for his part, doesn't understand all the fuss about college and career—the future can wait.

Or can it? Because it turns out the future is hurtling through space with the potential to wipe out life on Earth. As these four seniors—along with the rest of the planet—wait to see what damage an asteroid will cause, they must abandon all thoughts of the future and decide how they're going to spend what remains of the present.

Did I mention how much I loved The School for Good and Evil? And now I'm reading book 2, A World Without Princes? Here's book 3 – and I cannot wait to dive in (well, presuming book 2 doesn't go completely off the rails).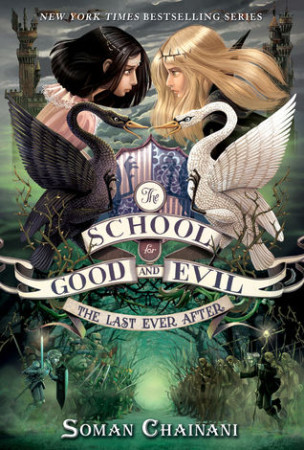 In the epic conclusion to Soman Chainani's New York Times bestselling series, The School for Good and Evil, everything old is new again as Sophie and Agatha fight the past as well as the present to find the perfect end to their story.

As A World Without Princes closed, the end was written and former best friends Sophie and Agatha went their separate ways. Agatha was whisked back to Gavaldon with Tedros and Sophie stayed behind with the beautiful young School Master.

But as they settle into their new lives, their story begs to be re-written, and this time, theirs isn't the only one. With the girls apart, Evil has taken over and the villains of the past have come back to change their tales and turn the world of Good and Evil upside down.

Readers around the world are eagerly awaiting the third book in The School for Good and Evil series, The Last Ever After. This extraordinary conclusion delivers more action, adventure, laughter, romance and fairy tale twists and turns than you could ever dream of!

Last but certainly not least, I really, really need to read this trilogy already. Book 3 is out soon: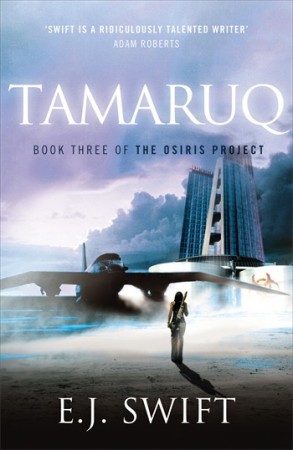 Fleeing from her family and the elitist oppression of the Osiris government, Adelaide Rechnov has become the thing she once feared, a revolutionary.

But with the discovery of a radio signal comes the stark realization that there is life outside their small island existence. Adelaide's worries are about to become much bigger.

Meanwhile, as rumour spreads on the mainland, many head to the lost city of Osiris with their own devious objectives. But in a world where war is king and only the most powerful survive, there can only be one victor…

And that's it from us! What books do you have on YOUR radar?