Welcome to Smugglivus 2014! Throughout this month, we will have daily guests – authors and bloggers alike – looking back at their favorite reads of 2014, looking forward to events and upcoming books in 2015, and more.
Who: Silvia Moreno-Garcia, whose first collection This Strange Way of Dying was a finalist for a Sunburst Award. Her debut novel, Signal to Noise, about teenagers who cast spells using vinyl records in 1980s Mexico City, is out in February. She has edited several anthologies, including Fractured: Tales of the Canadian Post-Apocalypse, Dead North: Canadian Zombie Fiction and Future Lovecraft. She runs a micro-press, Innsmouth Free Press, and can be found on Twitter @silviamg.
Please give it up for Silvia, everybody!

I know you're busy and I'm busy and the Internet has reduced our collective attention span to about 5 seconds, so here's the deal. I read and edit quite a bit of horror. Rather than typing a long essay I'm going to tell you what's cool, what's hip and what's hot for genre stuff.
Best Oldie Horror Book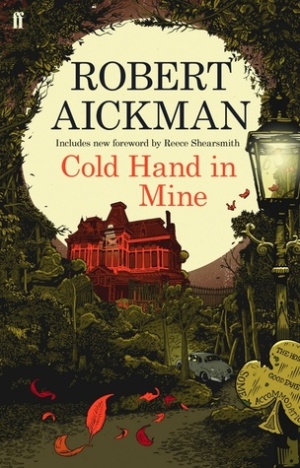 Want to look hip and cool? Then the "old" writer to name drop these days is Robert Aickman. His "strange stories" are being re-released in a very pretty (love the covers) series published by Faber & Faber. Start with Cold Hand in Mine.
Best Horror Collection I Haven't Finished Reading (Because I Suck Like That)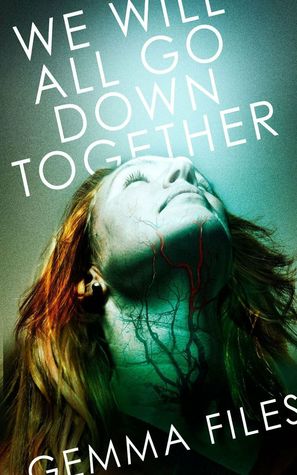 Gemma Files is one of my favourite writers and We Will All Go Down Together is her latest collection, which contains a series of related stories about the notorious Five-Family Coven. Witchcraft abounds.
Best Small Press Publishing Horror
Valancourt Books has been around for a while, but I didn't start reading their titles until this year. They publish rare, neglected, and out-of-print fiction, including gothic and horror literature, but also tittles of gay interest. Stuff that horror fans might want to purchase includes The Elementals by Michael McDowell and The Entity by Frank De Felitta.
Best Books for a Lovecraftian
Lovecraft's Monsters edited by Ellen Datlow contains not only stories, but illustrations, of strange cosmic horrors. Anyone who is anyone in the Lovecraftian scene is here.
Résumé with Monsters by William Browning Spencer has been re-released by Dover Publications. It's a bit like The Office meets Lovecraft and worthy of your money.
It's not new, but Cold Skin by Spanish writer Albert Sánchez Piñol is worthy of being hunted down.
Ana Kai Tangata: Tales of the Outer the Other the Damned and the Doomed by Scott Nicolay is only available as a hardcover, but it's a nice, nice collection of Weird tales. Also Burnt Black Suns: A Collection of Weird Tales.
Best Designed Horror Book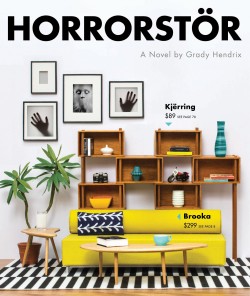 Somebody needs to give a bonus to designer Christine Ferrara for her work on Horrorstör. Not only does the cover feature a haunted IKEA scene, the interior also has IKEA-like illustrations and instructions. Marketing gimmick? Maybe, but it makes for a nice gift.
Best Tie-In Book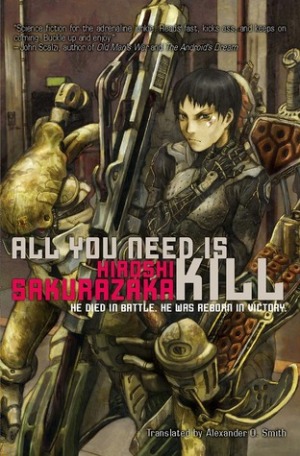 The Japanese science fiction (and alien invasion flick, which is why it's on this list) novel by Hiroshi Sakurazaka All You Need is Kill was published in English translation by Haikasoru (hint: if you want to read translated Japanese fiction this is the editorial for you) a few years ago, but it was re-released under the title The Edge of Tomorrow to coincidence with the adaptation starring Tom Cruise. For fans of short, action fiction this is a great read. The movie adaptation, by the way, is superb and gets my vote for one of the best movies I saw this year. Buy both.
Best Horror Movie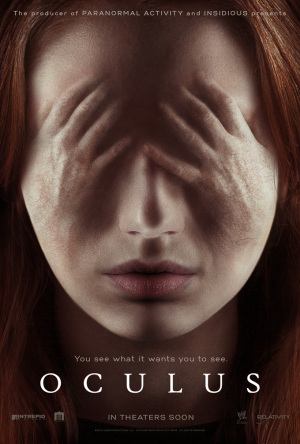 Director Mike Flanagan was responsible for the super awesome Absentia. With Oculus he has a bigger budget, but he's equally fantastic, telling the story of a haunted mirror that takes its toll on a family. Scary stuff. And I'm not scared easily.
Best Horror Comic Book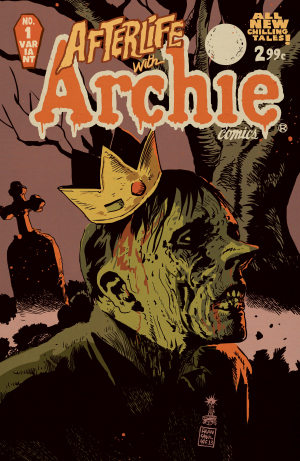 Afterlife with Archie, by Roberto Aguirre-Sacasa and Francesco Francavilla, is the zombie Archie story you've been waiting for. If like me you read a lot of Archie comics as a kid you'll appreciate this recommendation. Can't get enough Riverdale horrors? Chilling Adventures of Sabrina, also by Aguirre-Sacasa, is a spin-off set in 1960s Salem.
Most Awesome Overseas Book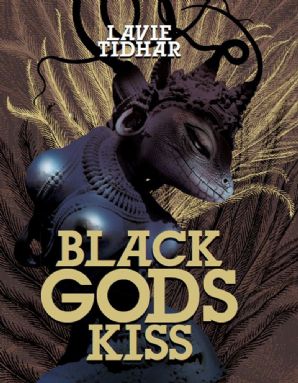 Black Gods Kiss by Lavie Tidhar is a hardcover and it comes from England, so it means you are paying in pounds, baby, but THE TITLE. AND THE COVER. Collects five long stories set before and after the events of the 2012 British Fantasy Award winning novella, "Gorel & The Pot-Bellied God."
Best Random Things on Netflix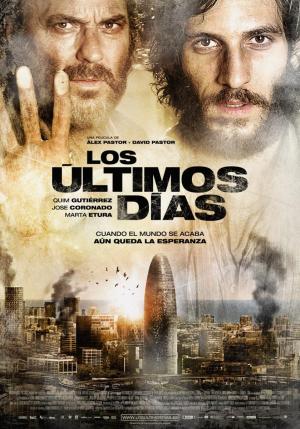 The Spanish post-apocalyptic agoraphobic movie Los Últimos Días (also known as The Last Days). Despite the ending, it was a good time. Also the ultra-violent zombie French movie La horde and the British series The Returned. Orphan Black, a TV show about clones deserves a mention.
Best Book You Didn't Know Existed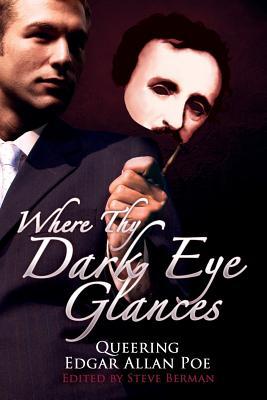 Where Thy Dark Eye Glances: Queering Edgar Allan Poe edited by Steve Berman. Disclosure: I'm in this anthology. Disclosure: I'm in too many anthologies because I'm constantly pressed for money. It's a good book with both poetry and short stories.
Best Things I Haven't Read Yet But Look Cool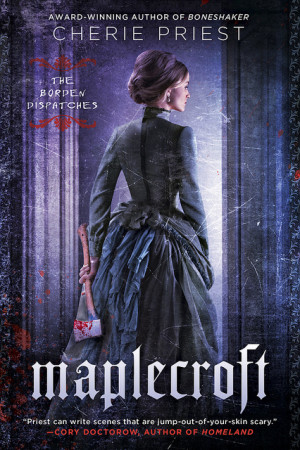 Maplecroft, by Cherie Priest, about the infamous Lizzie Borden. Only Borden is not bad. She's killing people possessed by an evil entity.
Bethany Griffin's The Fall is a retelling of The Fall of the House of Usher. I like the idea, no telling what the execution is like.

Thanks, Silvia!