HAPPY HALLOWEEN, dear readers! In order to celebrate this spookiest of holidays, we are proud to offer a giveaway of historical supernatural YA mystery, Jackaby by William Ritter. (Full dislosure: Thea works for Workman Publishing, of which Algonquin Young Readers is a division.)

About the Book: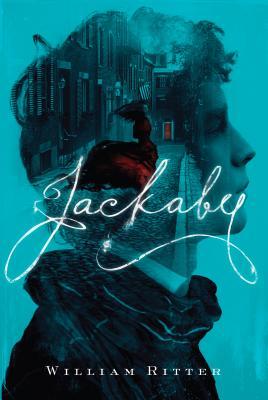 "Miss Rook, I am not an occultist," Jackaby said. "I have a gift that allows me to see truth where others see the illusion–and there are many illusions. All the world's a stage, as they say, and I seem to have the only seat in the house with a view behind the curtain."

Newly arrived in New Fiddleham, New England, 1892, and in need of a job,Abigail Rook meets R. F. Jackaby, an investigator of the unexplained with a keen eye for the extraordinary–including the ability to see supernatural beings. Abigail has a gift for noticing ordinary but important details, which makes her perfect for the position of Jackaby's assistant. On her first day, Abigail finds herself in the midst of a thrilling case: A serial killer is on the loose. The police are convinced it's an ordinary villain, but Jackaby is certain it's a nonhuman creature, whose existence the police–with the exception of a handsome young detective named Charlie Cane–deny.

Doctor Who meets Sherlock in a debut novel, the first in a series, brimming with cheeky humor and a dose of the macabre.
Giveaway details:
We have two signed copies of Jackaby up for grabs, courtesy of the publisher! The giveaway is open to addresses in the US and Canada only, and will run until Sunday November 9 at 12:01pm EST. To enter, use the form below!