"On The Smugglers' Radar" is a feature for books that have caught our eye: books we have heard of via other bloggers, directly from publishers, and/or from our regular incursions into the Amazon jungle. Thus, the Smugglers' Radar was born. Because we want far more books than we can possibly buy or review (what else is new?), we thought we would make the Smugglers' Radar into a weekly feature – so YOU can tell us which books you have on your radar as well!
On Ana's Radar:
Saw this YA Fantasy listed on our Tumblr as a July release and I am intrigued: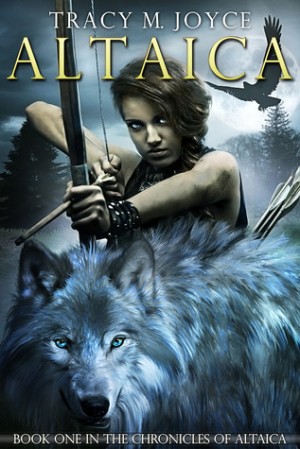 "Look at her – she's Hill Clan. Even the Matyrani don't like them …"

Isaura – little is known about her race, but much is whispered. Born to refugees, she grows up enduring racism and superstition within a community that fears her. She has few friends, and those she treasures. Trapped, she longs for escape to a different life.

Escape is only the beginning of her troubles. Having fled an invading army with her friends, Isaura is faced with heinous choices in order to survive. Secrets from her past emerge to torment her and threaten to destroy all she holds dear. Her struggles forge a bond with an ancient power – a power which may transform or consume her. Old hatreds and superstitions are renewed and at her most vulnerable she learns the true nature of those around her.

Her only hope lies in a foreign land – a land rich in tradition; ruled by three powerful clans. A land with a history marked by warfare; where magic as we know it does not exist. Instead what is here, in abundance, is a more primal power.

Survival carries a high price.

Welcome to Altaica.

Elizabeth Bird posted her Newbery/Caldecott predictions a few weeks ago and I added a shitton of books to my TBR after that. Like this one: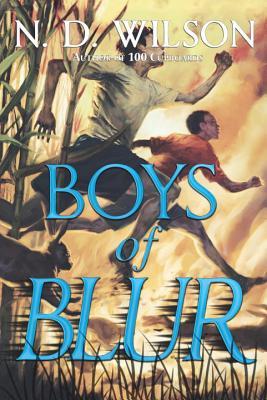 Fans of Jerry Spinelli's Maniac Magee and Louis Sachar's Holes will enjoy this story about a boy and the ancient secrets that hide deep in the heart of the Florida everglades near a place called Muck City.

When Charlie moves to the small town of Taper, Florida, he discovers a different world. Pinned between the everglades and the swampy banks of Lake Okeechobee, the small town produces sugar cane . . . and the fastest runners in the country. Kids chase muck rabbits in the fields while the cane is being burned and harvested. Dodging flames and blades and breathing smoke, they run down the rabbits for three dollars a skin. And when they can do that, running a football is easy.

But there are things in the swamp, roaming the cane at night, that cannot be explained, and they seem connected to sprawling mounds older than the swamps. Together with his step-second cousin "Cotton" Mack, the fastest boy on the muck, Charlie hunts secrets in the glades and on the muck flats where the cane grows secrets as old as the soft earth, secrets that haunted, tripped, and trapped the original native tribes, ensnared conquistadors, and buried runaway slaves. Secrets only the muck knows.

And this one (even though I am not much into poetry):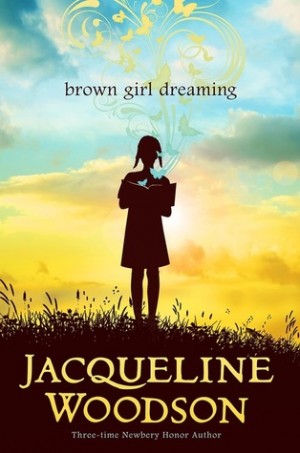 Jacqueline Woodson, one of today's finest writers, tells the moving story of her childhood in mesmerizing verse.

Raised in South Carolina and New York, Woodson always felt halfway home in each place. In vivid poems, she shares what it was like to grow up as an African American in the 1960s and 1970s, living with the remnants of Jim Crow and her growing awareness of the Civil Rights movement. Touching and powerful, each poem is both accessible and emotionally charged, each line a glimpse into a child's soul as she searches for her place in the world. Woodson's eloquent poetry also reflects the joy of finding her voice through writing stories, despite the fact that she struggled with reading as a child. Her love of stories inspired her and stayed with her, creating the first sparks of the gifted writer she was to become.

I love Courtney Summers' series of book recommendations on Tumblr. Her latest recommended this book (since all the others she recommended before have been winners…I shall read this one too):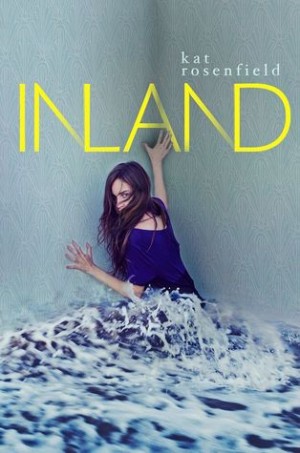 The psychological labyrinth of a young woman's insidious connection to the sea, from the Edgar Award nominated author of Amelia Anne is Dead and Gone.

Callie Morgan has long lived choked by the failure of her own lungs, the result of an elusive pulmonary illness that has plagued her since childhood. A childhood marked early by the drowning death of her mother—a death to which Callie was the sole witness. Her father has moved them inland, away from the memories of the California coast her mother loved so much and toward promises of recovery—and the escape of denial—in arid, landlocked air.

But after years of running away, the promise of a life-changing job for her father brings Callie and him back to the coast, to Florida, where Callie's symptoms miraculously disappear. For once, life seems delightfully normal. But the ocean's edge offers more than healing air … it holds a magnetic pull, drawing Callie closer and closer to the chilly, watery embrace that claimed her mother. Returned to the ocean, Callie comes of age and comes into a family destiny that holds generations of secrets and very few happy endings.

I saw this book reviewed positively on Tumblr: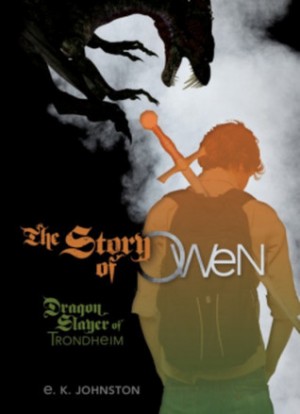 Listen! For I sing of Owen Thorskard: valiant of heart, hopeless at algebra, last in a long line of legendary dragon slayers. Though he had few years and was not built for football, he stood between the town of Trondheim and creatures that threatened its survival. There have always been dragons. As far back as history is told, men and women have fought them, loyally defending their villages. Dragon slaying was a proud tradition. But dragons and humans have one thing in common: an insatiable appetite for fossil fuels. From the moment Henry Ford hired his first dragon slayer, no small town was safe. Dragon slayers flocked to cities, leaving more remote areas unprotected. Such was Trondheim's fate until Owen Thorskard arrived. At sixteen, with dragons advancing and his grades plummeting, Owen faced impossible odds armed only with a sword, his legacy, and the classmate who agreed to be his bard. Listen! I am Siobhan McQuaid. I alone know the story of Owen, the story that changes everything. Listen!

On Thea's Radar:
First up on my radar today, a female investigator and her male sidekick take on a mystery. (Side note: why isn't this dynamic more popular in gaslamp/steampunk mystery novels? It's always male investigator, female sidekick. Hmm.)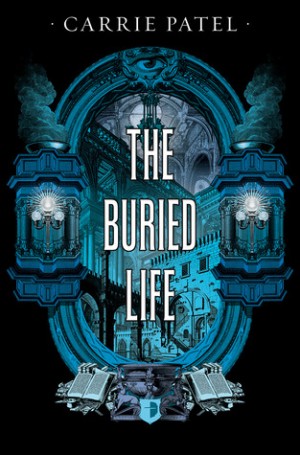 The gaslight and shadows of the underground city of Recoletta hide secrets and lies. When Inspector Liesl Malone investigates the murder of a renowned historian, she finds herself stonewalled by the all-powerful Directorate of Preservation – Ricoletta's top-secret historical research facility.

When a second high-profile murder threatens the very fabric of city society, Malone and her rookie partner Rafe Sundar must tread carefully, lest they fall victim to not only the criminals they seek, but the government which purports to protect them. Knowledge is power, and power must be preserved at all costs…

Next up, a graphic novel collection of the new Twilight Zone comics! I'm a big fan, obviously, and can't wait to give it a try: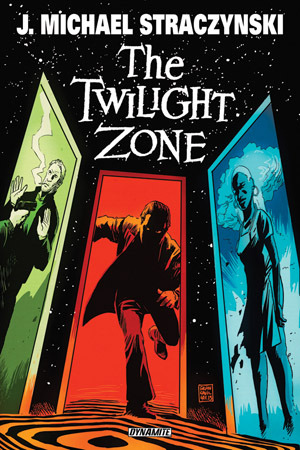 From the mind of J. Michael Straczynski, Hugo Award-winning creator of Babylon 5 and writer for the blockbuster films Thor, Changeling, and World War Z!

Trevor Richmond is a Wall Street investor who embezzled millions and is about to tank the economy. Desperate to avoid the consequences for his actions, he goes to Expedited Services, which offers to help him disappear and enjoy a life of leisure in a new identity. But what exactly is this new life, how much is freedom worth, and what happens to the old life when someone else shows up to claim it? This captivating first volume will push the boundaries of The Twilight Zone into new and uncharted territory – a journey that will travel into the past and the future, into murder and revenge, and finally into the sunrise of nuclear Armageddon!

Speaking of graphic novels, I just received a copy of this beautiful, creepy illustrated story collection in the mail and cannot wait to read it: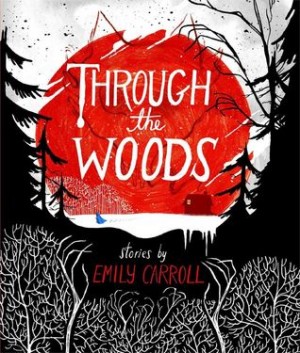 A fantastically dark and timeless graphic debut, for fans of Grimm Tales, The Melancholy Death of Oyster Boy and the works of Neil Gaiman

'It came from the woods. Most strange things do.'

Five mysterious, spine-tingling stories follow journeys into (and out of?) the eerie abyss.

These chilling tales spring from the macabre imagination of acclaimed and award-winning comic creator Emily Carroll.

Come take a walk in the woods and see what awaits you there…

I stumbled across this next book online, and it sounds like it could be really good. I love the cover, and I haven't read any works set in or written by Caribbean authors in a really, really long time:
A major debut from an award-winning writer—an epic family saga set against the magic and the rhythms of the Virgin Islands.

In the early 1900s, the Virgin Islands are transferred from Danish to American rule, and an important ship sinks into the Caribbean Sea. Orphaned by the shipwreck are two sisters and their half brother, now faced with an uncertain identity and future. Each of them is unusually beautiful, and each is in possession of a particular magic that will either sink or save them.

Chronicling three generations of an island family from 1916 to the 1970s, Land of Love and Drowning is a novel of love and magic, set against the emergence of Saint Thomas into the modern world. Uniquely imagined, with echoes of Toni Morrison, Gabriel García Márquez, and the author's own Caribbean family history, the story is told in a language and rhythm that evoke an entire world and way of life and love. Following the Bradshaw family through sixty years of fathers and daughters, mothers
and sons, love affairs, curses, magical gifts, loyalties, births, deaths, and triumphs, Land of Love and Drowning is a gorgeous, vibrant debut by an exciting, prizewinning young writer.

And look! A new story collection from Koji Suzuki (he of The Ring fame) – needless to say, I'm excited: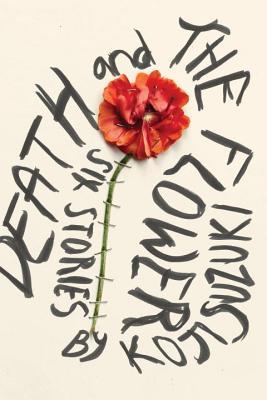 Death and the Flower is a collection of six short stories centered on the themes of family and peril. The title is derived from a Keith Jarrett album of the same name.

Setting a precarious tone reminiscent more of The Spirit of the Beehive than his own mold-busting Ring trilogy, Death and the Flower may be horror-master Koji Suzuki's most personal offering in English yet. Skirting genre expectations—even as revised by the author—and thus often overseen, all six of the tales herein are available in English for the first time.

And finally, a new science fiction novel that sounds bizarre/like it has a lot going on, but potentially fantastic.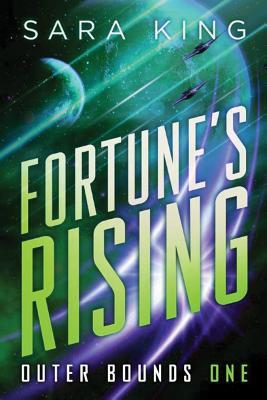 Under the supertech Coalition government, Fortune's colonists are enslaved to harvest the highly valuable brain-enhancing drug Yolk, often losing their sanity and lives in the process. The population is dying off and the planet is becoming a police state whose only purpose is to harvest Yolk. But a revolution is in the air, fueled by an unlikely band of rebels: Anna Landborn, a brilliant, sociopathic child, and her quiet, lethally gifted sister, Magali;Runaway Joel, a virtuous military pilot turned tormented smuggler; Milar Whitecliff, a tattooed, chess-playing fugitive full of hatred and heart; Doberman, a simple robot in the throes of a startling transformation;and Tatiana Eyre, a captured Coalition soldier torn between loyalty and love.

As their paths and fates collide, the battle to spark a full-scale uprising is violently challenged by the Nephyrs, the government's elite army of sadistic, near-indestructible cyborgs. But the prophecies of a mad soothsayer have foretold the coming of a hero destined to turn the tide?and the fight for freedom is just beginning.

And that's it from us! What books do you have on your radar?