Today we are ecstatic to host the cover reveal for World of Trouble by Ben H. Winters, the third and final novel in the Edgar Award-winning Last Policeman trilogy. Thea is a fan of the series, having read and loved The Last Policeman as well as sequel Countdown City. (We even hosted an alternate cover reveal for Countdown City, as you might recall!)
Without further ado, behold: the Smugglerific Cover!
The Smugglerific Cover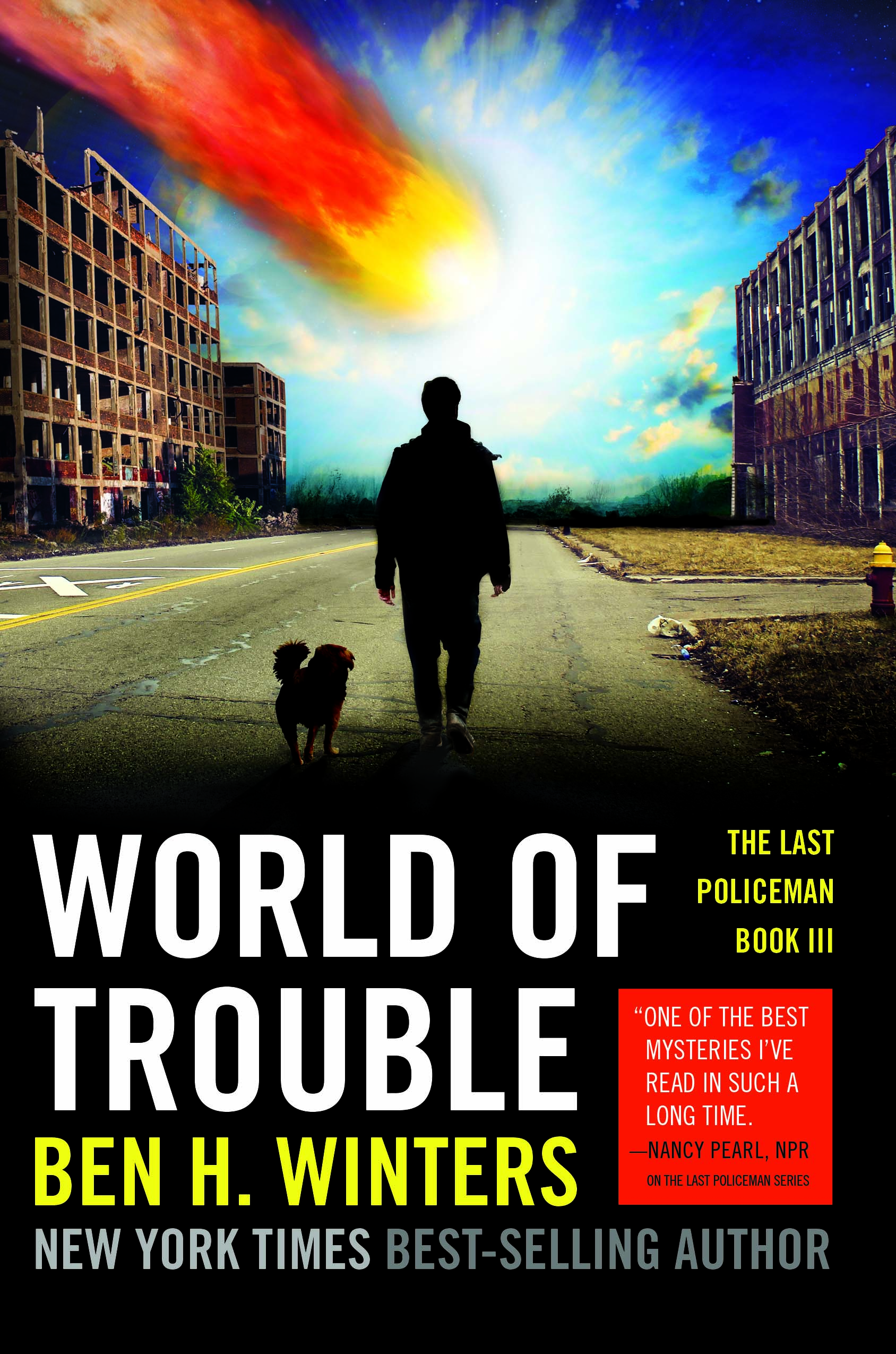 Critically acclaimed author Ben H. Winters delivers this explosive final installment in the Edgar Award winning Last Policeman series. With the doomsday asteroid looming, Detective Hank Palace has found sanctuary in the woods of New England, secure in a well-stocked safe house with other onetime members of the Concord police force. But with time ticking away before the asteroid makes landfall, Hank's safety is only relative, and his only relative—his sister Nico—isn't safe. Soon, it's clear that there's more than one earth-shattering revelation on the horizon, and it's up to Hank to solve the puzzle before time runs out . . . for everyone.
World of Trouble comes out on July 15, 2014 from Quirk Books.
Preorder the Book:
Amazon Print | B&N Print | books-a-million | Indiebound
Amazon Kindle | B&N NOOK | ebooks.com

About the Author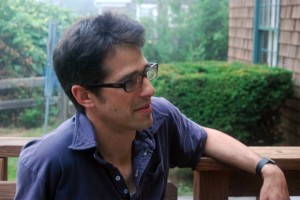 Ben H. Winters is the author of seven novels, including most recently Countdown City (Quirk), the sequel to The Last Policeman, which was the recipient of the 2012 Edgar Award from the Mystery Writers of America; it was also named one of the Best Books of 2012 by Amazon.com and Slate. Ben's other books Literally Disturbed (Price Stern Sloan), a book of scary poems for kids; the New York Times bestselling parody novel Sense and Sensibility and Sea Monsters (Quirk) and a novel for young readers, The Secret Life of Ms. Finkleman (HarperCollins), which was a Bank Street Best Children's Book of 2011 as well as an Edgar Nominee in the juvenile category. In the summer of 2014 he will publish the final book in the Last Policeman trilogy.
Find out more about Ben on his website, or follow him on facebook and twitter (@BenHWinters).

The Giveaway
To celebrate the cover reveal, we're giving away a copy of The Last Policeman and Countdown City. This giveaway is INTERNATIONAL, and will run until Sunday, March 23 at 12:01am EST. To enter, use the form below!