As you probably know by now, Old School Wednesdays is a new weekly Book Smuggler feature. We came up with the idea towards the end of 2012, when we were feeling exhausted from the never-ending inundation of New and Shiny (and often over-hyped) books. What better way to snap out of a reading fugue than to take a mini-vacation into the past, right?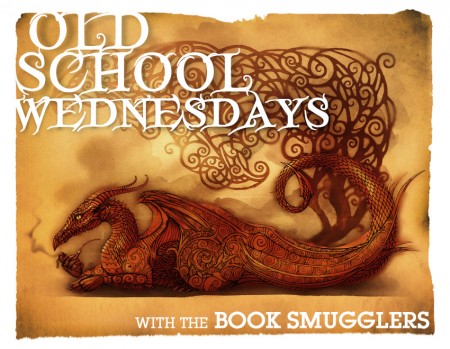 Logo designed by the wonderful KMont
We asked YOU for your favorite old school suggestions – and the response was so overwhelmingly awesome, we decided to compile a goodreads shelf, an ongoing database, AND a monthly readalong/book club. (Note that we've removed books that we have already read, or that we selfishly want to review as solos on Wednesday!)
March Readalong:
It is already time for our March poll! The official February readalong happens next week on February 26 (Jaran by Kate Elliott), but the clock stops for no one… and it is time for us to look to March!
You can vote on which title you'd like to read next month by using the poll in our sidebar, or following the titles below. Without further ado, here are the new crop of 5 titles for voting! The March readalong will take place on March 26.
Time Enough for Drums by Ann Rinaldi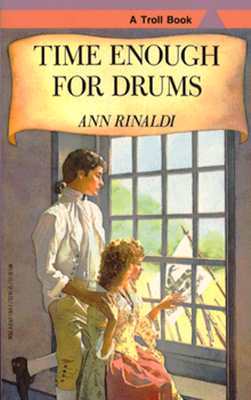 Sixteen-year-old Jem struggles to maintain the status quo at home in Trenton, New Jersey, when the family men join the war for independence.

There are signs of rebellion in the Emerson household several years before the actual American Revolution hits in 1776! Brought up in a relatively liberal household, Jemima Emerson is quite a challenge for her tutor, John Reid, who is known as a Tory with strong ties to England. How could Jem's parents be friends with a man who opposes American freedom? Jem longs for freedom on every level, in the home and her homeland?and John represents the forces that restrict her.

Jem and her family soon find themselves fighting for freedom in whatever ways they can in the Revolutionary War. Before long, Jem discovers that there is much more to Mr. Reid than she ever imagined. Her feelings about him change when Jem realizes that John shares her love of freedom?and will risk his life to defend it.
Women of the Silk by Gail Tsukiyama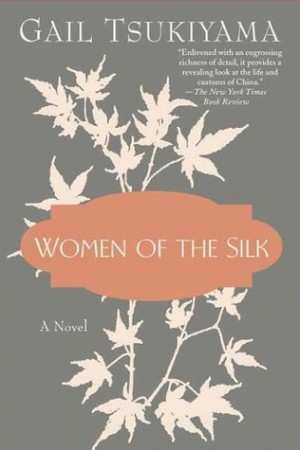 In Women of the Silk Gail Tsukiyama takes her readers back to rural China in 1926, where a group of women forge a sisterhood amidst the reeling machines that reverberate and clamor in a vast silk factory from dawn to dusk. Leading the first strike the village has ever seen, the young women use the strength of their ambition, dreams, and friendship to achieve the freedom they could never have hoped for on their own. Tsukiyama's graceful prose weaves the details of "the silk work" and Chinese village life into a story of courage and strength.
This Immortal by Roger Zelazny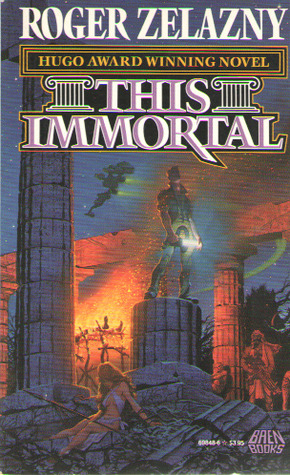 Conrad Nomikos has a long, rich personal history that he'd rather not talk about. And, as Arts Commissioner, he's been given a job he'd rather not do. Escorting an alien grandee on a guided tour of the shattered remains of Earth is not something he relishes- especially when it is apparent that this places him at the center high-level intrigue that has some bearing on the future of Earth itself.
Once a Princess by Sherwood Smith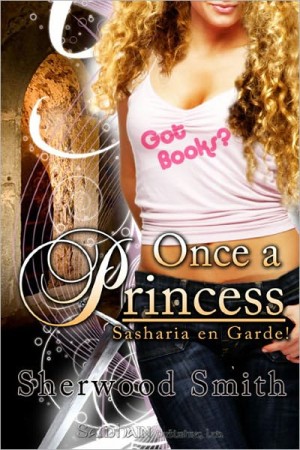 Sasha's mother, Sun, was once swept away from a Ren Faire to another world by a prince—literally—but there was no happy ending. Sun's prince disappeared, and a wicked king took the Khanerenth throne. In the years since, Sasha and Sun have been back on Earth and on the run. Mom and daughter don't quite see eye to eye on the situation—Sasha wants to stand and fight. Sun insists her prince will return for them one day; it's safer to stay hidden.

Then Sasha is tricked into crossing the portal to Khanerenth. She's more than ready to join the resistance, kick some bad-guy butt, and fix the broken kingdom. But…is the stylish pirate Zathdar the bad guy? Or artistic, dreamy Prince Jehan?

Back on Earth, Sun is furious Sasha has been kidnapped. Sun might once have been a rotten princess, but nobody messes with Mom!

Product Warnings: This title contains a kick-butt mother-daughter team, a wicked king, a witty pirate with an unfortunate taste for neon colors, inept resistance fighters, a dreamy prince who gallops earnestly hither and yon, and a kick-butt princess in waiting.

Swashbuckling in a magic world—L.A. style!
Spindle's End by Robin McKinley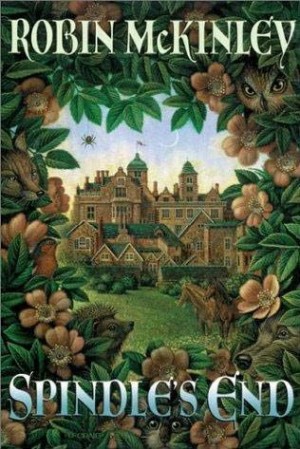 All the creatures of the forest knew the infant was special. She was the princess, spirited away from the evil fairy Pernicia on her name day. But the curse was cast: Sometime in the future Rosie would prick her finger on the spindle of a spinning wheel and fall into a poisoned sleep from which no one could rouse her.

Katriona, the young fairy who whisked Rosie away as an infant, and her aunt raise the princess as if she's their own in order to protect her. No other human, not even Rosie herself, knows her true identity. But Pernicia is looking for Rosie, and her powers are strong. She is so intent on revenge that even the fairies and animals who love Rosie may not be able to save her.

In the tradition of highly acclaimed Beauty and Rose Daughter, Robin McKinley again creates a "heady mix of fairy tale, magic and romance that has the power to exhilarate." –Publishers Weekly on Rose Daughter
[poll id="12″]
Get voting, and we hope to see you on March 26.
Ongoing Suggestions:
Got a suggestion? Have an amazing book, published at least five years ago, that you would love to nominate for the OSW monthly readalong? Speak up and submit your favorites! (If you have problems with the form below, you can also access it HERE.)