Hello everyone and Happy Sunday! I hope everyone is taking some time off and enjoying the holidays! (Here in Smugglerville, Ana is off galavanting around France for a couple of weeks – meanwhile, I am holding down the fort.)
We're heading into week 4 of Smugglivus – are you ready?
Giveaway Winners
The winners of a copy of What Goes Around by Courtney Summers are…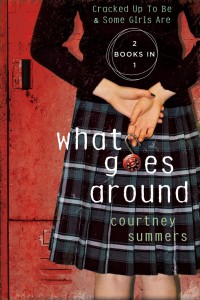 Becca Fowler (@BECCAB00972)
The winner of an original sketch by Sally Jane Thompson is…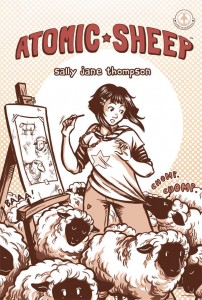 Ella Zegarra
Congratulations to the winners! You know the drill: send us an email (contact AT thebooksmugglers DOT com) with your snail mail address and we'll get your winnings out to you as soon as possible.
This Week on The Book Smugglers
Later today, we are thrilled to have Stephanie Kuehn, author of this year's Charm and Strange, kick off week 4 of Smugglivus with a guest post. AND, in the spirit of Christmas, we're holding a blu-ray DVD giveaway on Tuesday of Percy Jackson and the Sea of Monsters.
On Monday, author Karen Mahoney (of YA Urban Fantasy The Iron Witch series and Falling to Ash) is our guest. Later, we have Kat Kennedy and Steph Sinclaire – the lovely bloggers behind Cuddlebuggery – over for their Smugglivus contribution. Later in the day, Thea reviews YA apocalyptic novel In the After by Demitria Lunetta.
Tuesday, Smuggler-favorite author Claire Legrand (The Year of Shadows) is over with her faves of the year, followed by a guest post from the awesome feminist YA/kidlit bloggers of Slatebreakers.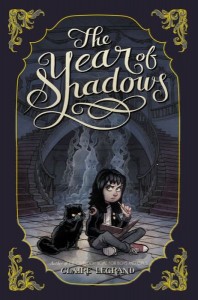 On Wednesday, we take a break from the guests and celebrate by holding our annual Smugglivus Giveaway! This year's prize? A Samsung Galaxy tablet and some other goodies. Stay tuned!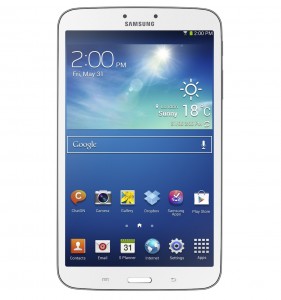 Thursday, we have author Rachel Bach (Fortune's Pawn) over to talk about Harry Potter, followed by guest bloggers from Fangs for the Fantasy. Plus, Thea reviews The Burning Sky by Sherry Thomas.
On Friday, we are afraid that the universe might explode with an overload of pure awesomeness because our guests are two all-time Smuggler favorites: N.K. Jemisin (most recently known for her multiple award-nominated Dreamblood Duology) and Sarah Beth Durst (Conjured). PLUS, we Smugglers are over at Kirkus with part 1 of our most highly anticipated books of 2014 list.
On Saturday, we release part 2 of that highly anticipated list. Plus, we have guest author Sam Sykes (the Aeons' Gate trilogy) and guest blogger Mieneke of A Fantastical Librarian.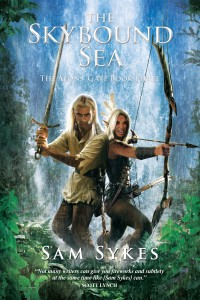 PHEW. It's a busy week! As always, we remain…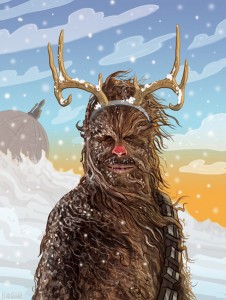 From all of Hoth to all of you, a very Merry Christmas! Cards by PJ McQuade via Geek-Art
~ Your Friendly Neighborhood Book Smugglers