Hello everyone, and Happy Sunday! Week 2 of Smugglivus is officially underway, and here's what we have planned.
Giveaway Winners:
First, we have a few winners to announce! Our Thanksgiving giveaway has officially come to a close, and the winners are…
Doctor Who Prize Pack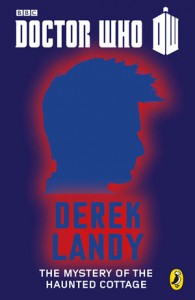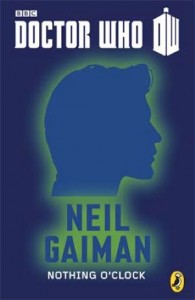 Ann B.
The Hunger Games Prize Pack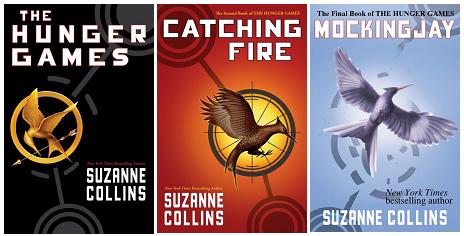 Len D Maidenveil
The winner of a copy of Ancillary Justice by Ann Leckie is…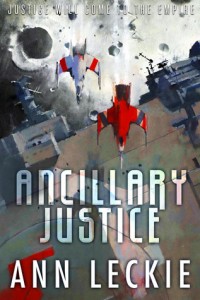 Benjamin Blattberg
The winner of a copy of The Handbook for Dragon Slayers by Merrie Haskell and an ARC of her upcoming book The Castle Behind Thorns is…
Kristen Harvey
Congratulations to the winners! Send us an email (contact AT thebooksmugglers DOT com) with your snail mail address, and we'll get your winnings out to you as soon as possible.
This Week on The Book Smugglers:
We kick off the week today with a post from Kristen Kittscher, middle grade author of one of Thea's favorite books of 2013 The Wig in the Window.
On Monday, we are thrilled to have Sherri L. Smith (author of what is Thea's favorite dystopian/SF read of 2013, Orleans) over for a guest post. Later in the day, awesome SFF blogger Niall Alexander of The Speculative Scottsman talks about his favorite books of the year.
Tuesday, we have Mary Robinette Kowal, author of the Glamour in Glass series (which keeps getting better, in Thea's opinion), followed by the prolific Jared of the unparalleled Pornokitsch with his Smugglivus contribution.
On Wednesday, we have two guest authors over with their Smugglivus contributions: Imogene Howson (author of the thought-provoking scifi novel Linked – another of Thea's faves), followed by James Ponti (author of the kickass zombie middle grade Dead City books, which Thea discovered this year and loves).
Thursday, Bennett Madison, author of September Girls (one of Ana's top 10 books of the year) leads off, followed by science fiction and fantasy blogger Stefan Raets of Far Beyond Reality.
Friday, we host Jenny Thurman of wonderful blog Jenny's Library and our pal Justin Landon, the guy behind SFF blog Staffer's Book Review. Plus, Ana is over at Kirkus with a review of Rituals by Roz Kazevey.
AND on Saturday we close out the week with guests Elizabeth E. Wein (author of the much-loved Code Name Verity and Rose Under Fire), plus a guest post from Elizabeth Vail, blogger and author behind Gossamer Obsessions.
Phew. Happy Smugglivus Week 2, y'all!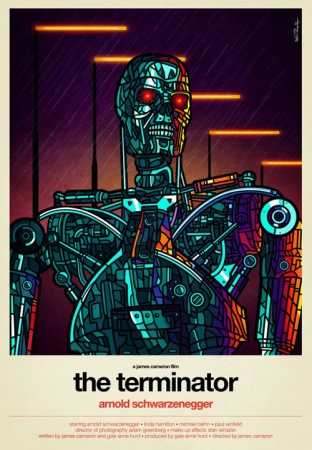 The Terminator from Van Orton Design
~ Your Friendly Neighborhood Book Smugglers