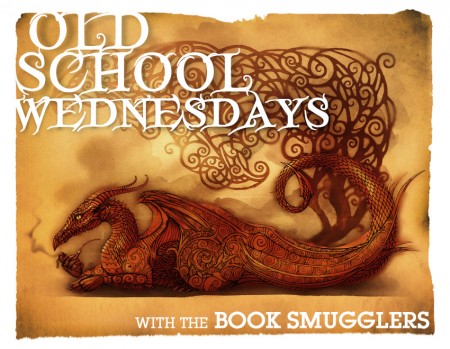 The results for our January Old School Wednesdays Readalong are in! After 106 votes, the book we will be reading is: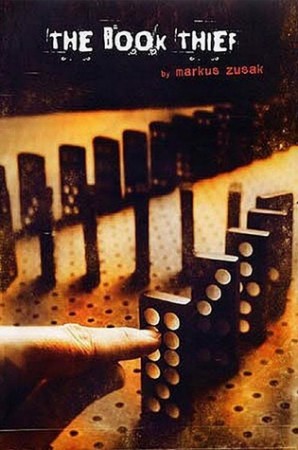 The extraordinary #1 New York Times bestseller that will be in movie theaters on November 15, 2013, Markus Zusak's unforgettable story is about the ability of books to feed the soul.

It is 1939. Nazi Germany. The country is holding its breath. Death has never been busier, and will become busier still.

Liesel Meminger is a foster girl living outside of Munich, who scratches out a meager existence for herself by stealing when she encounters something she can't resist–books. With the help of her accordion-playing foster father, she learns to read and shares her stolen books with her neighbors during bombing raids as well as with the Jewish man hidden in her basement.

In superbly crafted writing that burns with intensity, award-winning author Markus Zusak, author of I Am the Messenger, has given us one of the most enduring stories of our time.
November Readalong:
We thought that a readalong in December – what with the holidays and everything and the book being quite long – would be too difficult for everybody to make it. So the next readalong will be the first in 2014 and will happen on January 29, when we will post our joint review of the book and open the floor for discussion and linkage to your posts/reviews.
More awesome news – this book widely available! We've included links below for your purchasing pleasure:
Amazon US*/
kindle US *
Amazon UK*/
kindle UK*
Barnes & Noble* / nook*
Abe Books
itunes
Paperback Swap
Alibris
Thrift Books
Book Depository
*Please note that we receive affiliate income from any books purchased these starred stores
Hopefully you will be able to secure a copy by purchasing one online, or – fingers crossed! – through borrowing at your local library. Please let us know if you want to take part on the readalong but are having difficulties finding a copy and we will try our best to offer alternatives!