Hello everyone and Happy Sunday!
Things from This Week:
This week was absofreakinglutely bananas. In case you weren't on the internets, here's a quick roundup of the ridiculousness: our very own Book Smuggler Ana and Renay (of Lady Business & contributor to Strange Horizons) were accused of being "bullies" – a baseless accusation made by folks who do not understand the distinction between bullying and reasoned (if forceful) argument.

Nonsensical behavior must have been catching because Goodreads jumped on the bad decision train, too. On Friday, Goodreads announced its new content policy, which states:
We have had a policy of removing reviews that were created primarily to talk about author behavior from the community book page. Once removed, these reviews would remain on the member's profile. Starting today, we will now delete these entirely from the site. We will also delete shelves and lists of books on Goodreads that are focused on author behavior. If you have questions about why a review was removed, send an email to support@goodreads.com (And to answer the obvious question: of course, it's appropriate to talk about an author within the context of a review as it relates to the book. If it's an autobiography, then clearly you might end up talking about their lives. And often it's relevant to understand an author's background and how it influenced the story or the setting.)
Goodreads states that reviews of the author's behavior are not relevant to the book, that they believe "books should stand on their own merit, and it seems to us that's the best thing for readers." Reviews were deleted and hidden, and people were understandably outraged – because despite Goodreads' claims to the contrary, the new rules are censorship.
We were all even more outraged when this tweet went up showing Goodreads' new friendly author message on a 1 star review. We find the contrast between author treatment (encouraging pat on the head) and reviewer treatment (belligerent deletion & censorship of reviews) fascinating. Needless to say, we're not thrilled with Goodreads' new policies from an ethical perspective, but also from a more jaded marketing/business perspective. (This feels very much like new owner Amazon throwing its weight around and commoditizing the social media platform to fit its needs – wherein reviewers are much less important than authors on the totem pole of priorities.)
Is anyone else similarly disillusioned with Goodreads? We're taking a good hard look at Book Likes. Any other suggestions? (We were formerly on Library Thing but are wary because of the company's ownership and frustrating user interface.)
Kirkus NYC Literary Tour
In brighter news, Kirkus Reviews is turning 80 this year! To celebrate, Kirkus is doing 80 days of giveaways, culminating a big NYC literary tour.
The grand prize includes:
– Round trip airfare to NYC (for 2)
– 2 nights at Library Hotel
– Breakfast at the Algonquin Round Table
– Gift certificates to Strand Books, McNally Jackson Books and Three Lives & Company bookstores
– Passes to the Greenwich Village Literary Pub Crawl
– Dinner at PUBLIC
The contest runs from 9/16-10/22/13, and is open to addresses in the US only – check out the official giveaway and enter HERE.
Giveaway Winners:
We have a few giveaway winners to announce! The winner of a copy of What's Left of Me and Once We Were is…
Ellie Julianna
The winners of a copy of Picture Me Gone by Meg Rosoff are: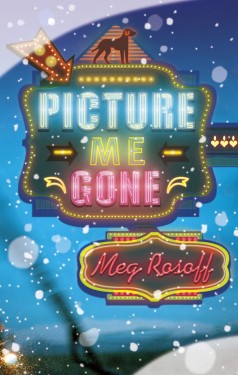 Tünde Lepp
Megan S.
And the 3 winners of Cracked by Eliza Crewe are:
Heather Christensen
Rebekah Havanas Cade
Raina
Congratulations to the winners! You know the drill. Send an email to contact AT thebooksmugglers DOT com with your snail mail address, and we'll get your winnings to you as soon as possible.
This Week on The Book Smugglers:
Now that the drama has settled down and we can focus on reviews, here's what we have planned for this week! On Monday, we kick off the week with a cover reveal for Greenglass House – the new book from one of our very favorite authors, Kate Milford. Plus, Ana is over at Kirkus with her review of The Incrementalists (for realsies this time).
On Tuesday, Ana reviews Inheritance by Malinda Lo, the sequel to last year's fun extraterrestrial conspiracy thriller Adaptation. We also have Malinda Lo over for a guest post to talk about the book.
Then, it's time for September's Old School Wednesday Readalong! Join us as we discuss Jackaroo by Cynthia Voigt.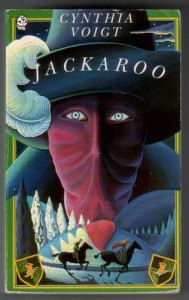 On Thursday, Ana reviews She is Not Invisible by Marcus Sedgwick, and Thea reviews The Waking Dark by Robin Wasserman.
Friday, Thea reviews Vicious by Victoria Schwab, plus we have a giveaway of the book. And, over at Kirkus, Thea gears up for Halloween season with some of her recommended spooky reads.
PHEW. That's it for now! Until tomorrow we remain…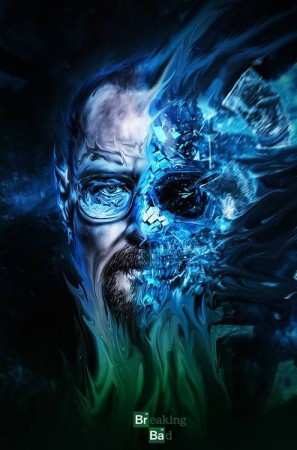 "Breaking Badass" by BossLogic (via Geek Art Gallery)
~ Your Friendly Neighborhood Book Smugglers