As you read this post on this here blog on this beautiful Sunday, I will be landing in Rome to celebrate mine and Dear Partner's 10th anniversary. I am gone for the week and leave Thea to hold down the fort.
So today the Stash is a super short one.
This Week on The Book Smugglers:
On Monday, we start the week off by hosting a stop on The Bone Season Blog Tour with Thea's review of the book, a highly anticipated (and much buzzed about) read.
On Tuesday, Jersey Angel (a Contemporary YA book that Ana read and loved) author Beth Ann Bauman stops by to talk about writing a sexually unapologetic female main character.
Wednesday it's time for this month's Old School Wednesdays Readalong! We read Sorcery & Cecelia by Patricia C. Wrede & Caroline Stevermer, and open the floor to discussion.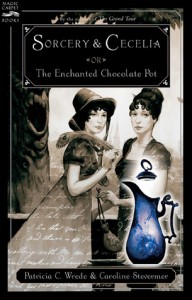 On Thursday, Ana reviews The Messengers by Edward Hogan – a new Horror YA novel to be published in the UK in early September.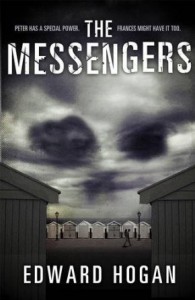 Finally on Friday, Thea reviews The Planet Thieves by Dan Krokos. AND over at Kirkus, she reviews the recently released sequel to pre-apocalyptic murder mystery The Last Policeman, Countdown City by Ben H. Winters.
It's ciao for now and we will see you around!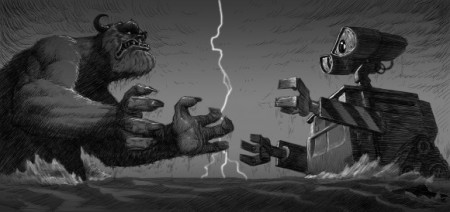 Monster vs. Robot in Pixarific Rim by ~Torokun on DeviantArt via The Mary Sue
~ Your Friendly Neighborhood Book Smugglers