"On The Smugglers' Radar" is a feature for books that have caught our eye: books we have heard of via other bloggers, directly from publishers, and/or from our regular incursions into the Amazon jungle. Thus, the Smugglers' Radar was born. Because we want far more books than we can possibly buy or review (what else is new?), we thought we would make the Smugglers' Radar into a weekly feature – so YOU can tell us which books you have on your radar as well!
On Ana's Radar:
Neil Gaiman's The Sandman is quite possibly my absolutely favourite piece of fiction of all time. Needless to say I am both EXTREMELY excited and EXTREMELY anxious about the prequel. Its cover was revelead this week: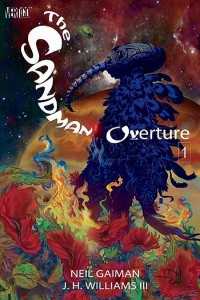 I am really pumped about a few books I got in the post this week. Like this new book from The Alienist's author: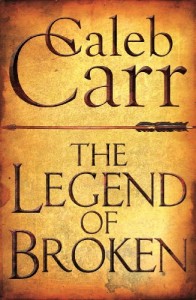 Legend meets history in this mesmerising novel from Number One New York Times bestselling author Caleb Carr, author of The Alienist

Some years ago, a remarkable manuscript long rumoured to exist was discovered: The Legend of Broken. It tells of a prosperous fortress city, Broken, where order reigns at the point of a sword – even as scheming factions secretly vie for control of the surrounding kingdom. Meanwhile, outside the city's granite walls, an industrious tribe of exiles known as the Bane forages for sustenance in the wilds of Davon Wood.At every turn, the lives of Broken's defenders and its would-be destroyers intertwine until secretly, and under pressure from their people, four leaders unite. Together, they hope to exact a ruinous revenge on Broken, ushering in a day of reckoning when the mighty walls will be breached forever in a triumph of science over superstition.Breathtakingly profound and compulsively readable, Caleb Carr's long-awaited new book is an action-packed and enthralling masterpiece.

I am all over Walker Books this week. This one sounds amazing: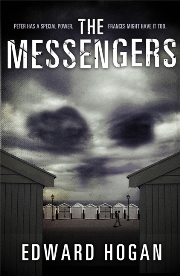 "Perhaps we're here to save a few people. Maybe that's the gift."

When fifteen-year-old Frances is sent down to the coast to Helmstown, to live with her aunt, uncle and cousin, she meets and befriends Peter Kennedy, a somewhat tramp-like character who lives in a beach hut along the seafront. As soon as they meet, Peter recognizes that Frances is a messenger, just like him. As messengers, they experience black-outs, and when they come round, they have the ability to draw, in minute detail, the scene of an accident. Although Frances can't change the past, she realises that she can change the future, at least for a chosen few.

Another compelling and thrilling novel for teenagers by the author of the highly acclaimed Daylight Saving.

Another upcoming UK release that OMG sounds and looks amazing: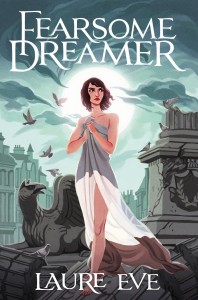 There is a world where gods you've never heard of have wound themselves into hearts, and choice has led its history down a different path.

This is a world where France made a small, downtrodden island called England part of its vast and bloated empire.

There are people here who can cross a thousand miles with their minds. There are rarer people still who can move between continents in the blink of an eye.

These people are dangerous.

And wanted. Desperately wanted.

Apprentice hedgewitch Vela Rue knows that she is destined for more. She knows being whisked off from a dull country life to a city full of mystery and intrigue is meant to be. She knows she has something her government wants, a talent so rare and precious and new that they will do anything to train her in it.

But she doesn't know that she is being lied to. She doesn't know that the man teaching her about her talent is becoming obsessed by her, and considered by some to be the most dangerous man alive …

I don't even KNOW what this book is about exactly apart from MINOTAUUUUUUUUUUUUURS! *flails*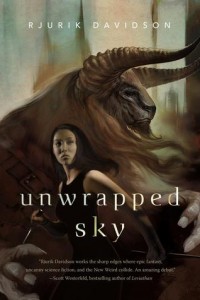 On Thea's Radar:
I love it when new catalogs are released. I apologize in advance for the Tor overload – but here are some forthcoming titles in Winter 2014 that I cannot wait to get my hands on!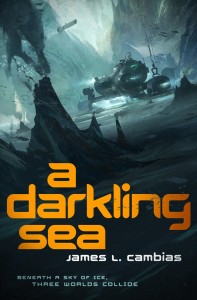 Alien cultures clash on a deep-sea planet, threatening the future of human exploration

On the planet Ilmatar, under a roof of ice a kilometer thick, a group of deep-sea diving scientists investigates the blind alien race that lives below. The Terran explorers have made an uneasy truce with the Sholen, their first extraterrestrial contact: so long as they don't disturb the Ilmataran habitat, they're free to conduct their missions in peace.

But when Henri Kerlerec, media personality and reckless adventurer, ends up sliced open by curious Ilmatarans, tensions between Terran and Sholen erupt, leading to a diplomatic disaster that threatens to escalate to war.

Against the backdrop of deep-sea guerilla conflict, a new age of human exploration begins as alien cultures collide. Both sides seek the aid of the newly enlightened Ilmatarans. But what this struggle means for the natives—and the future of human exploration—is anything but certain.

Next up, a new book with an intriguing take on the afterlife – I cannot wait for this debut: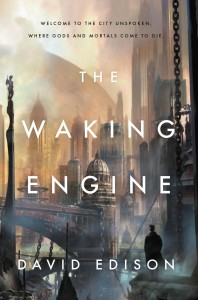 Welcome to the City Unspoken, where Gods and Mortals come to die.

Contrary to popular wisdom, death is not the end, nor is it a passage to some transcendent afterlife. Those who die merely awake as themselves on one of a million worlds, where they are fated to live until they die again, and wake up somewhere new. All are born only once, but die many times . . . until they come at last to the City Unspoken, where the gateway to True Death can be found.

Wayfarers and pilgrims are drawn to the City, which is home to murderous aristocrats, disguised gods and goddesses, a sadistic faerie princess, immortal prostitutes and queens, a captive angel, gangs of feral Death Boys and Charnel Girls . . . and one very confused New Yorker.

Late of Manhattan, Cooper finds himself in a City that is not what it once was. The gateway to True Death is failing, so that the City is becoming overrun by the Dying, who clot its byzantine streets and alleys . . . and a spreading madness threatens to engulf the entire metaverse.

Richly imaginative, The Waking Engine is a stunning debut by a major new talent.

And then there's this book set in a future in which the sun never set on the Egyptian empire (nor, apparently, the Mayan empire). Umm, yes please.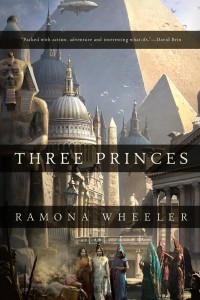 A modern Egyptian Empire: a science fiction alternate history of emperors, traitors, and imperial conspiracies

Lord Scott Oken, a prince of Albion, and Professor-Prince Mikel Mabruke live in a world where the sun never set on the Egyptian Empire. In the year 1877 of Our Lord Julius Caesar, Pharaoh Djoser-George governs a sprawling realm that spans Europe, Africa, and much of Asia. When the European terrorist Otto von Bismarck touches off an international conspiracy, Scott and Mik are charged with exposing the plot against the Empire.

Their adventure takes them from the sands of Memphis to a lush New World, home of the Incan Tawantinsuyu, a rival empire across the glittering Atlantic Ocean. Encompassing Quetzal airships, operas, blood sacrifice and high diplomacy, Three Princes is a richly imagined, cinematic vision of a modern Egyptian Empire.

This next book is a post-apocalyptic dystopian novel with an intriguing premise – humanity, synthetic robots, etc…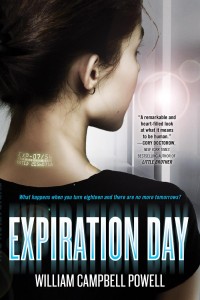 What happens when you turn eighteen and there are no more tomorrows?

It is the year 2049, and humanity is on the brink of extinction….

Tania Deeley has always been told that she's a rarity: a human child in a world where most children are sophisticated androids manufactured by Oxted Corporation. When a decline in global fertility ensued, it was the creation of these near-perfect human copies called teknoids that helped to prevent the utter collapse of society.

Though she has always been aware of the existence of teknoids, it is not until her first day at The Lady Maud High School for Girls that Tania realizes that her best friend, Siân, may be one. Returning home from the summer holiday, she is shocked by how much Siân has changed. Is it possible that these changes were engineered by Oxted? And if Siân could be a teknoid, how many others in Tania's life are not real?

Driven by the need to understand what sets teknoids apart from their human counterparts, Tania begins to seek answers. But time is running out. For everyone knows that on their eighteenth "birthdays," teknoids must be returned to Oxted—never to be heard from again.

Told in diary format, Expiration Day is the powerful and poignant story of a young girl coming of age and discovering what it means to be truly human by a talented debut novelist.

And then, for the last book on my radar, there's the fourth book in Mary Robinette Kowal's Glamourist Histories series – a series that keeps getting better with each book.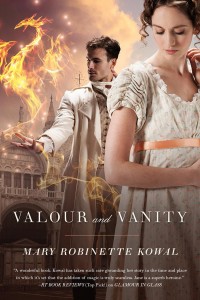 The magical adventure that might result if Jane Austen wrote Ocean's Eleven

Valour in Vanity is a Regency version of a heist movie with a healthy dose of magic sprinkled in.

After Melody's wedding, the Ellsworths and Vincents accompany the young couple on the their tour of the continent. Jane and Vincent plan to separate from the party and travel to Murano to study with glassblowers there, but their ship is set upon by Barbary corsairs while en route. It is their good fortune that they are not enslaved, but they lose everything to the pirates and arrive in Murano destitute.

Fortunately, one of the gentlemen from the ship is a local banker and arranges for a line of credit and a place to live. Relieved, the Vincents begin the work for which they have come to Italy.

All is proceeding apace until a solicitor arrives at their house and charges them with illegal trespass. Jane and Vincent produce letters from their banking friend, but they are all forgeries, and worse, he has used their forged letters to clean out their funds in England. Now, Jane and Vincent owe money to a number of people in town and are forbidden from travel. They manage to find some small work, but it is obvious to both of them that this path will not maintain them for long.

Instead, Vincent hatches a reckless plan to get their money back. The ensuing adventure is a glorious envisioning of all the best parts of heist narratives, but in a Regency setting with magic.

And that's it from us! What books do you have on YOUR radar?