Hello everyone, and happy Sunday! It's sunny outside and neither freezing nor snowing for once (leading us to believe that the White Witch hath been slain and Narnia free from her curse of eternal winter… seriously, it has been a long freaking winter!).
Ahem. Let's get down to business.
Women in SFF, Cool Things, and Assorted Sundries:
This past week marked the start of April, bringing with it the start of an amazing month-long event we hope you'll check out:

Kristen, the dedicated blogger behind Fantasy Cafe is running an amazing event for the second time this April, called Women in Science Fiction & Fantasy. For the full month, she's inviting over bloggers, authors and fans to talk about and celebrate women in the genre. This year, we're over at Fantasy Cafe to talk about the importance of including middle grade and young adult in the conversation when discussing SFF. AND, we have hand-picked a list of female SFF authors who have penned wonderful books for young readers that EVERY speculative fiction fan should read.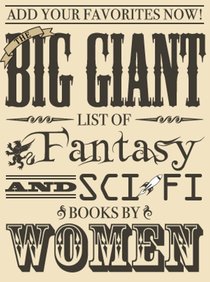 Want to read more about women and visibility of female authors, fans, and bloggers in genre? Then we highly recommend you check out and contribute to Fantasy Cafe/Lady Business' ENORMOUS awesome list of favorite SFF books by female authors.
On the subject of women in speculative fiction and ongoing conversations, this past week also marked the announcement of the Arthur C. Clarke Awards (the United Kingdom's most prestigious prize for Science Fiction)…and not a single female author made the shortlist ballot. Ana's post over at Kirkus explores this topic, as well as other issues regarding the visibility of women in speculative fiction.
Giveaway Winners:
We have some lucky winners to announce! First up, the THREE winners of Stolen Magic by Stephanie Burgis are: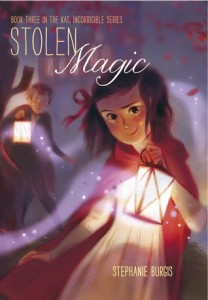 Jennifer | Book Den (comment #28)
The winner of the A Corner of White prize pack is: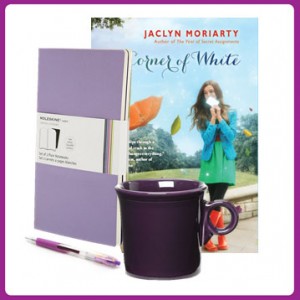 Congratulations to all the winners! We'll be contacting you directly for your snail mail addresses, but in case you're feeling frisky and want to reach out to us first, send an email to: contact AT thebooksmugglers DOT com.
Smugglerific Newsletter
Our monthly newsletter will be going out shortly, so that means it's time for us to invite people to sign up (if you haven't yet)! This month, it's our Speculative Fiction Conversation issue – in which we highlight all of the wonderful and infuriating conversations happening online in genre. If you haven't yet, check out past issues HERE and use the form below to sign up!


If you have trouble using the signup form above, you can visit the form directly online HERE.
This Week on The Book Smugglers:
On Monday, Ana kicks off the week with a review of YA contemporary novel Out of Sync by Amanda Humann (pun intended).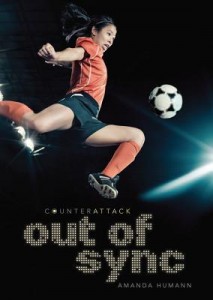 Tuesday, Ana is back with a review of Patrick Ness' highly anticipated new contemporary fantasy novel, The Crane Wife.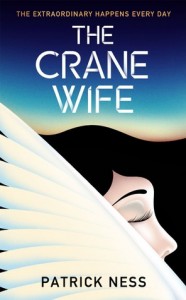 Old School Wednesday is back next week, with Ana's review of the timely The Murders of Richard III by Elizabeth Peters…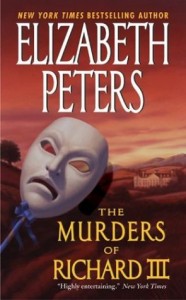 And on Thursday we are delighted to be a part of the blog tour for middle grade fantasy novel The Hero's Guide to Storming the Castle with an exclusive look at some of the lovely illustrations in the book, and an excerpt. Plus, later Thea reviews the book.
On Friday, Thea tackles the gargantuan multiple SFF-Award nominee 2312 by Kim Stanley Robinson. Plus, over at Kirkus, she continues the discussion of women in SFF and diversity in SFF with a review of Moribito by Nahoko Uehashi.
Phew. Another busy week! Until tomorrow we remain…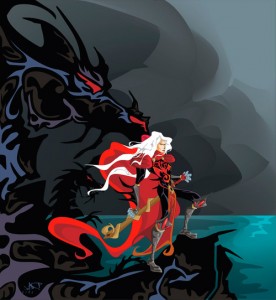 Daenerys by Dejan Delic
~ Your Friendly Neighborhood Book Smugglers