Holy smokes, people. BEA has officially ended, Ana has officially left for the UK, and I am exhausted. In a good way. Mostly. This week we return to our regularly scheduled programming – meaning more reviews! Plus a recap of BBC and BEA! But now I'm getting ahead of myself…
Book Expo America: 2013
Once a year, we Book Smugglers get the opportunity to meet up in person as Ana trades the chilly UK for the muggy, sticky heat of NYC. We eat a ton of amazing food, we drink a lot of coffee and wine, and – most of all – we buy and pick up a TON of books. This year, we bought books by the armful at The Strand and B&N (before BEA even began, we had already purchased an ungodly amount of new books), and at BEA itself we picked up a number of highly coveted ARCs. And we were restraining ourselves this year.
We had an amazing/amusing/hilarious time at the BEA Blogger Conference this year and got to meet a number of our fellow bloggers, including Jane of Dear Author, AnimeJune of Gossamer Obsessions, April of Good Books and Good Wine, and many others. (Special shoutout to Kelly of Stacked and Leila of Bookshelves of Doom for the shared snark, making that closing speech from Randi Zuckerberg so hilarious and…oh, let's be diplomatic and call it memorable.)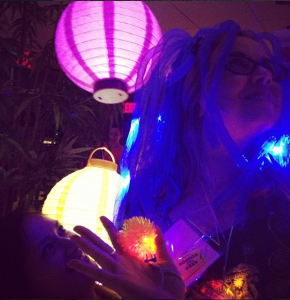 BEA Blogger Author Rooftop Party – ALL the lights
We went to just a few parties and dinners, and got to mingle with some of our very favorite people in the book world (shoutout to the lovely ladies behind Big Honcho Media in particular!). We met some lovely authors, picked up some highly coveted and unexpected ARCs, attended some fantastic – and not-so-fantastic – panels.
In short, we had a wonderful time. We are exhausted now (and are relieved that it is all over!) but loved every single second of the show. We'll have a FULL recap of all the action at the Blogger Con and BEA 2013 later this week, so stay tuned.
And now, REALLY, down to business!
Giveaway Winners
We've got a few to announce! The lucky winner of our final copy of The Resurrectionist by E.B. Hudspeth is…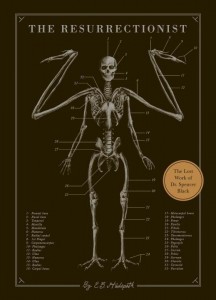 The winner of our Sonic Doctor Who Giveaway is…
Congratulations to the winners! You know the drill. Send us an email (contact AT thebooksmugglers DOT com) with your snail mail address, and we'll get your winnings out to you as soon as possible.
This Week on The Book Smugglers
We're baaaaaack! And that means we've got a full week of fun ahead of us here at Casa De Smugglers. On Monday, Ana kicks off the week with a review of one of her most highly anticipated books of the year, The Cydonian Pyramid by Pete Hautman (book 2 in the Klatuu Discus series and follow-up to last year's The Obsidian Blade).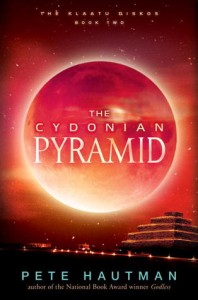 On Tuesday, we continue our ongoing new series of posts "SFF in Conversation" with the first of a two-part June feature. We are delighted to have a round table of essays about women in SFF – characters, heroes, and authors – from the contributors to upcoming SFF anthology The Other Half of the Sky. On this first day, we hear from the first five authors in the anthology: Athena Andreadis, Melissa Scott, Alexander Jablokov, Sue Lange & Vandana Singh. AND later in the day, Ana writes up her recap of Book Blogger Con and BEA!
Then, it is Old School Wednesday, and Thea takes over with a review of middle grade wonderfulness: Millicent's Gift by Ann Rinaldi and Ella Enchanted by Gail Carson Levine (YES, Thea has never ever read a Gail Carson Levine book).
On Thursday, we have the second half of our SFF in Conversation roundtable, featuring 5 more authors from The Other Half of the Sky anthology: Ken Liu, Alex Dally MacFarlane, Kelly Jennings, Cat Rambo & Jack McDevitt. PLUS, later in the day Thea reviews the fun – if slightly over-the-top-ridiculous YA thriller Truth or Dare by Jacqueline Green.
Friday, we close out the week with a joint review of one of our collectively most highly anticipated books of the year: Merrie Haskell's Handbook for Dragon Slayers. Also, by request in the comments on our last OSW Readalong post, Thea is over at Kirkus with a list of fantastic starter fantasy books for YA and MG readers (list inspired by The Naming by Alison Croggon).
PHEW. Another busy week, but back to normal! Until tomorrow, we remain…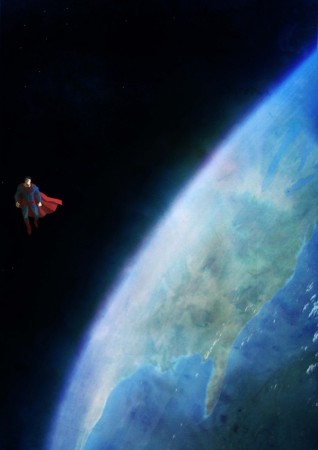 "A Lonely God" series by Cosmosnail
~ Your Friendly Neighborhood Book Smugglers