Hello everyone! Happy Sunday! Let's get straight down to business, shall we?
Giveaway Winners:
We have two giveaway winners to announce today. The winner of a copy of Cocaine Blues and The Ruby in the Smoke is…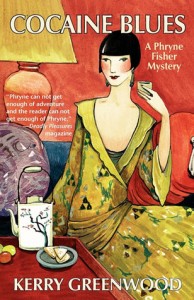 The winner of a copy of The Lives We Lost is…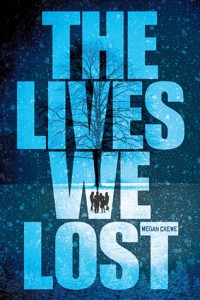 VICTORIA ZUMBRUM
Congratulations! You know the drill. Send us an email (contact AT thebooksmugglers DOT com) with your snail mail address, and we'll get your winnings out to you as soon as possible!
New look:
TA-DA!!!! We are delighted to unveil our shiny new look!!!! *points at header*
After a few misfires, we finally found an amazing artist, who has graciously taken on the redesign of our Book Smuggler header with some fresh new art. Her name is Jacqueline Pytyck and you can see more of her amazing art over at her website. We highly recommend her work not only because of her talent but also of how smoothly things went – plus Ms Pytyck showed interest in understanding our site and what we do in order to create a header that truly suited us.
One of the most distinguishing aspects of the art is the fact that our eyes are covered. We love Ms Pytyck's explanation behind the ribbon over the eyes (quoted with the artist's permission):
I feel that it relates better to the Libra/librarian/Ex Libris theme. To show that your other senses are greatly heightened when you critique fiction. Rather than simply reading with your eyes, you are able to analyze the works with a different sense entirely.
SHE GETS US, SHE TRULY GETS US.
Beyond the header, we also did some minor tweaks here and there.
So, tell us: what do you think? Like, dislike (please be gentle)?
This Week on The Book Smugglers:
On Monday, Ana reviews a Historical YA featuring Puerto Rican-Americans living in NY in the sixties: The Revolution of Evelyn Serrano by Sonia Manzano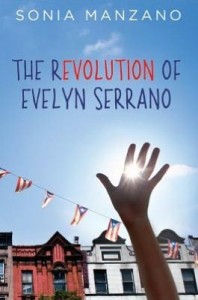 On Tuesday, Thea reviews a new YA Dystopia, Different Girl by Gordon Dahlquist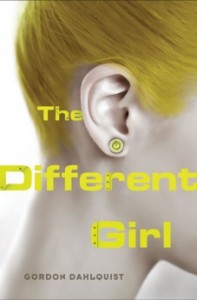 On Wednesday, Ana attempts her first Terry Pratchett novel (YES, WE KNOW) for Old School Wednesdays: The Wee Free Men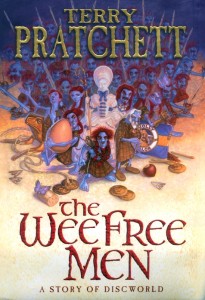 On Thursday, Thea reviews Heroes' Reward, Moira J. Moore's final novel (*sniffles*) in the Heroes series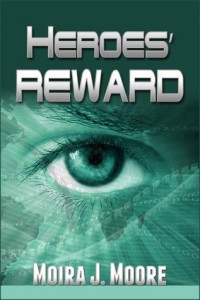 Finally, on Friday, it is another entry in our What She Said feature. This time, Thea reads The Name of the Star, Maureen Johnson's first Shades of London novel and Ana reads The Princess Curse by Merrie Haskell. Over at Kirkus, Ana reviews Superheroes, a new anthology of well, superhero stories (Oh please LET IT BE A GOOD ONE) edited by Rich Horton and with stories by Peter S Beagle, Kelly Linch and others
PHEW. Once again, it's a VERY busy week! Until tomorrow, we remain…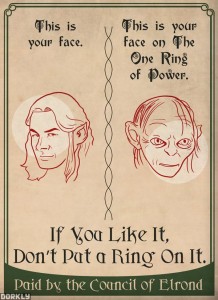 PSAs for Middle Earth by TheMetaPicture
~ Your Friendly Neighborhood Book Smugglers