Welcome to Smugglivus 2012! Throughout this month, we will have daily guests – authors and bloggers alike – looking back at their favorite reads of 2012, and looking forward to events and upcoming books in 2013.
Who: Flannery, Tatiana & Catie, the three ridiculously smart and eloquent women behind one of our favorite blogs, The Readventurer, a blog focused on reviews of YA and Speculative Fiction.

Please give it up for the lovely ladies of The Readventurer, everybody!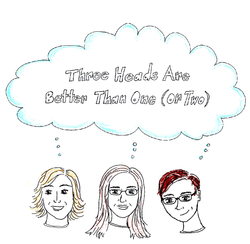 Hello and happy Smugglivus to you all! We are very pleased to be here today, on one of our very favorite book blogs, to talk about some of the things that we loved in 2012. Those of you that occasionally stop by The Readventurer will be familiar with our feature called "Three Heads Are Better Than One (Or Two)," but for those that are new to us, we basically use this feature as a very fluid way to allow each of us to talk at length about anything we want. In the past, we've talked about topics like our favorite heroes, what our favorite books look like, and books we wish would be made into movies, but we're very excited that Smugglivus allows us to include much more than just bookish topics. That said, here are some of our favorite things from 2012…

The Best Television Show That My Kids Forced Me To Watch…Because I Don't Watch Anything Else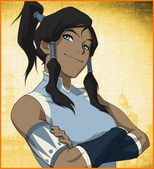 Ever since my girls realized that the magical box in our living room could bring them endless hours of entertainment, I've lost track of adult television. The afternoons in my house are now mostly filled with inane, repetitive shows featuring animals with speech impediments who worship teamwork or thirty year olds who dress up like twelve year olds and scat/rap about friendship. But every once in a while, my girls introduce me to a show that I love. This year, it was Avatar: The Last Airbender. Avatar is refreshing and original in so many ways. For starters, the characters are nuanced and complex and as an ensemble they have a chemistry that I've previously only seen in a very few adult shows. The storylines are packed with adventure and fun and they're meaningful without feeling too educational or moralistic. Even more exciting to me is that the show features one of the most diverse casts I've ever come across anywhere, not just in the realm of children's television. Although the world is not based in reality, it clearly draws inspiration from Inuit, East Asian, Middle Eastern, and South American mythologies and cultures. And to top it all off, the series features dozens of girls and women in positions of power – both as heroes AND as villains.
But wait, I hear you say. Didn't you write 'The Legend of Korra' up there? And now you're droning on and on and on about a completely different show! And who's that rather awesome-looking girl in the picture? Patience, patience – I am getting to that. You see, Avatar: The Last Airbender actually ended its run on Nickelodeon in 2008 (and was followed by an utterly horrible live-action version directed by M. Night Shyamalan in 2010). BUT, this spring the creators came out with a spin-off show – one that's for a slightly older audience (say, age 10 instead of age 7), is set in some sort of steampunk-ish 1920's Asia, AND features a TEENAGED GIRL as the starring hero. I KNOW. I basically inhaled every episode of The Legend of Korra over one hazy weekend and I can't wait for the new episodes to premiere in 2013. Perhaps my favorite thing about The Legend of Korra is that one of most badass heroes on the show is a middle-aged woman. How often do you see that on a kid's t.v. show?
The Album That Sounds Exactly Like a Book I Want To Read Immediately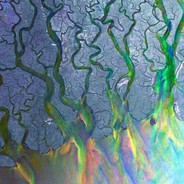 You know that incredible feeling you get when you pick up a book expecting to read something very familiar and straight-forward – a procedural mystery or a romance for example – and it turns out to be something completely unexpected? That's what this album is like. From beginning to end, it surprises me in all the best possible ways. I don't even know how to describe it and it would be impossible to give one or two songs that represent the whole thing. This is one of those albums that is a complete, seamless entity and never feels like just a collection of individual songs. It flows. It cannot be parsed into small, easily digestible pieces. It's like some crazy lo-fi indie trip-hop choral journey with sides of poetry, math, falsetto harmonizing, and…Bollywood? Yeah, I think there might be a dash of Bollywood in there. Whenever I hear Fitzpleasure, I get this crazy mental image of a straight-laced Ivy League men's choir suddenly ripping off their white button-down shirts and staging a break dance battle right in the middle of a fancy dinner party. So yeah, that's what this album is like. And that's what I want to read more of next year: the unexpected. Maybe it's because I've been reading for the past 26 years (read: I'm jaded and old) and I feel like I've exhausted so many of the more well-traveled genres, but for next year, I want to be surprised more. I want to read books that feel completely different than anything I've already read.
That Book That I Should Have Read a Million Years Ago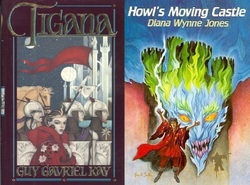 Tigana and Howl's Moving Castle
(And I have to give a nod to my blogging buddy Heidi from Bunbury in the Stacks for feeling almost exactly the same way about Howl's Moving Castle in her Smugglivus post this year!)
Tigana has been around for the past 23 years and Howl's Moving Castle for the past 27. They were just sitting there, available, waiting for me for all those years…and I never knew that they'd both have a permanent place on my favorite books shelf until this year. It boggles the mind to think about all of the other decades old or even century old books that are out there right now that I haven't read yet. What am I missing out on? And why can't I read any faster?

For dedicated fantasy fans, these two books should be considered required reading; although, I'm chuckling a bit right now at grouping them together like that when they really are such different books. Tigana is one of the darkest, most realistic fantasy novels I've ever read and it made me realize that a lot of the fantasy I'd previously loved was simplistic by comparison (thanks a lot, Guy Gavriel Kay!!). Howl's Moving Castle, on the other hand, is a hilariously witty fantasy romance featuring one of the most creative and original pairings I've ever read. Sophie is a timid shop girl who finds freedom and strength when she's transformed into an old woman, and Howl is the shallow drama-queen who she eventually falls for. If you love magic, creative world-building (that requires a map), and unique characters then I would highly suggest taking the plunge with these two.

Whenever a year comes to an end, I always try to evaluate how I fared reading-wise – did I discover new authors whose complete backlogs of books I need to read? Did the authors I already respect write anything of worth this year or did I grow out of their writing? Did I read any debut novels that are so good that I need to keep an eye on their authors? This year has been much less eventful for me in terms of reading than a couple of years prior to it. Maybe I'd over-read, maybe I'd run out of interesting new authors to discover, or maybe I just need a break. So instead of focusing only on books in this post I am highlighting the favorite things that in many ways substituted reading for me this year.
Memorable Debuts
These are debuts that I, unfortunately, don't see much talked about as they are being overshadowed by more commercial titles.
The Wicked and the Just by J. Anderson Coats. A rare example of accurate, non-soapy historical YA fiction. Set in 13th century Wales, this is a story of two girls looking at the occupation of Wales by England from two opposite perspectives.
Me and Earl and the Dying Girl by Jesse Andrews. This "cancer book" is easily overlooked in favor of John Green's foray into cancer storytelling, but this novel, in my eyes, is much less preachy and manipulative and fresher in its handling of this serious topic.
Favorite Podcasts
Even though I found myself slightly moving away from listening to audio books this year, I still needed some audio entertainment to brighten up those tedious cleaning/cooking/driving hours. Podcasts turned out to be the solution. I am listing here the ones that are book-related and leaving out most of the ones dedicated to politics, history and popular entertainment. But trust me, there are people out there who talk about anything that might interest you.
This Creative Life. An absolutely excellent podcast for anyone interested in the creative process. Every couple of weeks Sara posts interviews with always captivating creative people. Hands down, this is my most favorite podcast I've discovered so far.
Drama of the Week. BBC offers a wide variety of audio entertainment, but if you are looking for just a good fictional story, subscribe to this podcast, and especially if you like original dramatizations of high quality.
Slate's Culture Gabfest. As the title suggests, this podcast covers many aspects of culture – music, art, movies, entertainment, TV. But they do occasionally talk books, very amusingly.
Best TV Shows
I have never been a regular follower and watcher of TV, but this light on reading year forced me to explore shows to fill up some of my free hours. I have discovered I'd been missing out on a lot of good stuff.
American Horror Story. I feel like the second season of this show is losing its ground a little, but it's still an irresistible mishmash of common horror tropes, politics and gore and a visual feast.
Homeland. Terror plots and government conspiracies, twists in every episodes, cat-and-mouse games. I am very fond of this show, especially the first season.
Boardwalk Empire. Who knew gangster world was so consuming and Steve Buschemi could be so (gasp!) attractive and compelling?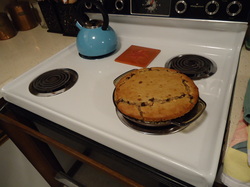 I made this.
My section of this post wouldn't be representative of my year (or me as a person) if it wasn't filled with absolute randomness, so I'll start with my FAVORITE DISCOVERIES OF 2012. The first one, pictured above, is a cookie pie made with…wait for it…beans. I found the recipe at Chocolate-Covered-Katie and it has no white sugar, no flour, and it's crazy how much it tastes like a regular cookie. Except, you know, it's pretty healthy and packed with protein. I add peanut butter sometimes but it's great either way and even better on day two. Next up is the book Address Unknown by Katherine Kressman Taylor. A Goodreads friend o' mine tipped me off about it and I picked up it from the library that day. At a measly 50-odd pages, this story packs an absolute punch. Basically, it is a series of letters between a Jewish American gallery owner and his German business partner, who moves back to Germany right around the WWII years. As time passes, readers see how someone can turn into an absolutely different person. And the ending is totally unexpected. Seriously, I cannot get enough people to read this.
Sometimes I make glorious mistakes, and one of my favorites of the year was watching In Her Skin. For some reason, I was thinking it was going to be like In Her Shoes or some sort of wacky romantic comedy-type movie, so imagine my surprise when I found myself watching a film based on the true-crime story of an Australian teen who was brutally murdered by her former babysitter. I sat, slack-jawed, through the entirety of the movie and absolutely recommend it–not because the overall movie is amazing, but because the actress playing the killer is freaking unbelievable.
My last favorite discovery came from book bloggers, and I really wish I could remember just who inspired me to join Postcrossing. The site allows anyone to sign up, create a profile, and enter their address. For every postcard you send off to a stranger somewhere in the world, you receive one. I've sent and received over 100 cards and my country count is already up to 36. My favorite bit is when people read through the types of cards I love the most (space, books, etc.) and send me one of those. It's lots of fun and I totally recommend. Plus, mail, amiright?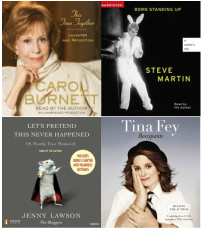 Listen to these books.
Next up are my FAVORITE AUDIOBOOKS OF 2012. (listened to, not necessarily published in 2012) I went through about a month-long phase of being addicted to memoirs narrated by their authors and it was a month seriously well spent. I started with Steve Martin's Born Standing Up and quickly plowed through books by Carol Burnett, Alan Alda, Betty White, Jenny Lawson, and Tina Fey. There's something about hearing people tell their own stories. I hardly ever cry in books but Carol Burnett really got me going, and I've shared several of the the hilarious anecdotes I learned about from listening. (did you know that Julie Andrews and Carol Burnett once faked making out in a hotel hallway, intending to surprise a friend of theirs, but instead ended up shocking Lady Bird Johnson?) I am definitely going to spend another month listening to memoirs in 2013.
Another pleasant audiobook discovery for me this year was listening to Sara Zarr read her own work. I listened to both Story of a Girl and What Was Lost, and her voice really lends itself to the sense of humor and tone of her main characters. Authors narrating their own work can be terribly hit or miss so it was wonderful to find someone so capable. (though it was a huge letdown when I checked How to Save a Life out from the library and found out she wasn't the narrator. Short story short, I returned it unlistened.)
My last favorite audiobook really kicked me in the emotions. My coblogger Catie listened to the audiobook of Tom Stoppard's play, Arcadia, and raved about it so much that I went and picked it up. I listened to about three-quarters of it and read the last bit in a bar while I was waiting for my trivia buddies. I can't recommend it enough, though it is crazy how varied the reactions can be to the discussion of the inevitability of the universe.
And finally, TELEVISION SHOWS I AM HOPELESSLY ADDICTED TO. There is a movie theater near my house that plays AMC's The Walking Dead for free. Wait staff comes around and you can order all sorts of tasty food and drinks (alcohol as well), so I go and chow down on chicken fingers while I watch zombie heads exploding and couldn't be happier. The only other "serious" show I am addicted to is The Killing (coincidentally also on AMC). I really have no clue how the writers make that show so riveting, considering the entire show is meant to take place in the span of a week or something ridiculous like that. I honestly didn't know whodunnit til the end. Plus, the drum beat that comes in at the end of every episode makes me excited for next week. (best I could find)
Workaholics isn't for everyone but it is certainly for me. Those three guys are so crazy, but in a blown up version of what I'm like with a small group of my friends so their jokes never cease to crack me up. Plus, who wouldn't want a bear coat? Fur sure. Also, though I know very little about how fantasy football works (and while I hope to continue in the dark), The League is flipping hilarious. I think both of these shows kill it because their ensembles are so strong but the very few holds barred types of humor aren't for fans of most of the major network comedies. I'm just going to say that Parks & Rec is my favorite comedy on television right now but everyone knows how awesome that show is. Moving on. At first I thought Happy Endings was a bit over the top and trying too hard, but now I feel like the writers are on my wavelength and it is a weekly source of one-liners. However, the two "main characters" are the weakest of the bunch. Anyone who loves random references to the 80s and 90s and wacky groups of friends should check that show out.
I've yet to find a show that can fill the sci-fi void left by Battlestar Galactica. (RIP) While I love Doctor Who, Warehouse 13, Stargate reruns, and Eureka (sometimes), there isn't a crazily great long-story-arc and crazy CGI/graphics sci fi show on television. It's worth mentioning that while Caprica was also cancelled, there is currently a web series called Blood & Chrome available to watch online. Bonus: It has Freddie from Skins (Luke Pasqualino) in it. I think the best way I could end my section of this post is to encourage people to watch Lost Girl. Why, you ask? Kris Holden-Reid's abs. The show is a bit like Laurel K. Hamilton's Anita Blake series or the Sookie Stackhouse books, in that every single type of paranormal creature will make an appearance at one point or another. Hey, at least it hasn't lost its luster for me yet, unlike those two series.
Thanks for having us over for Smugglivus 2012!

Thank you, ladies!