Hello everyone! A Happy Thanksgiving to all our American readers – hopefully you had a wonderful weekend with friends and family, and ate a lot of delicious food.
On to business!
Giveaway Winners:
We have a few giveaway winners to announce! The winner of our Earthsea Cycle giveaway is:

Emily Blaeser (entry #94)
The winner of our Debris Dreams giveaway is: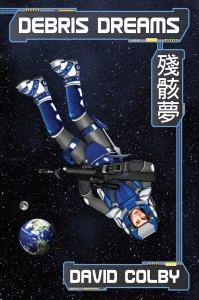 jlee (entry #35)
Congratulations to the winners! You know the drill – send an email to us (contact AT thebooksmugglers DOT com) with your snail mail address, and we'll get your winnings out to you as soon as possible.
A Public Service Announcement:
This is a tough part of the stash to write, but we feel obligated to go public and write up this very unpleasant experience – not for us, but because we need to prevent others from falling prey to a very unprofessional designer.
Back in June of this year, we contacted web designer Anna Marie Moore about working on an updated design for our site. We love her work, and were thrilled when she said she was available and excited to work with us on a redesigned header, logo, and business cards. Immediately after receiving her official asking price ($260), we paid in full via paypal on June 13. Anna's exact words regarding the timeline for the project were:
If it sounds good, then I'd just ask that you make the payment (since the total of the project is under $400, I ask that it's paid in full), and then I can get started this weekend, and I don't estimate it'll take longer than two weeks to get everything done as long as feedback is done within reasonable times 🙂
This sounded like a great deal to us, and we were thrilled that she could turn around the design in two weeks – our initial ask was to have the new design implemented by the end of summer.
But then the weeks started to pass. On July 23, we checked in with Anna to see how everything was going as we hadn't had any communication from her since July 3, and still hadn't seen any design work. No response. We waited a week to send her another email on July 30, at which point she responded saying that she was exhausted and had been sick, and hadn't had time to do anything for our design. We of course understood and assured Anna that it was fine, we were happy to give her more time.
Weeks passed again with no communication from Anna. On August 13, we emailed Anna again to check in with her and see if she had any work she could share with us (we still had not seen anything drafted or designed by her). No response.
On August 27, we noticed that Anna's website had a banner saying that she was not working on any designs and not accepting any new projects. This, naturally, alarmed us, so we sent Anna a message saying that we saw that she was no longer accepting design projects, and asked for a full refund.
Immediately, that same day, we received a response from Anna assuring us that she was working on our project, but things were moving slowly because she had so many other ongoing projects. She wrote:
Please let me know if you'd like me to keep you in the list, or refund the $260. I can't tell you when I can refund the money exactly as the rent is due with our next check, but I can keep you updated on it. Please let me know what you'd rather do.
We decided to give Anna the benefit of the doubt, and wrote her back with a new firm deadline of October 8 for the new design (this correspondence all took place on August 27 – giving Anna ample time to complete the work, or provide a refund).
More weeks passed with no contact from Anna. We emailed her on October 1 to make sure that the design would be done by the 8th, but received no response.
On October 18, after hearing nothing from Anna since August 27, we decided enough was enough and wrote Anna an official ultimatum demanding our design or a full refund immediately. We also stated that if we did not hear from her by October 22, we would escalate the situation with PayPal and file an official dispute.
We received no response.
On October 24, we wrote Anna again demanding the immediate refund of our money upon receipt of the email. We officially filed a dispute with PayPal (for the record, because our dispute took place 45 days after purchase/transaction, there is nothing that PayPal can do to refund our money – but we reported her for PayPal's own records, just in case) and also stated that we would escalate the situation further:
As we have not heard from you, we assume that you are unable to complete our design and are requesting a full refund of the paid $260.00 immediately upon receipt of this email.

We have reported this to PayPal and will escalate the situation and promptly pursue legal and/or public remedies as necessary if we do not receive acknowledgement or a full refund by 10/31/2012. These actions include publicly posting about this transaction on The Book Smugglers, facebook, twitter, and any other third party platforms to express our dissatisfaction with service and to warn any future potential customers. We have made every attempt to contact you through all possible means (via email, direct messages on twitter and facebook) and await your response.
On October 30, we received an email from Anna. She told us that things were piling up and she apologized for her lack of responsiveness. She also told us that she could not refund our money immediately because of rent expenses and asked for an extension of November 16 to refund the money.
We agreed to this and gave Anna until November 16 to refund our money. However, November 16 came and went with NO RESPONSE or refund deposit. On November 19 we wrote our final email to Anna saying that we had not received our money and that we would take next steps.
Which brings us to today, November 25, 2012. We would not have posted about this ridiculous situation publicly, except that Anna has a banner on her site saying that she is currently accepting design projects.

We know that we'll never get our money back, and we've made peace with that. This post is not about getting our money back – this is a public service announcement.
We want to make sure that NO ONE else goes through what we went through.
If you are considering purchasing design services from Anna Marie Moore, we implore you to look elsewhere.
(And if anyone knows of any professional and responsive web designers, please let us know!)
This Week on The Book Smugglers:
With that unpleasantness out of the way, lets move on with our lives to the good stuff! On Monday, Ana kicks off the week with a middle grade review bonanza! Ana reviews The Willoughbys by Lois Lowry, Saffy's Angel by Hilary McKay, and Two Weeks With the Queen by Morris Gleitzman.
On Tuesday, Thea takes over with a review of YA dystopia Renegade by J.A. Souders.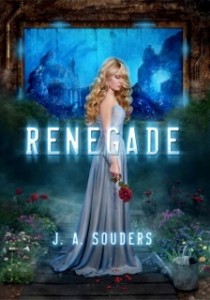 Wednesday, we kick it old school: Ana reviews a book by one of her favorite authors, Uncharted Territory by Connie Willis. And, later in the day, Thea reviews Dragon Slippers by Jessica Day George.
On Thursday, Thea reviews YA Historical/speculative fiction-steampunkish novel The Friday Society by Adrienne Kress (at long last!).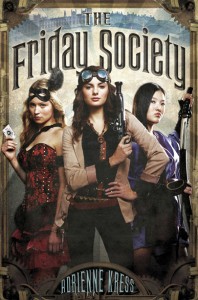 And on Friday, we close out the week as a stop on the official blog tour for Falling Kingdoms by Morgan Rhodes – we have a guest post from the author, plus Thea reviews the book later in the day. And over at Kirkus, Ana reviews the highly acclaimed second SFF novel from Nick Harkaway, Angelmaker.
But that's not all! On Saturday, December 1, we kick off our favorite end of the year holiday festivities – SMUGGLIVUS! We'll have an official breakdown of our guests and introduction to the event on Friday, so stick around.
Until then, here's a little teaser image for you: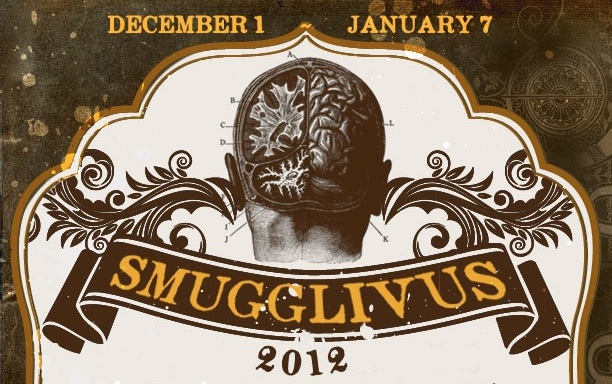 Smugglivus. It is coming.
~ Your Friendly Neighborhood Book Smugglers