Happy Sunday, everyone! Thea here, getting ready for some football. But first, business!
Giveaway Winners:
The lucky winners of a copy each of Unspoken by Sarah Rees Brennan are: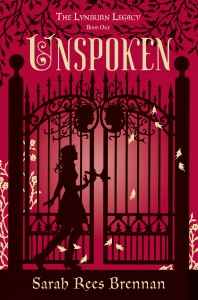 Pebble
April Vrugtman
Congratulations! You know the drill. Send us an email (contact AT the book smugglers DOT com) with your snail mail address and we'll get your winnings out to you as soon as possible.
A Smuggler Interview: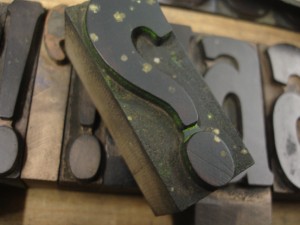 We've been interviewed! Mieneke Van Der Salm, the mastermind behind A Fantastical Librarian has been running a series of Blogger Queries, interviewing fellow reviewers of Speculative Fiction. Last week, we were in the hot seat! Check out the full interview HERE.
Seven Days for Sevenwaters: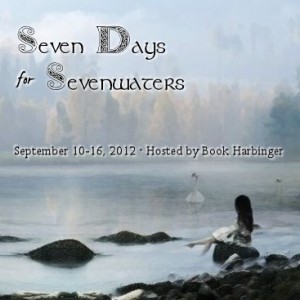 We also had the great honor and pleasure of participating in The Book Harbinger's Seven Days for Sevenwaters event, a week-long love-fest for the eponymous fantasy world created by Juliet Marillier. Thea's contribution is up, in which she gushes all over Heir to Sevenwaters. You can check it out HERE.
This Week on The Book Smugglers:
On Monday we kick off the week with Ana's review of Come August, Come Freedom: The Bellows, The Gallows, and The Black General Gabriel by Gigi Amateau, a historical fiction title about a young slave named Gabriel who plotted a rebellion. We also have a guest post from author Gigi Amateau on her inspirations and influences for the book.
On Tuesday, we are thrilled to be a part of Libba Bray's official blog tour for the release of her historical speculative fiction title The Diviners! To celebrate, we'll have an interview with the rapscallion Sam Lloyd – a character from the book (whom we love) – and a giveaway opportunity. (Don't worry, we'll have a review up next week, too!)
Wednesday, we are absolutely thrilled to have author and fellow blogger Phoebe North over to reveal the gorgeous cover for her forthcoming debut science fiction novel Starglass – plus, we have an ARC up for grabs. Later in the day, Thea reviews YA horror novel Enshadowed by Kelly Creagh (the followup to Nevermore, one of Thea's favorite reads from 2011).
On Thursday, we have guest author Sarah Beth Durst over to talk Inspirations & Influences for her newest book, Vessel. Later in the day, we have a joint review of the YA fantasy novel.
Friday, Ana closes out the week with a review of Heart-Shaped Bruise by Tanya Byrne. Thea is over at Kirkus, with a review of Jane – yes, the Jane of Tarzan legend – by Robin Maxwell.
It's a hugely busy week (again)! Until tomorrow, we remain…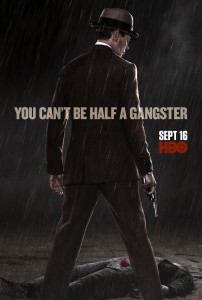 (Because it's back tonight, y'all!)
~ Your Friendly Neighborhood Book Smugglers