Hello everybody! The Olympic Games end today (boo!) and I have to say, I caught the Olympic Fever in a way I never did before. Rooting for Team GB and Team Brazil as well as admiring all the other countries' awesome athletes has been amazing. Now getting ready to watch the closing ceremony and hoping it is going to be great (there is no way they can top the opening ceremony is there? ).
In the meantime, it's business as usual here at Casa de Smugglers.
NPR's Top 100 Teen Novels:
As you probably know, NPR ran a Best-Ever Teen Fiction poll this summer. Thousands of people voted for our favorite young adult novels and the final results were announced last week. The full list can be found HERE.
And as per usual when a list like that is announced, the reactions have been awesome: from the incredulous to the supportive. We fall somewhere in the middle. Here is a peek at what went through in our HQ when the list was announced:
OMG! NPR's List is announced – oooooo awesome! Harry Potter is FIRST!! *highfive*
Oh, there are so many books we like on this list. Happy to see The Gone Series there and also of course, Diana Wynne Jones, duh.
Also: The Princess Bride! The Absolutely True Diary Of A Part-Time Indian! His Dark Materials! Chaos Walking! YAYAYAYAY!
Ugh, Catcher in the Rye. WHY do you follow us everywhere we go?
5 John Greens???!!!
Wait, WHY are there so many unfinished series in the list?
OMFG WTF is Hush, Hush doing there? It is not only a book that reeks of rape culture but also: it is just so bad. SO BAD. It has no internal logic whatsoever and it is seriously one of the WORST books we ever had the displeasure of reading. EVER.
Dear lord, where is the Queen's Thief series? Or The Disreputable History of Frankie Landau-Banks?
Aaaaand hardly any PoC or LGBT entries. *sigh*
The girls at Forever YA also have a great reaction post complete with awesome Picard meme and everything.
This Week on The Book Smugglers:
On Monday, Karen Maitland, author of A Company of Liars will be over to talk about Inspirations & Influences and writing her new novel The Falcons of Fire and Ice.
On Tuesday, Thea reviews The Games by Nebula Award finalist Ted Kosmatka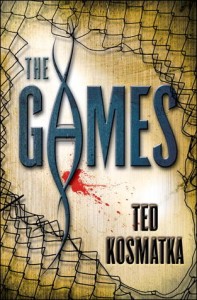 On Wednesday, Ana posts her review of MG novel Ungifted by Gordon Korman and Thea finally reviews WWII novel Between Shades of Gray (not to be confused with THAT book) by Ruta Sepetys
On Thursday, we post our joint review of Gullstruck Island/The Lost Conspiracy by (new Smuggler-favourite) Frances Hardinge.
Then on Friday it's another joint review from us: Gods and Warriors by Michelle Paver, the first in a new MG series set in the world of the Mediterranean Bronze Age.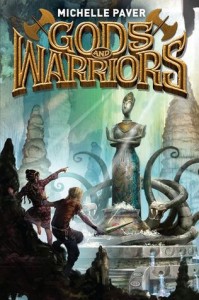 We are both really excited about our picks this week, hope you are too! Bye for now and as usual, we remain…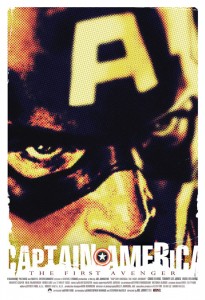 Alternative Avengers Posters by DukeDastardly (via The Mary Sue)
~ Your friendly neighborhood Book Smugglers