Happy Sunday, everyone (and happy long weekend, to those in the United States)! Welcome to another week, and another edition of the Stash.
The Seven Realms Giveaway Winner:
The lucky winner of the first three books in the Seven Realms tetralogy (The Demon King, The Exiled Queen & The Gray Wolf Throne) is…
Congratulations! You know the drill. Send an email to contact AT thebooksmugglers DOT com with your snail mail address and we will get your winnings out to you as soon as possible.
Nerds Heart YA: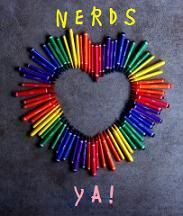 The annual Nerds Heart YA tournament is in its final glorious showdown, and we smugglers have been given the honor of judging the final matchup. This year, the finalists are What Momma Left Me by Renee Watson and Five Flavors of Dumb by Antony John. We reviewed the former yesterday, and will have our review of Antony John's book this Saturday, followed by our champion selection! Stay tuned.
Art Pretties: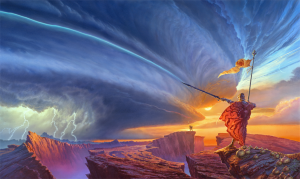 The winners of the 2011 Chelsey Awards were announced recently at World Con, and there are many, many pretties for your perusal. Amongst the winners are some of our favorite SF/F cover artists (Jason Chan & Michael Whelan). Tor.com is doing an awesome closer look at each of the artists, so we highly recommend that you check it out.
Heroes Adrift: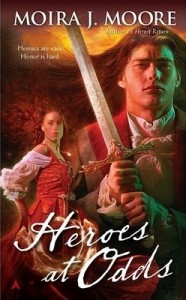 We were very saddened to learn that Moira J. Moore's truly excellent Heroes series has been dropped by Ace. While we are so heartbroken that Lee and Taro's story won't be continued with the publisher, we are so very glad to hear that Moira Moore plans on finishing their saga, even if it means she has to publish it herself. We know that we'll be eagerly awaiting the next installment! (Thanks – or sadface? – to Estara for the tip)
This Week on The Book Smugglers:
Summer may be officially over, but we've got a full schedule to help you get through the back-to-school/weather-changing blues. On Monday, we have a joint review of one of our favorite titles of the year, Fury by Elizabeth Miles. We'll also have Elizabeth Miles over for a spot in our Inspirations & Influences series.
On Tuesday, Thea reviews YA novel (billed as a super-hybrid of Lost, The Hunger Games, and Vampire Academy) Isle of Night by Veronica Wolff, followed by a guest post from the author – and a chance to win the book.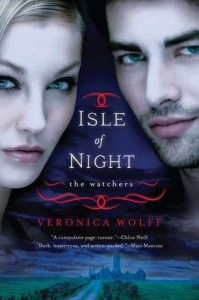 Wednesday, Thea reviews YA horror novel Possessed by Kate Cann.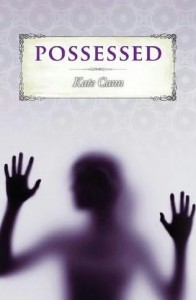 And on Thursday, we are back with a joint review of the ever-so-highly anticipated Skyship Academy by Nick James, as we host the next stop on the book's blog tour.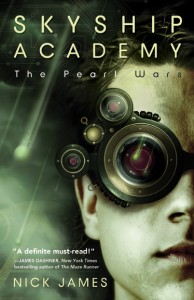 On Friday, we have author Melvin Burgess over for a guest post as he talks about Kill All Enemies.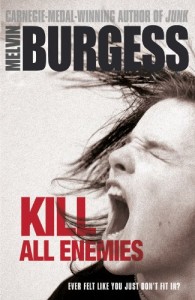 Finally, on Saturday we close out the week with a quick review of the last book in the Nerds Heart YA bracket, Five Flavors of Dumb by Antony John – followed by our announcement of the winner of the 2011 tournament!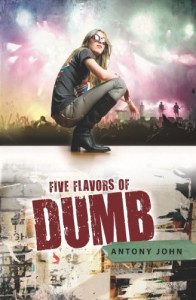 Phew. It's fixing to be a long week, and we hope you enjoy the ride. Until tomorrow, we remain…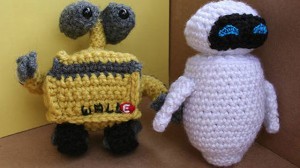 ~ Your Friendly Neighborhood Book Smugglers