"On The Smugglers' Radar" is a new feature for books that have caught our eye: books we have heard of via other bloggers, directly from publishers, and/or from our regular incursions into the Amazon jungle. Thus, the Smugglers' Radar was born. Because we want far more books than we can possibly buy or review (what else is new?), we thought we would make the Smugglers' Radar into a weekly feature – so YOU can tell us which books you have on your radar as well!
On Ana's Radar:
I heard about Sad Monsters via Csi: Librarian and I think it sounds like it can be fun. And I SO love the cover!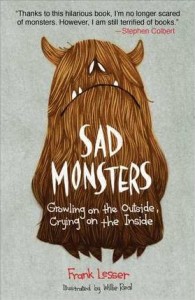 An Emmy Award-winning writer for The Colbert Report follows in the (big) footsteps of Bigfoot: I Not Dead.

Monsters have it tough. Besides being deeply misunderstood, they suffer from very real problems: Mummies have body image issues, Godzilla is going through an existential crisis, and creatures from the black lagoon face discrimination from creatures from the white lagoon. At heart, these monsters are human; after all, you are what you eat. Quirkily illustrated, Sad Monsters hilariously documents the trials and tribulations of all the undead creatures monster-mad readers have grown to love, from vampires and werewolves, to chupacabras and sphinxes, and even claw-footed bathtubs.

I can't remember exactly where I've first heard about Blackdog but it's been on my radar for a while now. I just think it sounds like it could be an awesome read.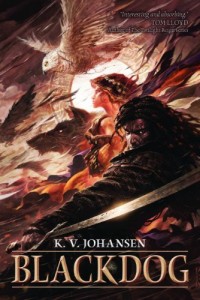 Long ago, in the days of the first kings in the north, there were seven devils…

In a land where gods walk on the hills and goddesses rise from river, lake, and spring, the caravan-guard Holla-Sayan, escaping the bloody conquest of a lakeside town, stops to help an abandoned child and a dying dog. The girl, though, is the incarnation of Attalissa, goddess of Lissavakail, and the dog a shape-changing guardian spirit whose origins have been forgotten. Possessed and nearly driven mad by the Blackdog, Holla-Sayan flees to the desert road, taking the powerless avatar with him.

Necromancy, treachery, massacres, rebellions, and gods dead or lost or mad follow hard on the their heels. But it is Attalissa herself who may be the Blackdog's—and Holla-Sayan's—doom.

So…I still have to read my first Courtney Summers, which really, I MUST, since I only hear awesome things about her Contemporary YA novels (and we all know that right now, ContempYA is my thing). But then, she reveals that her next book is going to be A ZOMBIE NOVEL. And I now I want it even more than never (because apparently, I am a zombie fan too).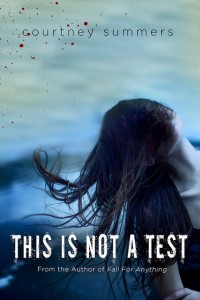 It's the end of the world. Six students have taken cover in Cortege High but shelter is little comfort when the dead outside won't stop pounding on the doors. One bite is all it takes to kill a person and bring them back as a monstrous version of their former self. To Sloane Price, that doesn't sound so bad. Six months ago, her world collapsed and since then, she's failed to find a reason to keep going. Now seems like the perfect time to give up.

As Sloane eagerly waits for the barricades to fall, she's forced to witness the apocalypse through the eyes of five people who actually want to live. But as the days crawl by, everyone's motivations to survive begin to change in startling ways and soon the group's fate is determined less and less by what's happening outside and more and more by the unpredictable and violent bids for life–and death–inside.

When everything is gone, what do you hold on to?

Meanwhile, I got this book in the post the other day and I am really looking forward to reading it.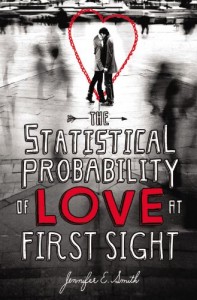 Who would have guessed that four minutes could change everything?

Today should be one of the worst days of seventeen-year-old Hadley Sullivan's life. She's stuck at JFK, late to her father's second wedding, which is taking place in London and involves a soon to be step-mother that Hadley's never even met. Then she meets the perfect boy in the airport's cramped waiting area. His name is Oliver, he's British, and he's in seat 18B. Hadley's in 18A.

Twists of fate and quirks of timing play out in this thoughtful novel about family connections, second chances and first loves. Set over a 24-hour-period, Hadley and Oliver's story will make you believe that true love finds you when you're least expecting it.

Aaaaand another ContempYA I am looking forward to: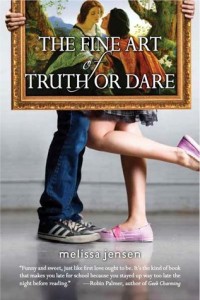 Pretty in Pink meets Anna and the French Kiss in this charming romantic comedy.

Ella is nearly invisible at the Willing School, and that's just fine by her. She's got her friends— the fabulous Frankie and their sweet cohort Sadie. She's got her art— and her idol, the unappreciated 19th-century painter Edward Willing. Still, it's hard being a nobody and having a crush on the biggest somebody in the school: Alex Bainbridge. Especially when he is your French tutor, and lessons have started becoming, well, certainly more interesting than French ever has been before. But can the invisible girl actually end up with a happily ever after with the golden boy, when no one even knows they're dating? And is Ella going to dare to be that girl?

On Thea's Radar:
Recently the cover to the newest – unexpected! – Dark Tower book was released! EEEEEEEE!!!! As a loyal devotee of the series, I could not be more thrilled.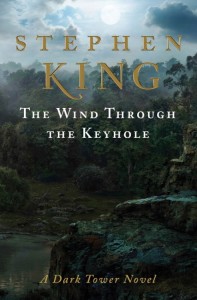 For readers new to The Dark Tower, THE WIND THROUGH THE KEYHOLE is a stand-alone novel, and a wonderful introduction to the series. It is a story within a story, which features both the younger and older gunslinger Roland on his quest to find the Dark Tower. Fans of the existing seven books in the series will also delight in discovering what happened to Roland and his ka tet between the time they leave the Emerald City and arrive at the outskirts of Calla Bryn Sturgis.

This Russian Doll of a novel, a story within a story, within a story, visits Mid-World's last gunslinger, Roland Deschain, and his ka-tet as a ferocious storm halts their progress along the Path of the Beam. (The novel can be placed between Dark Tower IV and Dark Tower V.) Roland tells a tale from his early days as a gunslinger, in the guilt ridden year following his mother's death. Sent by his father to investigate evidence of a murderous shape shifter, a "skin man," Roland takes charge of Bill Streeter, a brave but terrified boy who is the sole surviving witness to the beast's most recent slaughter. Roland, himself only a teenager, calms the boy by reciting a story from the Book of Eld that his mother used to read to him at bedtime, "The Wind through the Keyhole." "A person's never too old for stories," he says to Bill. "Man and boy, girl and woman, we live for them." And stories like these, they live for us.

I love this cover, and it sounds like a Thea-book (although doesn't it also sound very similar to Haters by David Moody, cross-bred with Deliverance or something? I'm intrigued)…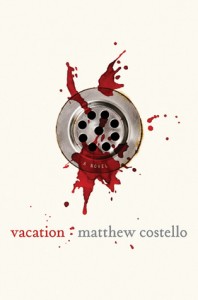 In the near future after a global crisis causes crops to fail and species to disappear . . . something even more deadly happens. Groups of humans around the world suddenly become predators, feeding off their own kind. These "Can Heads" grow to such a threat that fences, gated compounds, and SWAT-style police protection become absolutely necessary in order to live.

After one Can Head attack leaves NYPD cop Jack Murphy wounded, Jack takes his wife and kids on a much-needed vacation. Far up north, to a camp where families can still swim and take boats out on a lake, and pretend that the world isn't going to hell.

But the Can Heads are never far away, and nothing is quite what it seems in Paterville. . . .

This next title has been getting a lot of buzz, and after the excellent Miss Peregrine's Home for Peculiar Children, I cannot wait for more from Quirk. Hopefully I'll have this book in my greedy clutches very soon!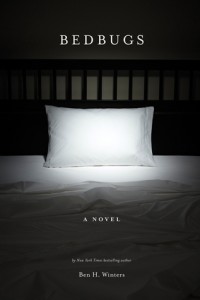 FOR RENT: Top two floors of beautifully renovated brownstone, 1300 sq. ft., 2BR 2BA, eat-in kitchen, one block to parks and playgrounds. No broker's fee.

Susan and Alex Wendt have found their dream apartment.

Sure, the landlady is a little eccentric. And the elderly handyman drops some cryptic remarks about the basement. But the rent is so low, it's too good to pass up.

Big mistake. Susan soon discovers that her new home is crawling with bedbugs . . . or is it? She awakens every morning with fresh bites, but neither Alex nor their daughter Emma has a single welt. An exterminator searches the property and turns up nothing. The landlady insists her building is clean. Susan fears she's going mad—until a more sinister explanation presents itself: she may literally be confronting the bedbug problem from Hell.

You all know how much I love Stephen Baxter, and I am ashamed that I have still yet to read Stone Spring (the first novel in his new prehistoric series). Since book 2 is coming out soon, I guess I better get on top of my ish.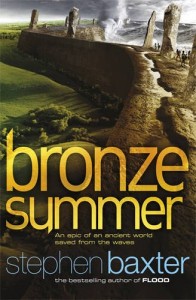 Centuries have passed. The wall that Ana's people built has long outlasted her and history has been changed. The British Isles are still one with the European mainland and Doggerland has become a vibrant and rich land. So rich that it has drawn the attention of the Greeks. An invasion is mounted and soon Greek Biremes are grinding ashore on a coastline we never knew and the world will be changed for ever. Stephen Baxter's new series catapults forward from pre-history into the ancient world and charts a new and wonderful story for our world. This is a superb example of Baxter's belief that anything is possible for mankind – even making a new world.

I love this cover (that looks like a pterodactyl skeleton chandelier, yo), and am excited to see YA from Pyr.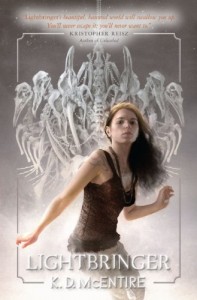 Wendy has the ability to see souls that have not moved on—but she does not seek them out. They seek her. They yearn for her . . . or what she can do for them. Without Wendy's powers, the Lost, the souls that have died unnaturally young, are doomed to wander in the never forever, and Wendy knows she is the only one who can set them free by sending them into the light.

Each soul costs Wendy, delivering too many souls would be deadly, and yet she is driven to patrol, dropping everyone in her life but her best friend, Eddie—who wants to be more than friends—until she meets Piotr.

Piotr, the first Rider and guardian of the Lost, whose memory of his decades in the never, a world that the living never see, has faded away. With his old-fashioned charms, and haunted kindness, he understands Wendy in ways no one living ever could, yet Wendy is hiding that she can do more than exist in the never. Wendy is falling for a boy who she may have to send into the light.

But there are darker forces looking for the Lost. Trying to regain the youth and power that the Lost possess, the dark ones feed on the Lost and only Wendy and Piotr can save them—but at what cost?

I can't tell if this is a psychological/thriller or a supernatural horror novel – and that kind of blurriness intrigues me. Definitely excited for this book.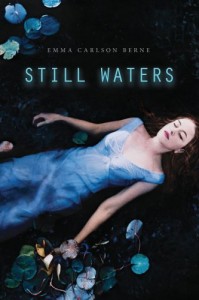 Hannah can't wait to sneak off for a romantic weekend with her boyfriend, Colin. He's leaving for college soon, and Hannah wants their trip to the lake house to be one they'll never forget.

But once Hannah and Colin get there, things start to seem a bit…off. They can't find the town on any map. The house they are staying in looks as if someone's been living there, even though it's been deserted for years. And Colin doesn't seem quite himself. As he grows more unstable, Hannah worries about Colin's dark side, and her own safety.

Nothing is as perfect as it seems, and what lies beneath may haunt her forever.

And that's it from us! What books do you have on YOUR radar?