"On The Smugglers' Radar" is a new feature for books that have caught our eye: books we heard of via other bloggers, directly from publishers, and/or from our regular incursions into the Amazon jungle. Thus, the Smugglers' Radar was born. Because we want far more books than we can possibly buy or review (what else is new?), we thought we would make the Smugglers' Radar into a weekly feature – so YOU can tell us which books you have on your radar as well!
On Thea's Radar:
Confession time: I've never read a book by John Connolly. I have eyed his books many times, but never have taken the plunge. I think I might with his upcoming novel, The Infernals, though (the dog is a daschund! MY dog is a daschund! It's meant to be, right? RIGHT?)…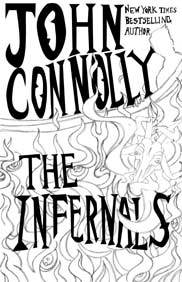 From New York Times bestselling author John Connolly, a wonderfully strange and brilliant novel about a boy and his dog and their journey to escape the wrath of demons.

Samuel Johnson is in trouble. Not only is he in love with the wrong girl, but the demon Mrs. Abernathy is seeking revenge on him for his part in foiling the invasion of Earth by the forces of evil. She wants to get her claws on Samuel, and when Samuel and his faithful dachshund, Boswell, are pulled through a portal into the dark realm, she gets her chance.

I randomly saw this title on sale at a Borders (YES, there is still a borders standing in my area) and immediately scooped it up because: 1. Jane Yolen is a much-beloved author of my childhood; 2. The blend of a Briar Rose fable retelling with something as horrific and terrifying as the Holocaust sounds incredibly promising and poignant.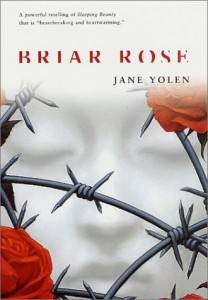 Ever since she was a child, Rebecca has been enchanted by her grandmother Gemma's stories about Briar Rose. But a promise Rebecca makes to her dying grandmother will lead her on a remarkable journey to uncover the truth of Gemma's astonishing claim: I am Briar Rose. A journey that will lead her to unspeakable brutality and horror. But also to redemption and hope.

A Tor Teen edition of the modern classic by critically-acclaimed author Jane Yolen.

And I've been randomly glomming through Goodreads…behold! (Big warning – this is where I go on my YA wishlist shopping spree)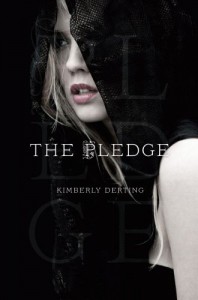 Words are the most dangerous weapon of all.

In the violent country of Ludania, the classes are strictly divided by the language they speak. The smallest transgression, like looking a member of a higher class in the eye while they are speaking their native tongue, results in immediate execution. Seventeen-year-old Charlaina has always been able to understand the languages of all classes, and she's spent her life trying to hide her secret. The only place she can really be free is the drug-fueled underground clubs where people go to shake off the oppressive rules of the world they live in. It's there that she meets a beautiful and mysterious boy named Max who speaks a language she's never heard before . . . and her secret is almost exposed.

Charlie is intensely attracted to Max, even though she can't be sure where his real loyalties lie. As the emergency drills give way to real crisis and the violence escalates, it becomes clear that Charlie is the key to something much bigger: her country's only chance for freedom from the terrible power of a deadly regime.

This next one, yeah, sounds an awful lot like a reverse Titanic…with werewolves. Yeah, that's a lot going on, yeah, I don't know how it will all work out, but it's Claudia Gray! And the Titanic! I am cautiously optimistic. And very glad I got a copy at BEA.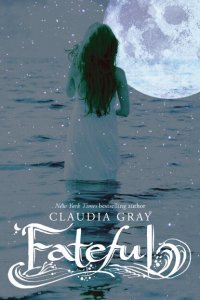 It's about a servant girl named Tess in 1912, who wants to escape from the house where she works, and most particularly the lecherous young lord of the manor. But that's not her biggest problem. While on a voyage to America, where she plans to escape and start a new life, she meets Alec, who's ruggedly handsome, fabulously wealthy, intelligent and yet so clearly troubled that she'd rather not fall for him, but she does. That also is not her biggest problem. Alec, it turns out, is a werewolf … one cursed to change every night, unless and until he surrenders his independence and joins the Brotherhood, a pack of violently misogynistic werewolves who have been tracking him for months. You'd think that would be their biggest problem, wouldn't you?

But no. Their biggest problem — though they don't know it yet — is that they're aboard the RMS Titanic.

This next cover isn't my favorite (again with the Seventeen Prom Dress Issue posing?!) and the synopsis sounds a leeeetle bit cheesy. BUT. It's blurbed by my beloved Tamora Pierce, and from what I skimmed of the opening, it reads really well.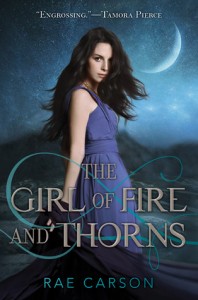 Once a century, one person is chosen for greatness.

Elisa is the chosen one.

But she is also the younger of two princesses, the one who has never done anything remarkable. She can't see how she ever will.

Now, on her sixteenth birthday, she has become the secret wife of a handsome and worldly king—a king whose country is in turmoil. A king who needs the chosen one, not a failure of a princess.

And he's not the only one who seeks her. Savage enemies seething with dark magic are hunting her. A daring, determined revolutionary thinks she could be his people's savior. And he looks at her in a way that no man has ever looked at her before. Soon it is not just her life, but her very heart that is at stake.

Elisa could be everything to those who need her most. If the prophecy is fulfilled. If she finds the power deep within herself. If she doesn't die young.

Most of the chosen do.

I'm actually *really* excited for this next one – despite the cover, which, though pretty, looks like another piece of paranormal teen romancey crapola (sorry!). The synopsis, coupled with the fury mythos, makes for a promising read and smatters of good character arcs. I'm kicking myself that I didn't get a copy of this one because I think it was available at BEA. Bad Thea.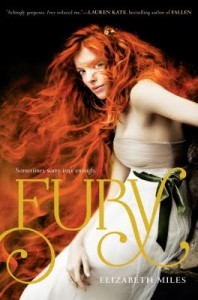 The first book in a paranormal teen trilogy featuring three beautiful, mysterious girls wreaking havoc on a small New England town.

Sometimes sorry isn't enough….

It's winter break in Ascension, Maine. The snow is falling and everything looks pristine and peaceful. But not all is as it seems…

Between cozy traditions and parties with her friends, Emily loves the holidays. And this year's even better–the guy she's been into for months is finally noticing her. But Em knows if she starts things with him, there's no turning back. Because his girlfriend is Em's best friend.

On the other side of town, Chase is having problems of his own. The stress of his home life is starting to take its toll, and his social life is unraveling. But that's nothing compared to what's really haunting him. Chase has done something cruel…something the perfect guy he pretends to be would never do. And it's only a matter of time before he's exposed.

In Ascension, mistakes can be deadly. And three girls—three beautiful, mysterious girls—are here to choose who will pay.

Em and Chase have been chosen.

So, I really, really wasn't happy with Teri Hall's The Line – mostly because it was all talky, all tell and no show. I am thinking I will give book 2 a try, though, because it seems like there will be action and less passivity on the part of the narrator. I'm open minded. I'll give it a shot.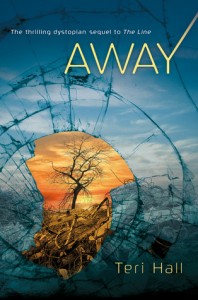 When Rachel crosses The Line she leaves behind everything she has ever known and enters a strange new world: Away. Life there is hard, and survival is never guaranteed. Bizarre, wild creatures roam the forests, and people—the same people she's always been told are dangerous and untrustworthy—have gifts she's never thought possible.

Rachel has to rely on Pathik, the boy she risked her own life for, to help her navigate the strange customs. He's exasperating, but she thinks she can trust him, and she hopes he'll lead her to answers about her father. As it turns out, he leads her to more than she bargained for, and Rachel finds herself on an adventure filled with life and death choices, dark conspiracies, and unthinkable sacrifice.

In a place with no technology, no electricity, no medicine, and very little hope, Rachel discovers that only one thing makes life worth living. If only it's not too late.

And last but not least, another book I waited in an immense line for at BEA but am SO totally stoked I picked it up.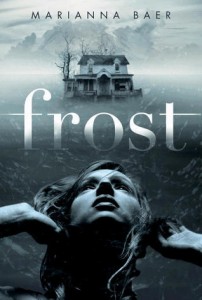 Leena Thomas's senior year at boarding school begins with a shock: Frost House, her cozy dorm of close friends, has been assigned an unexpected roommate — confrontational, eccentric Celeste Lazar. But while Leena's anxiety about a threat to her sanctuary proves valid, it becomes less and less clear whether the threat lies with her new roommate, within Leena's own mind, or within the very nature of Frost House itself. Mysterious happenings in the dorm, an intense triangle between Leena, Celeste, and Celeste's brother, and the reawakening of childhood fears, all push Leena to take increasingly desperate measures to feel safe.

FROST is the story of a haunting. As to whether the demons are supernatural or psychological…well, which answer would let you sleep at night?

On Ana's Radar:
Oh Thea, I SO wanted Fury too! Regrets. We can has them. I wonder what we were doing when they were giving that away? Alas, we will never know.
Anyways! I still have several titles I got at BEA to talk about, like for example…Brooklyn, Burning. It sounds good and it seems that it is a romance but we never know the sex of the characters – I am very intrigued. I mean, this could go bad and feel like a cop-out or… it could work. We shall see.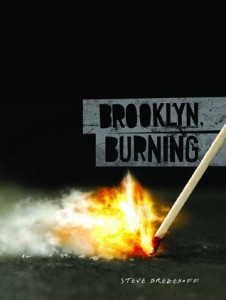 When you're sixteen and no one understands who you are, sometimes the only choice left is to run. If you're lucky, you'll find a place that accepts you, no questions asked. And if you're really lucky, that place has a drum set, a place to practice, and a place to sleep. For Kid, the streets of Greenpoint, Brooklyn, are that place. Over the course of two scorching summers, Kid falls hopelessly in love and then loses nearly everything and everyone worth caring about. But as summer draws to a close, Kid finally finds someone who can last beyond the sunset.

The next one, we both came across at BEA and we loved the cover. Upon reading the blurb, we thought it sounded good too.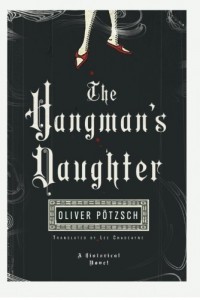 A historical thriller set in Germany, 1660: When a dying boy is pulled from the river with a mark crudely tattooed on his shoulder, hangman Jakob Kuisl is called upon to investigate whether witchcraft is at play in his small Bavarian town. Whispers and dark memories of witch trials and the women burned at the stake just seventy years earlier still haunt the streets of Schongau. When more children disappear and an orphan boy is found dead—marked by the same tattoo—the mounting hysteria threatens to erupt into chaos.

Before the unrest forces him to torture and execute the very woman who aided in the birth of his children, Jakob must unravel the truth. With the help of his clever daughter, Magdelena, and Simon, the university-educated son of the town's physician, Jakob discovers that a devil is indeed loose in Schongau. But it may be too late to prevent bloodshed.

A brilliantly detailed, fast-paced historical thriller, The Hangman's Daughter is the first novel from German television screenwriter Oliver Pötzsch, a descendent of the Kuisls, a famous Bavarian executioner clan.

I had heard about the title below When We Broke Up and thought it sounded totally like an Ana-Book. When I heard it would be available at BEA, I basically stalked the publisher's booth and got me a copy! Woot.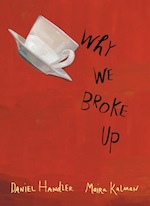 I'm telling you why we broke up, Ed. I'm writing it in this letter, the whole truth of why it happened.

Min Green and Ed Slaterton are breaking up, so Min is writing Ed a letter and giving him a box. Inside the box is why they broke up. Two bottle caps, a movie ticket, a folded note, a box of matches, a protractor, books, a toy truck, a pair of ugly earrings, a comb from a motel room, and every other item collected over the course of a giddy, intimate, heartbreaking relationship. Item after item is illustrated and accounted for, and then the box, like a girlfriend, will be dumped.

Now, when I saw the next cover, I was like OMG Thea, you must have this, it is such a Thea book! But then I saw it available on NetGalley and then actually proceeded to read the blurb and was like: maybe this is an Ana-book too. (Things are getting confusing around here.)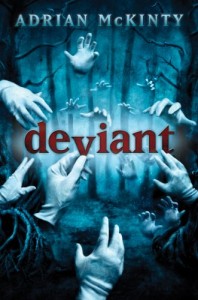 Danny Lopez is new in town. He made a mistake back home in Las Vegas, and now he has landed at an experimental school in Colorado for "tough cases." At the Cobalt Charter School, everything is scripted—what the teachers say, what the students reply—and no other speaking is allowed. This supercontrolled environment gives kids a second chance to make something of themselves. But with few freedoms, the students become sitting ducks for a killer determined to "clean up" Colorado Springs.

One of our favourite bloggers-turned authors, Rhiannon Hart has revealed the cover for her upcoming book and it looks SO GREAT. I love this cover: the colours and jaysus, look at her bloody hands!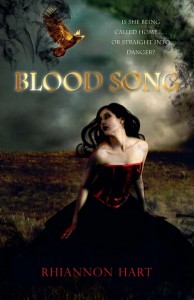 I have yet to read a Sara Zarr novel but I only hear good things about them so they are definitely on my radar. Perhaps I could start with her next novel, out in October? Hummm?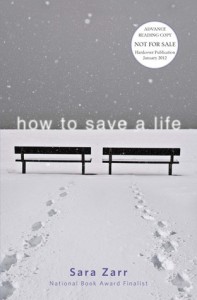 Jill MacSweeney just wants everything to go back to normal. But ever since her dad died, she's been isolating herself from her boyfriend, her best friends–everyone who wants to support her. You can't lose one family member and simply replace him with a new one, and when her mom decides to adopt a baby, that's exactly what it feels like she's trying to do. And that's decidedly not normal. With her world crumbling around her, can Jill come to embrace a new member of the family?

Mandy Kalinowski knows what it's like to grow up unwanted–to be raised by a mother who never intended to have a child. So when Mandy becomes pregnant, she knows she wants a better life for her baby. But can giving up a child be as easy as it seems? And will she ever be able to find someone to care for her, too?

Critically acclaimed author and National Book Award finalist Sara Zarr delivers a heart-wrenching story, told from dual perspectives, about what it means to be a family and the many roads we can take to become one.

And that it's from us! What books did you get from BEA that you're excited about, or the books that are on YOUR radar?