Welcome to Smugglivus 2010: Day 5
Throughout this month, we will have daily guests – authors, bloggers and publishers alike – looking back at their favorite reads of 2010, and looking forward to events and upcoming books in 2011.
Who: Michael Northrop, YA writer, author of the excellent Gentlemen, one of the American Library Association's "Best Books for Young Adults" for 2010. Michael lives in NY and you can find him blogging at his own website and at The Contemps, where he blogs with other Contemporary YA authors. After Ana read and LOVED Gentlemen, we just had to invite him to be a part of Smugglivus.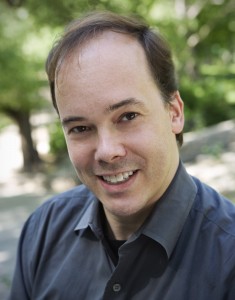 Recent Work: Gentlemen, recently reviewed by Ana HERE. His next book, Trapped will be published in February 2011 and you can have a sneak preview HERE.
Please, give it up to Michael and his top read of 2010 + most anticipated book of 2011!

A Book That Kicked My Butt in 2010: Marcelo in the Real World by Francisco X. Stork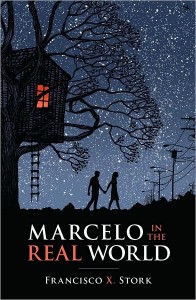 Sometimes you finish a book and you're absolutely floored. As you turn the last page, you already know it's going to be one of your all-time favorites. Finishing Marcelo in the Real World wasn't like that. I knew I liked it; I just wasn't sure how much. It's a complex book, and I had a lot of thoughts swirling around in my head. The thing is, months later those thoughts are still swirling. Other books inspired more immediate joy or appreciation for me this year, but no book has stayed with me quite as much.
I read Marcelo for book club (it's a YA book club; I hear there are quite a few of them in NYC). At the meeting, it was clear that everyone liked it. That's not always a good thing: Books that everyone agrees on usually don't make for good discussions. The club comes to a quick consensus—thumbs up or down—and then moves on to other pressing topics (gossip, industry news, and drinking, not necessarily in that order).
That definitely wasn't the case with this one. Even though everyone liked it, there was a tremendous amount to discuss. The thoughts were still swirling for everyone. You could practically feel them whizzing by, filling the room like three dozen Golden Snitches.
The book is about 17-year-old Marcelo Sandoval, who is autistic and must leave his sheltered world to take a summer job in a law firm mailroom. His father is a partner at the firm and is giving his son a first nudge out of the nest. And while that might seem like a simple job and a gentle push toward "the real world," what Marcelo encounters there is anything but simple—or gentle.
His crash course in mixed motives and office politics felt at once alien, due to his specialized condition, and wincingly familiar. Who hasn't felt awkward and unprepared for work, friendship, and (most baffling of all) the opposite sex? The fact that Marcelo is forced to deal with these things seems completely unfair or totally reasonable, depending on how and when you look at it. He seems up to the challenge at some times and utterly adrift at others.
Add it all together and that's a lot of Snitches! Stork uses a (very) specific teen to masterfully address a universal concern: What it means to grow up and find your place in the world. He presents the awkward mess of it all and allows the reader to paw through it. Half a year later, I'm still pawing.
A Book I Expect to Kick My Butt in 2011: Small Town Sinners by Melissa Walker (Bloomsbury, July 19, 2011)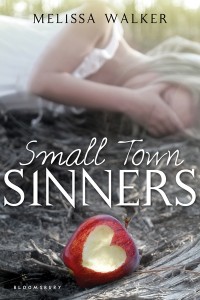 Melissa and I have known each other since our magazine days. Back when she was an editor at ElleGirl, I was working across the avenue at Sports Illustrated Kids. My first YA novel was sold to Scholastic a few months before her first, Violet on the Runway, was published by Penguin. We've had numerous, not-necessarily-sober strategy sessions since then, so I've been able to watch the idea for her next novel take shape. I knew right away it was going to be incredible. Small Town Sinners "is the story of Lacey, a small-town girl who is excited to star in Hell House, her church's annual haunted house of sin, until a childhood friend reappears"—a devilishly hot friend, I believe—"and makes her question her faith."
Sounds amazing, right? Melissa and I are both writers in the city, but neither of us are really city writers. She's from Chapel Hill, NC, and I'm from a tiny town in southern New England. I think it's important for both of us to represent and explore where we're from, not so much geographically as culturally. That's why I am really super, running-out-of-adjectives excited to see how she handles the big topics in this one: personal faith, organized religion, love, loyalty, societal expectations . . .
If you've read the three Violet novels, you know that Melissa excels at creating complex, relatable characters. Books with potentially controversial topics often seem to be more about making a point than telling a story, so they don't usually get the benefit of characters like that, or of writers like Melissa. That's why I'm looking forward to two days, in particular, this July: the 4th and the 19th.
Next up for Me: Trapped (Scholastic, February 1, 2011)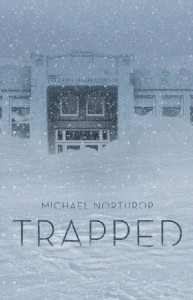 Who, me? Well, since you asked . . . My next YA novel is called Trapped, and it's about seven teens stranded in their high school during a weeklong blizzard. There's no heat and no electricity; the pipes freeze and the roof shudders. Do they all make it? I'm not saying, but I will say this: Seven isn't always a lucky number . . .

Thank you and Happy Smugglivus, Michael!
Now for the giveaway!
Giveaway details:
Michael is generously offering a giveaway: Winner's choice of either a paperback of Gentlemen or an ARC of Trapped (signed). The contest is open to EVERYBODY, ANYWHERE and will run till Saturday December 11 at 11:59pm (PST). All you have to do is leave a comment telling us which book you prefer to win. ONE entry per person, please! Duplicate and/or multiple entries will be disqualified. Good luck!