Hello and Happy Sunday everyone!
Football is back! Huzzah! But back to the topic at hand…
Giveaway Winners:
We have two lucky winners to announce! First up is our giveaway with Susan Holloway Scott. The lucky winner of The Countess and the King is…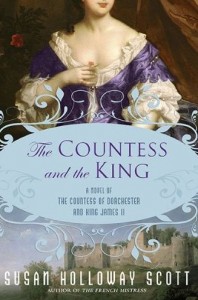 JenM (comment #43)
The winner of a copy of any one of Seanan McGuire's books is…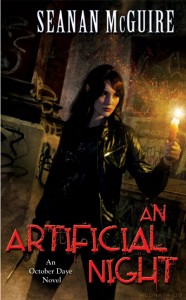 Scott (comment #46)
Congratulations to the winners! You know the drill. Send us an email (contact AT thebooksmugglers DOT com) with your mailing address, and we will get your prizes out to you as soon as possible. For the winner of the Seanan McGuire's giveaway, please make sure to include which book you want to receive in your email to us.
Green Eggs and Roald Dahl:
Monday, September 13th happens to be Roald Dahl day – it's the fifth annual celebration of the day, which also happens to be the late, beloved children's author's birthday! Here's the official skinny on the Fifth Annual Roald Dahl Day:
It is a celebration of the work, life and multi-faceted legacy of one of the world's best-loved storytellers. Things have a habit of growing in Roald Dahl stories – think of the Giant Peach, Violet Beauregarde or George's grandmother! – and Roald Dahl Day itself has swiftly grown from being one day to a full MONTH of celebrations.
For more information about the celebration and ways to join in the fun, check out the official website. (Anyone have a favorite Roald Dahl book? I was always partial to Matilda and The Witches, myself.)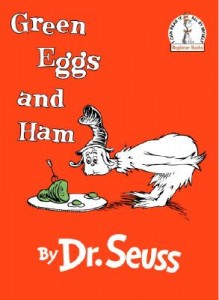 Also, this year marks the 50th Anniversary of the publication of Green Eggs and Ham by Dr. Seuss! To celebrate this milestone in Seussian style, Random House Children's Books is hosting a "HAM It Up" video contest – fans can submit videos acting out a scene from the book for a chance to win sweet prizes. You can read more and enter the contest at the official site.
Book Blogger Appreciation Week:
It's here! It's finally here! Today marks the beginning of the third annual Book Blogger Appreciation Week (or BBAW, for short). Book Blogger Appreciation is more than just some fun internet award-palooza – BBAW was started by Amy Riley of My Friend Amy in an effort to recognize the hard work and contribution of book bloggers to the promotion and preservation of a literate culture actively engaged in discussing books, authors, and a lifestyle of reading. This year, the theme is "A Treasure Chest of Infinite Books and Infinite Blogs."
Over the course of the week, ANYONE with a blog is invited to join in the festivities. Here's the official schedule:
Monday—First Treasure
We invite you to share with us about a great new book blog you've discovered since BBAW last year! If you are new to BBAW or book blogging, share with us the very first book blog you discovered. Tell us why this blog rocks your socks off and why you keep going back for more.

Tuesday—New Treasure—Interview Swap
Post the interview you did with your BBAW Interview Partner. If you didn't sign up in time, please email bookbloggerappreciationweekATgmailDOTcom because there is a waiting list.

Wednesday—Unexpected Treasure
We invite you to share with us a book or genre you tried due to the influence of another blogger. What made you cave in to try something new and what was the experience like?

Thursday—Forgotten Treasure
Sure we've all read about Freedom and Mockingjay but we likely have a book we wish would get more attention by book bloggers, whether it's a forgotten classic or under marketed contemporary fiction. This is your chance to tell the community why they should consider reading this book!

Friday—Future Treasures
We've been visiting each other and getting to know each other better…now is your chance to share what you enjoyed about BBAW and also what your blogging goals are for the next year!
We'll be posting our BBAW contributions all week long, and encourage everyone else to do the same!
This Week on The Book Smugglers:
In addition to our BBAW content each day, we will of course continue with our regularly scheduled programming. On Monday, we have paranormal/UF and chick-lit author Molly Harper over for a guest post about her newest release, And One Last Thing with a chance to win the book.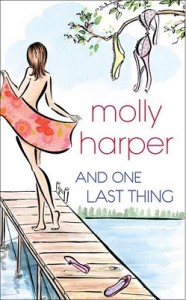 Tuesday, Ana reviews The Glass Maker's Daughter by V. Briceland…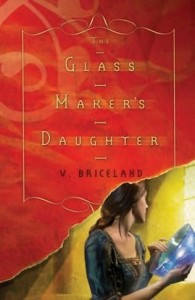 On Wednesday, Jeri Smith Ready is over for a guest post and giveaway to celebrate the UK release of her YA novel Shade.
And Thursday, we have a joint review of Booker prize shortlisted fiction title Room by Emma Donoghue.
Finally, we close out the week with Thea's review of Pariah by Bob Fingerman.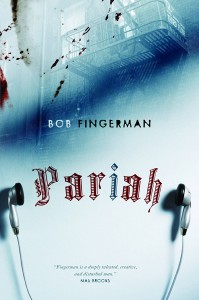 That's it for now, we hope you enjoy!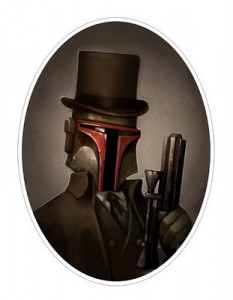 ~ Your Friendly Neighborhood Book Smugglers