Gosh, can't believe the first week of YAAM is already behind us! But the madness is far from over and this week, we get to read and review five books…..each.
This Week on the Book Smugglers
On Monday, Ana reviews Fantasy novel Dark Goddess by Sarwat Chadda and contemporary novel 8th Grade Super Zero by Olugbemisola Rhuday-Perkovich
On Tuesday, Thea reviews Early to Death, Early to Rise by Kim Harrison and Passing Strange by Dan Waters
On Wednesday, Ana reviews The Absolutely True Diary of a Part-Time Indian By Sherman Alexie followed by Thea's review of East by Edith Pattou
On Thursday, we post our joint review of Sisters Red by Jackson Pierce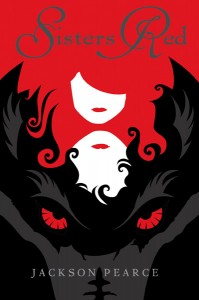 and on Friday, another joint of A Wish After Midnight by Zetta Elliot
Finally on Saturday, we invited Zetta Elliott for a guest post on diversity on YA.
So stay tuned 'cause we have a lot going on. AND if you would like to a part of this YA celebration here is your chance:
An Open Invitation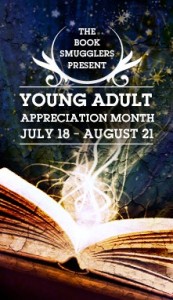 We did it last year and it went down really well so we are doing it again this time! Our YAAM is like a love letter, an ode to Young Adult literature and we would like to invite YOU to join in the fun as well!
On Sunday 15th of August, as part of our last week of YAAM, we cordially invite you to write a post about anything Young Adult. Anything counts: a review of an old favorite, a review of a new (or new to you) YA novel that you recently discovered, a post examining YA, or even a piece on why you DON'T read YA. Anything at all, as long as it is about YA.
You have about one month to prepare and you can comment on this post and/or email us (contact AT thebooksmugglers DOT com) if you have any questions or need suggestions.
Anyone with a blog can join. On August 15th we will post a Mr Linky post and you can add the link to your blog. Go on, you know you want to!
And this is it from us today! I saw this vintage poster over at Bookshelves of Doom and I thought it fit our YAAM so here it is: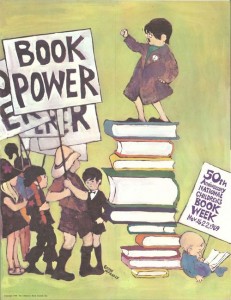 ~ Your Friendly Neighborhood Book Smugglers