Welcome to our second guest post (the first one, by Michael Grant on writing dystopian fiction is here) in the YAAM – 2010 edition. As part of our celebration of all things YA, we invited authors from different genres to write articles about the books and the genres they write.
We are proud to present today's guest: Zetta Elliott – writer, educator, activist and author of the excellent YA novel A Wish After Midnight.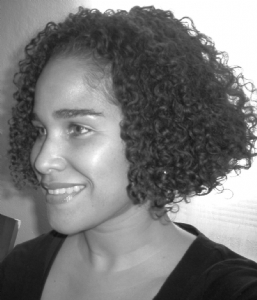 Please, give it up for Zetta!

Everything we experience in life prepares us for what's next. At least, that's what I like to believe. I grew up not being the favorite in my family, which means I got used to my big brother getting the largest slice of pie and I struggled mightily to escape my older sister's imposing shadow. Birth order may have something to do with the person I've become, but I like to believe that, ultimately, my childhood prepared me to recognize and reject "the myth of meritocracy." I learned early on that I would always have to work harder to be seen and heard; no matter my talents or achievements, to some I would always be invisible.
What better preparation for life as a black feminist writer?
When I was invited to write this guest post on diversity in YA lit, I immediately agreed because of the respect I have for Ana and Thea. Their comprehensive analysis and ongoing coverage of the endless whitewashing scandals impressed me, and I hoped I could write something original and important about racism in the industry. But the truth is, I'm not sure how much more I have to say about the lack of equity in children's publishing. I've tackled the subject in my open letter, on my Huffington Post blog, and in guest posts on other allies' blogs. I've addressed the issue on conference panels and during radio interviews, and earlier this month I was even on C-Span! I do worry about sounding like a broken record, and know that my increased visibility as a so-called "expert" on the subject has made me unpopular in certain circles. Popularity was never my goal, however, so I count that as no great loss. But I was troubled when I saw this comment on a blogger's review of AWAM: "I didn't know Zetta had written a book! I was very impressed with her at the Book Blogger Convention, so I'm very glad to see this review. Thanks for letting us know about it!"
Now, I *do* wear a number of different hats, but first and foremost I think of myself as a writer. And as a writer, it is my job to make sure that people know about my books! So clearly, in the midst of my campaign for greater diversity, I must have dropped the ball. When I sat down to compile a list of the publishing privileges enjoyed by most white authors, it never occurred to me to add, "You will probably not lose your focus (or identity) as an artist by advocating for equity in the publishing industry." Nor will you be "blacklisted" by agents and editors for trying to expose the myth of meritocracy. Nor will you experience "the weathering effect," stressors that can compromise the health of people of color who are forced to live in a racist society.
Can I blame my weekly migraines on racism in the publishing industry? Maybe not. And I can't definitively say that I'm being punished for openly critiquing the very white world of children's literature. I can say that I've been unable to find an agent, even when friends and would-be allies share with me the names of their reps. I can say that despite having one award-winning book, I've been unable to sell any of the 20 picture book manuscripts taking up space on my hard drive. Major review outlets took a pass on my YA novel, which I initially self-published after five years of rejection by small and large presses alike.
Some might argue that this is a problem of my own making—after all, lots of aspiring authors face years of rejection. Perhaps it isn't institutional racism but my "bad attitude" and lack of talent that's to blame. If I were twelve again, that logic might actually make sense to me.
Because when I was twelve, I didn't know that privilege is arbitrarily assigned and generally unearned. I thought there must be something I could do to win others' approval. Now, as I near forty (with a PhD and substantial publication record under my belt), I know that I can only be who I am—and who I am is good enough. Statistics published by the CCBC prove that black authors are marginalized within the industry; we write less than 2% of the 5000 books published for children in the US annually, yet African Americans make up 12% of the population. Do all but a handful of us have bad attitudes? Are the vast majority of us incapable of writing publishable stories? Or is the industry simply satisfied with maintaining the status quo it has worked so hard to create?
"Oh, no!" I hear some of you protest. "The industry's made up of well-meaning liberal types who wouldn't dream of deliberately excluding truly talented writers." And from another corner I hear an earnest editor insisting that she'd love to publish more writers of color, "but their manuscripts simply don't cross my desk!" Yet how many of those well-meaning editors attended our panel on diversity in YA at the recent Harlem Book Fair? A literary event in an historically black neighborhood might be a good place to meet aspiring black authors… And how many "liberal types" from the publishing industry will attend the upcoming black children's literature conference at NYU (A is for Anansi)? How many are willing to get behind a US Publishing Equalities Charter?
I would like to devote all of my time to my writing. I would love to escape to a room of my own and there remain oblivious to the inequality that keeps so many of us locked outside of the industry. But my hero, James Baldwin, insists such a fate isn't for me. "The point is to get your work done," he once wrote, "and your work is to change the world." So that's what I'm going to try to do—with the help of my friends, my peers, and any prospective allies who are willing to get on board. For someone like me, there's a price to be paid for criticizing the industry; I knew that when I first spoke out over a year ago, and I've (almost) accepted the likelihood that those 20 unpublished manuscripts will stay right where they are on my laptop's hard drive. Before writing this guest post I spent the better part of the day finalizing a book of poetry for children that I plan to self-publish. I won't win any awards by going that route, and I certainly won't become rich and famous. But I know now that I don't have to wait for the stamp of approval that the industry so stubbornly withholds. Reality TV has shown us just how much talent there is in the world. Very few artists are lucky enough to get past the official gatekeepers, but we still exist. And we know that we're good enough to compete—all we're asking for is a chance.
(Many thanks to my good friend, Shadra Strickland, for posting this video on Facebook. Comedian Dave Chappelle invokes "the elephant in the room," which is also the title of a recent online article on diversity in publishing by Elizabeth Bluemle.)
About the author: I'm a black feminist writer of poetry, plays, essays, novels, and stories for children. I was born and raised in Canada, but have lived in the US for over a dozen years. I currently live in my beloved Brooklyn. When I'm not writing, you're most likely to find me strolling through the botanic garden…

A huge thank you to Zetta!
Next Saturday in our YAAM series of Guest Posts: Sarah Rees Brennan on Why Read YA.