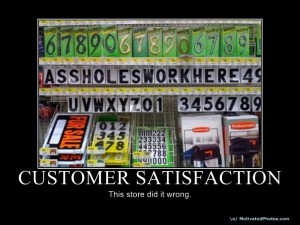 Howdy folks! We've been seeing a number of surveys and questionnaires pop up around the blogosphere – and we want to join in the self-improvement sentiment. We've put together a little survey about our site, and we are dying to hear YOUR answers and suggestions. After all, you awesome folks are the reason we do what we do, and we want to keep you happy! The survey is completely anonymous, and will only take a few minutes of your time. You can fill out as few or as many questions as you like – we are thrilled to hear from each and every one of you.
(If you have any problems with the embedded survey below, you can access the form online HERE)
Thanks, and here's to an awesome 2010!