Another week of Smugglivus has come and gone, and now we are down to our FINAL WEEK of the celebration! (Well, sort of…)
First, a few announcements.
Giveaway Winners:
Three of our giveaways have now closed, and we've got a bunch of very lucky winners to announce!
First up is the ARC giveaway courtesy of Little, Brown (US). The THREE lucky winners of all the ARCs (13 Treasures, Sisters Red, Ship Breaker, Guardian of the Dead, and Prophecy of the Sisters: Guardian of the Gate) are:
Aimee (Comment #65)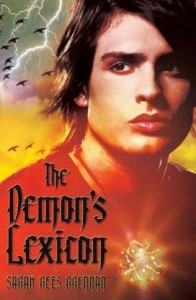 Next, we have the TWO winners of Sarah Rees Brennan's silver charm giveaway. And the lucky winners are:
Mandy (Comment #40)
Finally, we have the THREE winners of our Big Ol' Christmas Flash Giveaway! And the books go to…
Batch 1 (Christmas Theme):
Nicola O.
(Comment #18)
Batch 2 (Highlander/Warrior Books): Teresa W (Comment #38)
Batch 1 (Historical Romance): Barb in Minn. (Comment #40)
Congratulations to all the winners! You know the drill. Send us an email (contact AT thebooksmugglers DOT com) with your snail mail addresses, and we will get your goodies out to you as soon as possible.
Thanks so much again to all that participated, and if you didn't win, remember that our Adrian Phoenix giveaway (two sets of autographed copies of all the books in her Maker's Song series) are still up for grabs! So have at it!
This Week on Smugglivus:
Later on today, we continue full-steam ahead with guest bloggers Kristi, The Story Siren and Lenore of Presenting Lenore.
On Monday, our guest bloggers are Liz and Mark of My Favorite Books, Gav of NextRead, and Carolyn Crane of The Thrillionth Page.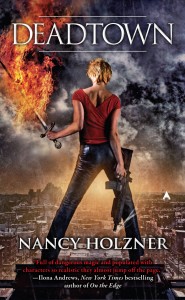 Tuesday, we have Amy of My Friend Amy and the wonderful Harry of Temple Library Reviews for guest bloggers. Later in the day, Thea will also review gritty, fun Urban Fantasy novel Deadtown by Nancy Holzner.
On Wednesday, we have Nancy Holzner over for an interview! Following that, we'll have Alert Nerd's Sarah and Jeff over for their guest blog posts, closing out the guest blogger portion of Smugglivus!
Which means Thursday gets really fun – because on New Year's Eve, we Book Smugglers finally give you our very own BEST OF 2009 Lists! Who will make the cut? We know you're holding your breath and counting the days until the grand reveal…
On Friday, we take a little break (celebrating New Year's, you know), and offer up another Big Ol' Flash Giveaway – The New Year's Edition.
Saturday, we give our Best of the Rest 2009 – favorite TV Shows, Movies and moments from the past year.
So make sure to stay tuned! This week is gonna be a doozy!
~ Your friendly neighborhood Book Smugglers