Welcome to Smugglivus – Day 30!
Throughout this month, we will have daily guests – authors and bloggers alike – looking back at their favorite reads of 2009, and looking forward to events and upcoming books in 2010.
Today's Guest: Jeff, another awesome Alert Nerd-ian. Jeff is a pretty cool dude who also runs his own solo blog, Jefferson Stolarship and writes about all sorts of things – comics, music, books, etc. We're thrilled to have him over for Smugglivus.
Ladies and gents, we give you Jeff!
********************
I was watching Up In The Air over the holiday weekend, and when George Clooney's character asked his audience to imagine fitting everything in their life into a backpack, the first thought I had was, "but what am I going to do with the books?" As a former bookstore employee (the Village Green in Edwardsville, Pennsylvania, where my chief duties included making coffee, flirting ineptly and trying to identify books based on the most Holmes-stumping clues I'd ever heard, up to and including, "it's red."), a bit of a packrat (the first book I ever received as a gift, The Hobbit, is still on the shelf in all its tattered and dog-eared glory), and a person who has always believed that a book worth reading is a book worth buying, I have a lot of books. I used to have a honest-to-goodness library room in my house, which had shelving on every wall that would allow it, wall-to-wall and full to bursting, and an easy chair tucked into a dormer where I could sit and read and pretend to be a heady intellectual.
Right now, all of those books are in storage. It's like losing an arm.
As a result of that phantom gnawing, 2009 was one of my most inconsistent years when it came to buying books and reading books. It was mostly, I think, the year I burst out of my shell, the comfort zone of masculine literary fiction, of Russo and DeLillo and the like, and all the myriad fantasy novels that I'd ensconced myself in over the years. In fact, 2009 is the year that I nearly burned myself out on fantasy literature.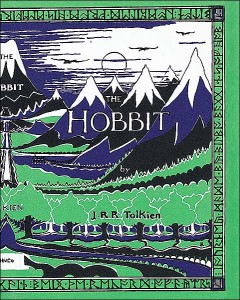 Like I said above, the first book that I received as a gift was The Hobbit, and I got it for Christmas when I was five. It took me awhile, but I read the thing unassisted and on subsequent Christmases the same cool aunt that gave me the first Tolkien book gave me the Lord of the Rings books and finally, at the ripe age of nine, The Silmarillion, which was the most fascinating book I had ever read in my life. It was a textbook about a made-up world. It had an elven glossary – a glossary! As much as the previous books got me interested in fantasy, it was The Silmarillion that took the budding little structuralist in me and got him addicted. What can I say? I've always been a sucker for meta, behind-the-curtain stuff.
For twenty-five years, I was addicted to swords and wizards and quests. I even wrote a lengthy Comparative Lit paper on the portrayal of the wizard in different cultures, one that included block quotes from Shakespeare and Margaret Weis and Tracy Hickman and Terry Pratchett and Joseph Campbell and, like, twenty other authors of varying degrees of critical acclaim and academic relevance. College, incidentally, was when I really started to get off the rails because I started reading any and every appealing-looking bit of mass-market chaff in order to counterbalance the pretentious, literary fiction that I had to read for school. I read about a book a week, sometimes more. But familiarity breeds contempt. And on top of that, too many of the authors I followed had either just wrapped a series of were falling victim to interminable delays and the filler I found myself devouring in their stead was rarely as nourishing. There are, I realized, just far too many people who cannot wait to write the Dark Elf trilogy with their own Mary Sue.
With that realization, I embarked on two sweeping literature tangents: I started reading more science fiction and I started reading 'chick lit' (with a dash of YA thrown in thanks to a ton of great recommendations from Ana and Thea).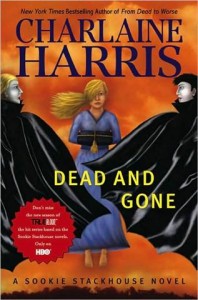 That's right: I started reading chick lit. Not bodice-ripping romance (though I keep secretly hoping that Ana and Thea will dare me to do so), but the Charlaine Harris, Sophie Kinsella, Helen Fielding stuff that I'm supposed to be gender-allergic to. After being told that my own writing has chick-litty qualities, I was too curious not to dive into that pool, no matter how much I didn't enjoy the Sex and the City movie. "It's a safe bet," I blogged after reading one, "that this heady blend of onanism/introspection and melodrama is up my alley, since I spend a good deal of my own personal time wallowing in my own onanistic, introspective melodrama."
I was being a bit snarky, but here's the thing – I ended up loving most of it. Except for the ones that weren't very good, which I dismissed as being not very good and not as endemic of some lack of worth in the genre. And I realized that regardless of genre, it's still about telling the same basic stories. Self-discovery, love, coping with loss, struggling with the dissatisfying mundanity of day-to-day life – that's what's universal in fiction, irregardless of incantations and orc decapitations.
My goal for 2010? More horror. Again with the decapitations, right? I browse the shelves at Borders and B&N, but have yet to find something that moves my needle that way that Heart Shaped Box or Demon Theory did. I'm really looking forward to Slights, but we aren't seeing that in the US until April 2010 (at least I only have to wait until February for Joe Hill's Horns). I've always been a horror buff, but I feel like some really good material goes unseen because it isn't King or Koontz. So, I guess I'm asking this august and discerning group of bibliophiles for some recommendations in that regard. What should I put on my TBR list for the new year?
Thanks to Ana and Thea for inviting me over to ramble on for a bit.
Have a very merry Smugglivus, one and all.
********************
Thanks Jeff, and a Merry Smugglivus to you too!
Next on Smugglivus: Author Nancy Holzner sits down for a Chat with us!