Welcome to Smugglivus 2009 – Day 15!
Throughout this month, we will have daily guests – authors and bloggers alike – looking back at their favorite reads of 2009, and looking forward to events and upcoming books in 2010.
Today's Guest: Ilona Andrews (actually a team of two people, Ilona and her husband Gordon) bestselling UF writer, author of the Kate Daniels and The Edge series. The Kate Daniels series is going strong with three books published (the first two, Magic Bites and Magic Burns have been reviewed here) and is one of Thea's favourite series.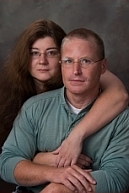 Recent Work: The third book in the Kate Daniels series, Magic Strikes (reviewed here) and the first in The Edge series, On The Edge (reviewed here) .
Please give it up for Ilona and her top reads of the year:
*********
My favorite reads for this year:
ELEGY BEACH by Steven Boyett.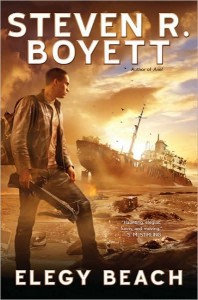 It's a magic book, the kind of book that makes you want to be in it, to live in the world and have its characters as your friends. Set in California, post-magic- Apocalypse, it's a story of murder and magic, nostalgia for what was lost and excitement for what is yet to become. A completely unique urban fantasy.
DEADTOWN by Nancy Holzner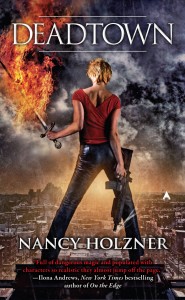 This book doesn't technically come out until 12/29 but I got to read it early and it kind of blew me away. Nancy's characterization is stunning. I'm very attracted to books that feature a magical setting but have realistic human protagonists, and this one delivered for me.
DARKLY DREAMING DEXTER by Jeff Lindsay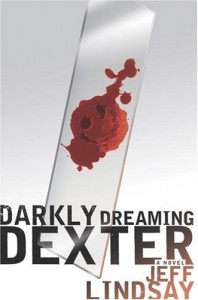 Okay so technically this one was published some time ago but I got a 2009 reprint of it. The prose is so sharp. Just on the technical level alone, the level of craftsmanship in the book is amazing. And the subject matter – a serial killer vigilante – is extremely interesting.
NORTHLANDERS Vol 1: Sven the Returned by Brian Wood and David Gianfelice
This graphic novel is gory, bloody,awesome, and does Vikings right. It's rare, especially in comic format, to get a viking hero that goes beyond "Rawr, Odin, muscles, wimmens, plunder!" mindset, but Wood's characters have depth. It's a grim story showcased by subtle art reminiscent of Fables.
TEMPT ME AT TWILIGHT by Lisa Kleypas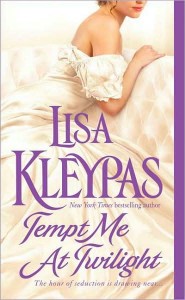 I picked this up on a whim and thought it was adorable.
WHAT TO EXPECT IN 2010
We have the fourth Kate Daniels coming out, titled MAGIC BLEEDS. It should be available end of May. The second volume in EDGE series, titled BAYOU MOON, is tentatively scheduled for October.
*******
Thanks, Ilona!
Next on Smugglivus: Carrie Ryan and Diana Peterfreund