Welcome to Smugglivus 2009 – Day 17!
Throughout this month, we will have daily guests – authors and bloggers alike – looking back at their favorite reads of 2009, and looking forward to events and upcoming books in 2010.
Today's Guest: Brandon Sanderson, fantasy author. Brandon is the author of Elantris, The Mistborn trilogy (a series both Ana and Thea read this year and LOVED) amongst others. He is also the writer selected to complete the epic Wheel of Time fantasy series by the late Robert Jordan.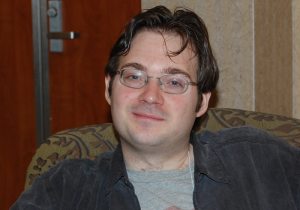 Recent Work: Warbreaker (which we have both read and loved as well) and The Gathering Storm, the first of the final three volumes in the Wheel of Time series.
Brandon was kind enough to emerge from the depths of the Deadline Cave to briefly write about his top reads of 2009 and what to expect from him in 2010!
**********
The year 2009 was an exciting one for me, between Warbreaker and The Gathering Storm, but I did manage to get some reading done! (during plane rides on a four-week author tour)
The books I read and liked in 2009 weren't all released in 2009. But here's my list..
Storm Front: Dresden Files Book One.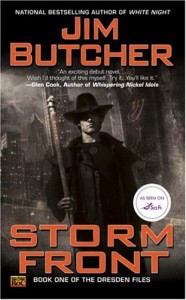 I find that most who try to do a hardboiled style fantasy novel either lay the dialect on way too thick or end up having a grossly unsympathetic protagonist. Not so here; Jim Butcher's debut is exactly what I wanted. A fast-moving film-noir style fantasy with an excellent voice and character.
The Tipping Point:
I like peeking into the world of marketing since what I do is, at the distant end, a retail business. This was a fun book, with interesting concepts, that (like many of its kind) tried a little too hard to state its points without mentioning any potential problems. Well worth a read, though.
Watchmen: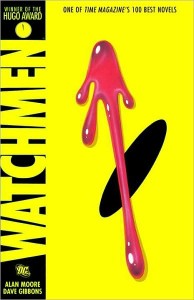 I read this because of the hype around the movie. Everyone had been telling me it was a great story. I couldn't have imagined how much of an understatement that was. Pure genius. Wow.
The Uglies: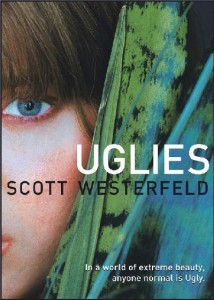 I liked it. It's hard to find a new take on the dystopian novel that feels fresh, and this seemed to get the blend of familiar and original down. Nice job, Scott.
Servant of a Dark God: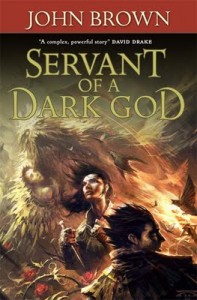 An epic fantasy from Tor that I read in manuscript form and enjoyed. Not your average take on the mythology. It starts off looking cliché, and you think it's yet another generic epic fantasy, then about chapter six or seven it punches you in the face and runs away cackling, and you realize you've been reading a dark, GRRM-style heroic epic instead.
For me, 2010 promises to be just as jam-packed with Towers of Midnight (Wheel of Time Book 13)! But also, The Way of Kings, the first volume of a new ten-volume epic fantasy series that involves a huge cast of characters, an unusual take on a magic system and, of course, several other twists as well. This is a project close to my heart and many years in the making, so I'm looking forward to introducing readers to it!
**********
Thanks, Brandon!