Welcome to Smugglivus 2009 – Day 8!
Throughout this month, we will have daily guests – authors and bloggers alike – looking back at their favorite reads of 2009, and looking forward to events and upcoming books in 2010.
Today's Guest: NY Times bestselling author Nalini Singh, PNR writer of two ongoing series': the Psy/Changeling and the Guild Hunter books. Both have a great balance of world building and romance, making them two of Ana's all time favourite series'.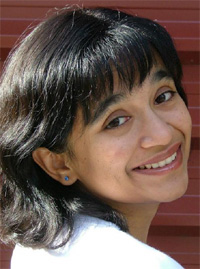 Recent Work: Nalini published a whopping 3 books in 2009: 2 in her Psy/Changeling series: Branded by Fire (reviewed here by Ana) and Blaze of Memory (reviewed here by Ana) and the first one of her Guild Hunter series, Angels' Blood (reviewed here by Ana and Thea). You can read Nalini's Inspirations and Influences article here as well as an exclusive interview with Elena, the main character of Angels' Blood, here.
Ladies and gents, we give you Nalini Singh and her favourite reads of 2009:
********************
Smugglivus
I've always read widely across the genres, and within the sub-genres of romance, but as I look back on my reading this year, I'm realizing I've read particularly eclectically in 2009. However, I still crave a strong romantic or emotional thread, so all my top reads have had that in common.
One of my new "discoveries" this year was author Brian Freeman. He writes dark and twisty thrillers, the kind that make you gasp and check the windows. The thriller/mystery storylines of his books are fantastic of course, but I also enjoy the very human aspect of the series in terms of the relationships around the main character, Lieutenant Jonathan Stride – both romantic and not.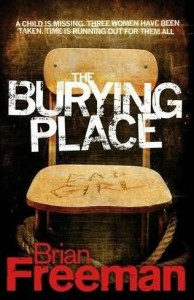 I also went on a bit of a historical mystery binge earlier this year. Of all the books I read, one that sticks out is Mistress of the Art of Death by Ariana Franklin. A medieval pathologist? Who woulda thought? I'm hooked. And there's a romance of sorts – though you wouldn't know it to start with.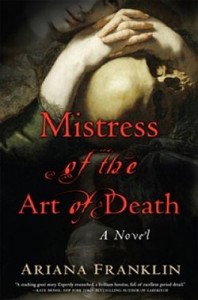 Another author I discovered this year was Julie James. Sexy, funny contemporaries. It's a hard combination to get exactly right, but Julie James does for me. I'm very much looking forward to her next release.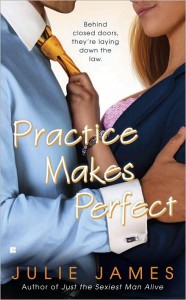 I also read Patricia Gaffney's wonderful Wild at Heart for the first time in 2009. I loved both characters, but the hero made the book for me. And talking of memorable heroes, how can I forget The Madness of Lord Ian MacKenzie by Jennifer Ashley?! I'm really excited to see what Jennifer does with the next book in this series.
Another historical novel I adored is Lord of Scoundrels by Loretta Chase, which someone *coughAnacough* ordered me to read. Then I read Stephanie Laurens' The Untamed Bride and Mastered By Love and fell in love with her writing all over again.
All these novels made me remember how much I used to love historicals—which made me go on a historical reading spree, and gobble up the first three books of Lisa Kleypas's (fantastic) Hathaway series.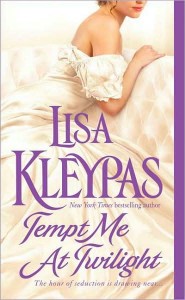 YA is a genre that's really exploded, and I've enjoyed seeing the wonderful array of stories coming out. The Adoration of Jenna Fox by Mary E. Pearson, is one that continues to make me think. Part sf, but family drama, it caught me from the evocative title, and kept hold of me throughout.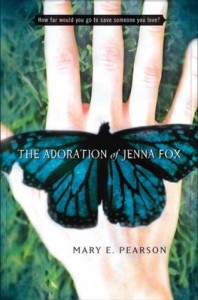 I also read Jane Austen's Persuasion this year, after realizing that I'd never read it. *gasp* I adored it. It is, in my view, her most romantic novel—"You pierce my soul."—what an amazing line!
At one stage, I did a bit of rereading, and one of the books I reread was Nerina Hilliard's The Time is Short, a Mills & Boon romance from the 1970's. I was scared it wouldn't be as good as I remembered, but it was, oh it was! I've managed to get my hands on another one of Ms. Hilliard's books and I'm hoarding it to savor at a later date.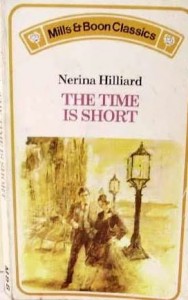 Then there are my perennial favorites – Jayne Castle/JAK, Patricia Briggs, JD Robb/Nora Roberts, Anne Bishop. They all delivered fabulous reads once again this year. I'm already hanging out for their next books.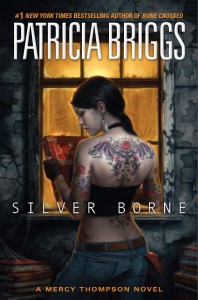 Other books I can't wait to read include Meljean Brook's new steampunk, as well as the continuation of her Guardians series; Ilona Andrews' next Kate book, and the next book in her Edge series (loved the first one!); Lora Leigh's Lion's Heat; Stephanie Laurens' The Elusive Bride, the next book in Maya Banks' "Sweet" series, and the next entry in Kay Hooper's fantastic Bishop/Special Crimes Unit series. Oh and the next book in Kristine Kathryn Rusch's Retrieval Artist series.
And…um, wow, maybe I should stop now (even though I know I've forgotten someone!), and move on to the part of his post where I share what I'm working on at the moment.
Currently, I'm writing Indigo's book, part of the Psy/Changeling series. Indigo has been a strong, and somewhat mysterious character throughout the series—now, I'm finally learning about the woman behind the lieutenant, and you know what? She's awesome. I would love to have Indigo for a friend. And her hero…I adore him. Adore. There is a deeply romantic sense about this book, along with a sense of pack, of family—we'll be spending lots of time with the SnowDancer wolves.
As for releases – I have Archangel's Kiss in February, the second book in my Guild Hunter series. This was a different book for me to write, because it features the same couple from Angels' Blood. I just didn't think their story was finished – there is so much to explore with these two.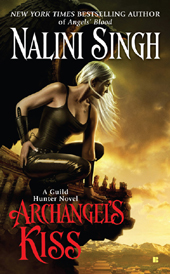 Then, in July, I have Bonds of Justice, part of the Psy/Changeling series. This book features a human cop and a Psy with a most unusual talent. Max is a great, great hero, and Sophia is a heroine unlike any other. I hope you enjoy their story.
I also have a novella, "Whisper of Sin" in the Burning Up anthology in August. This novella is technically a prequel but stands alone. It's set a little way back in DarkRiver's past, and features a hero who is completely, utterly wicked in the sexiest way…and determined to tease the smart, practical heroine into all sorts of sin.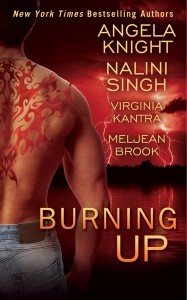 Indigo's book should also release next year, but I haven't got a release date for that yet.
Getting back to the books I've read this year, I've just noticed how many series I've listed. I guess again, it's the emotion in the continuing relationships that keep pulling me back. What about you? Do you love series'? Which are your favorites, and why do you love them?
********************
Thanks Nalini!
And Now For The Giveaway:
Leave a comment answering Nalini's question above about series' (do you read them? Do you love them? Why or why not?) for a chance to win a copy of Angel's Blood and Blaze of Memory, generously offered by the author.
The contest is open to EVERYONE and will run until Saturday, December 12 at 11:59pm (PST). ONE entry per person, please! Duplicate and/or multiple entries will be disqualified. Good Luck!