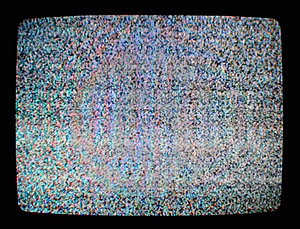 There is nothing wrong with your computer. Do not attempt to adjust the picture.
We interrupt this transmission of Halloween related material to bring you some very important announcements…
We have some giveaway news! Our three running contests have now come to a close, and we have quite a few lucky winners to announce.
Cirque du Freak: The Vampire's Assistant Giveaway:
We have TWO lucky winners, whom each will take home a Cirque du Freak book Set (Includes all THREE original Cirque du Freak titles in one book) and a Cirque du Freak: The Vampire's Assistant Locker Mirror.
And the winners are:
Courtney (Comment #41)
Amanda (Comment #45)
Fantasy Firsts Giveaway:
We have THREE winners to announce! Each winner will be taking home a copy of both Mistborn: The Final Empire by Brandon Sanderson and The Eye of the World by Robert Jordan.
And the winners are:
Ashley (Comment #12)
Emma (Comment #44)
Heart's Blood Giveaway:
And finally, we have ONE lucky winner of Juliet Marillier's much anticipated new novel, Heart's Blood!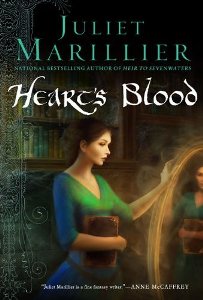 And the winner is:
Jessiekay (Comment #83)
CONGRATULATIONS TO ALL! Now, winners, hurry on up and send us an email (contact AT thebooksmugglers DOT com) with your snail mail addresses, so we can get your goodies out to you as soon as possible!
Thanks again to everyone that entered – and if you didn't win, don't fret. We have plenty more giveaway goodies coming your way.
Transmission completed. We now return to our regularly scheduled programming…