Hola!!! Good Sunday to all!
We kick off week three of our Young Adult Appreciation Month with an announcement. We realised that we had way more YA books that we really, really wanted to read so we decided to add one bonus week to the event. The ever awesome Kmont promptly offered to update our banner and voila: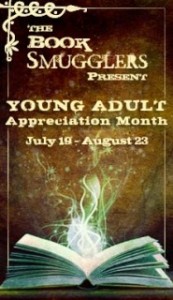 Young Adult Appreciation Month: July 19 – August 23.
Now, let's get down to business.
Giveaway Winners:
The winner of the signed copy of the anthology The Eternal Kiss is: Courtney (comment number 57)
The winner of Eyes Like Stars by Lisa Mantchev is: Virginia Hendricks

This Week on the Book Smugglers:
Monday – Lenore, from the YA blog Presenting Lenore guest blogs with us about reading and blogging about Young Adult novels.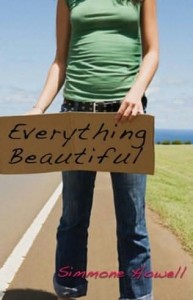 Later, Ana reviews Everything Beautiful by Australian author Simmone Howell.
Tuesday – Thea reviews the Bayern Books by Shannon Hale: The Goose Girl, Enna Burning, and River Secrets…
…and Ana reviews Furnace: Lockdown by Alexander Gordon Smith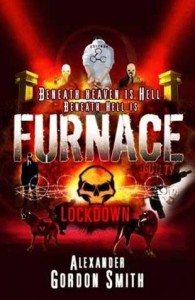 Wednesday – Ana reviews Intertwined by Gena Showalter…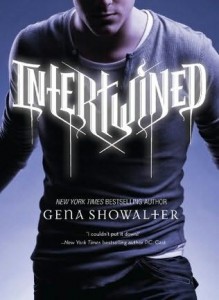 …and Thea reviews Zombie Blondes by Brian James.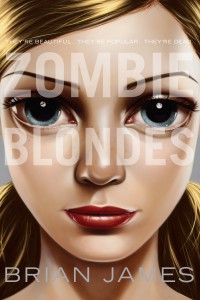 Thursday – is our "WHY HAVEN'T I READ THESE BOOKS?!" Day, in which we read and review books that for some bizarre reason or another, we haven't picked up. Thea reviews the Uglies Trilogy by Scott Westerfeld (Uglies, Pretties, Specials and maybe Extras too)…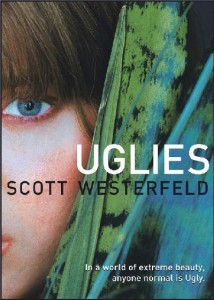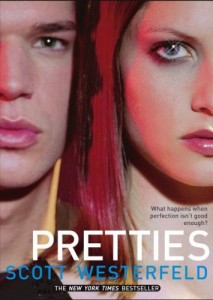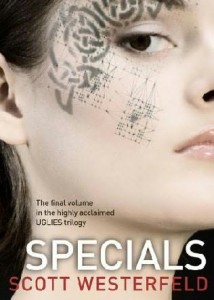 …and Ana reviews Monster by Christopher Pike (her very first Pike book, and one of Thea's favorites).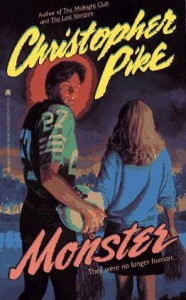 Friday – It is "Apocalypse Day"!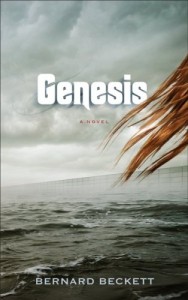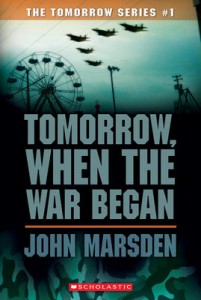 And Thea (in heaven with dreary apocalypse/post-apocalypse/dystopian novels) will be reviewing Genesis by Bernard Beckett, Tomorrow, When The War Began by John Marsden (one of her favorites from childhood) and Exodus by Julie Bertagna. This is a segue into our "Dystopia Day" the following week! (And don't worry folks, we'll cover the classics – Obernewtyn, The Giver, etc…)
Saturday – Matt, the Teen Librarian guest blogs about One Day in the Life of a Teen Librarian.
On our YA Radar of books with pretty covers and intriguing blurbs:
For Nora Grey, romance was not part of the plan. She's never been particularly attracted to the boys at her school, no matter how much her best friend, Vee, pushes them at her. Not until Patch came along.

With his easy smile and eyes that seem to see inside her, Nora is drawn to him against her better judgment.

But after a series of terrifying encounters, Nora's not sure who to trust. Patch seems to be everywhere she is, and to know more about her than her closest friends. She can't decide whether she should fall into his arms or run and hide. And when she tries to seek some answers, she finds herself near a truth that is way more unsettling than anything Patch makes her feel.

For Nora is right in the middle of an ancient battle between the immortal and those that have fallen – and, when it comes to choosing sides, the wrong choice will cost her life.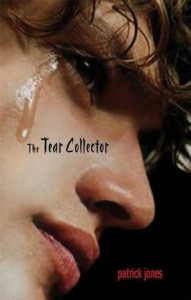 Fans of urban fantasy should prepare for a new kind of vampire–one that feeds off of tears instead of blood. Descended from an ancient line of creatures that gain their energy from human tears, Cassandra Gray depends on human sorrow to live. Only Cass has grown tired of living this life and wants to live like a human, especially now that she's met someone worth fighting for.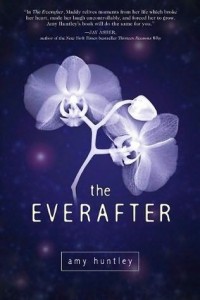 Madison Stanton doesn't know where she is or how she got there. But she does know this — she is dead. And alone in a vast, dark space. The only company Maddy has in this place are luminescent objects that turn out to be all the things she lost while she was alive. And soon she discovers that, with these artifacts, she can reexperience — and even change — moments from her life.

Her first kiss.

A trip to Disney World.

Her sister's wedding.

A disastrous sleepover.

In reliving these moments, Maddy learns illuminating and frightening truths about her life — and death
And that's it from us today, hope you enjoy week 3 of our YA Month! See you around!
~ Your Friendly Neighborhood Book Smugglers