So, summer is just about over (though at 90-plus degree weather here in LA, it sure as crap doesn't feel like it). It's always a little sad, but hey! We've got some sweet movies and fall tv shows on the horizon. Today we take a look at a few movies that we Book Smugglers are looking forward to…
Movies, Movies, Movies!
(For the months of September and October)
GAMER
Release Date: September 4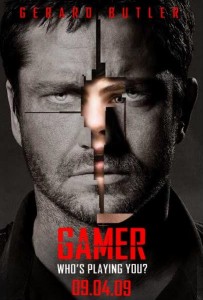 Gamer is basically The Running Man rebooted – in a future dystopian world, people compete in grandiose online gaming settings – but it's all real. Players control human avatars (who are condemned prisoners, of course) who fight to the death.
Substitute this: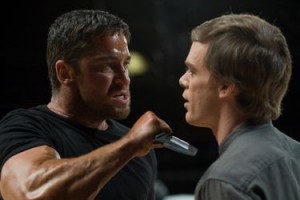 for this: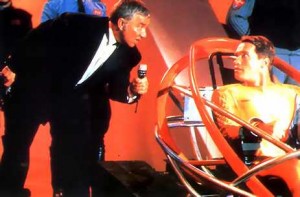 It doesn't look particularly good or groundbreaking…but it's got MICHAEL C. HALL in it. I mean, he's freaking Dexter! Of course I'm watching it. (Plus, Gerard Butler and Alison Lohman aren't too shabby either)
CARRIERS
Release Date: September 4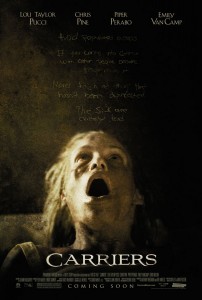 This film has been in release purgatory for a while, but riding on the coattails of Chris Pine's success as a fabulous Kirk in the Star Trek reboot has given Carriers the boost to make it to theaters. Hopefully. A viral outbreak is seizing the country, and four young friends are driving away for salvation, before they can be infected. Tough decisions and other shenanigans ensue.
I've had a huge crush on Chris Pine since Star Trek so, it's a safe bet that I'll be watching this one in theaters.
9
Release Date: September 11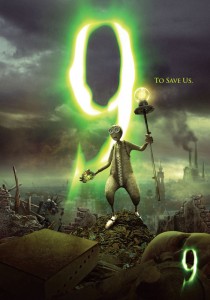 Ahhh, 9. Finally! A Tim Burton animated feature about the ruins of our world after The Great Machine has turned all humanity's mechanized inventions against it, and nine loyal stitchpunk creatures must safeguard the future. I think the preview speaks for itself. It's steampunk meets post-apocalypse. What's not to love!? (Plus, the nine are so damn cute. They're like the sack guys in Little Big Planet)
Jennifer's Body
Release Date: September 18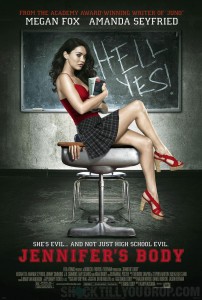 Yes, I know it's the horrid, vapid, acting-challenged, 'If-I-Ever-Saw-You-On-The-Street-I'd-Sucker-Punch-You-In-Your-Stupid-Mouth' Megan Fox. But, it's Megan Fox basically playing herself, and it's also the excellent Amanda Seyfried (aka the chick from Mama Mia and Mean Girls). AND it's a screenplay written by Juno mastermind, Diablo Cody. For that alone, it deserves a watch.
Surrogates
Release Date: September 25
Bruce Willis' ridiculous surrogate hair aside, I can't help but be suckered in to watching these scifi dystopian films. In a future where people live vicariously through their robotic surrogates, someone begins killing the humans that are plugged in. A little bit Matrix, a little bit Neuromancer and Skinned, this looks like a fun movie watch. (I'm ignoring the inherent silliness in creating robot bodies for people who are alive and plugged into what could be described as a cyberpunky virtual reality simulator. Why would they need physical bodies at all? So long as they are plugged in, they can interact with others who are plugged in and do even more that their automaton counterparts. But…whatever.)
Pandorum
Release Date: September 25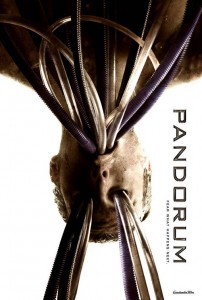 I freaking LOVE this poster. It's a fall for scifi/dystopian/cyberpunk, isn't it? Pandorum (from the folks behind Resident Evil) stars the seriously underrated, sick character actor Ben Foster (remember him from teenybopper film Get Over It – yeah, with SISQO? How he's grown! 3:10 to Yuma is a far cry from those days)
and Dennis Quaid (who seems to be in EVERYTHING these days. You can't get away from him. G.I. Joe, Pandorum, Legion…even on freaking HBO, The Express is always on and BOOM! There's Dennis Quaid again). In an homage to one of my favorite films, Event Horizon, Pandorum is a film about two astronauts that wake up in a space ship without any memory of who they are or what they are doing…and they aren't alone. The trailer looks awesome.
Zombieland
Release Date: October 9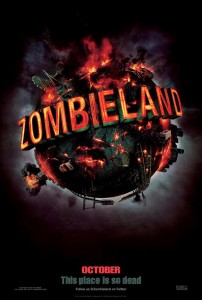 YES. YES. YES! Is it October yet? Zombie decimation with a touch of irreverent Woody Harrelson humor? A few survivors are making their way through the zombie apocalypse and decide to stop in an amusement park because they think it will be safe *giggles incessantly* Because THAT is a great plan. I cannot wait. (Bonus: Bill Murray makes a cameo. As a freaking ZOMBIE. YES!)
The Road
Release Date: October16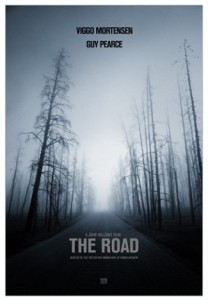 Cormac McCarthy's dreary and incredibly bleak Pulitzer Prize winning novel about the end of the world and a father and son that make their way across the country for safety is in movie form, starring Viggo Mortensen and Charlize Theron. Given the Academy's massive hardon for Mr. McCarthy, Mr. Mortensen and Ms. Theron, I'm pretty sure this film has OSCAR written all over it. (Guy Pierce is in it too…which can only mean good things)
Where the Wild Things Are
Release Date: October 16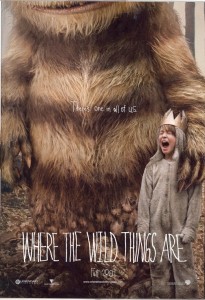 First, how about the soundtrack!? The film is completely scored by Carter Burwell and Karen O of the Yeah Yeah Yeahs, and with songs by Arcade Fire. And this is Spike Jonze doing his thing – taking a ten-lined beloved children's book, and turning into what looks like a beautiful full length film. I cannot wait. I get goosebumps and teary-eyed with that trailer.
Cirque du Freak: The Vampire's Assistant
Release Date: October 23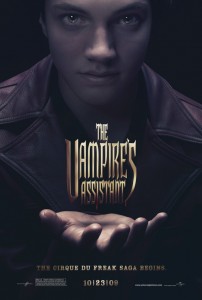 Based on the young adult novels Cirque du Freak: The Saga of Darren Sahn, a teenage boy unknowingly breaks an ancient truce between vampire clans, and must fulfill his destiny. Starring the likes of John C. Reilly and Salma Hayek, this could be a gooder. (And Salma Hayek is a Lady with a Beard. Yes, you read that correctly!)
Ong Bak 2
Release Date: October 23 – in LA and NY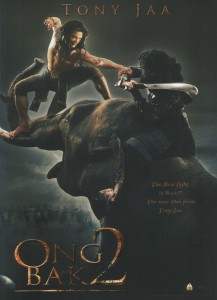 OMG. OMG. SQUEEEEEEE!!!!!!!!!! If you haven't seen the magical wonder that is Tony Jaa in Ong Bak, you are missing a vital part of your life and you don't even know it. One of the finest martial arts films to come out in years, Ong Bak gives Muay Thai its much deserved respect. I cannot freaking wait for the sequel.
And while you're out there renting Ong Bak, make sure to pick up The Protector (which is basically Ong Bak with elephants) and then get Chocolate while you're at it. Starring a little girl who can kickass just as hard as the boys in the biz, it's a wonderful homage to not only Tony Jaa, but to Bruce Lee, Jackie Chan, etc. The story is awful. The fighting is wonderful.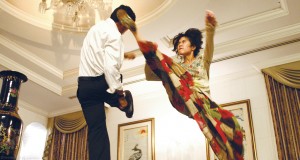 Antichrist
Release Date: October 23 – in LA/NY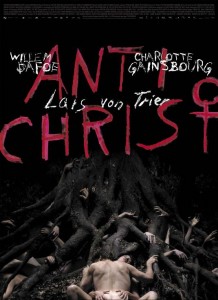 There's a shitstorm of controversy around this film – after the death of their child, a distraught couple heads to the woods…but then bad, scary things happen. Directed by controversial Lars von Trier, Antichrist garnered a harsh response after its showing at Cannes this year for its sexual violence and misogyny. Roger Ebert says:
[…]It's important to note that "Antichrist" is not a bad film. It is a powerfully-made film that contains material many audiences will find repulsive or unbearable. The performances by Willem Dafoe and Charlotte Gainsbourg are heroic and fearless. Von Trier's visual command is striking. The use of music is evocative; no score, but operatic and liturgical arias. And if you can think beyond what he shows to what he implies, its depth are frightening.
I cannot resist.
And those are our top flicks! What movies are you looking forward to?