It's been a while since we've had one of these! But in honor of Harry Potter and the Half-Blood Prince and our upcoming Young Adult Appreciation Month, we thought it would be a good time to spark the tradition once more. (And yes, we will definitely try to have our joint review of HP6 tonight/early tomorrow!)
For this week's ponderings:
Which Harry Potter Book (and/or Movie) is Your Favorite?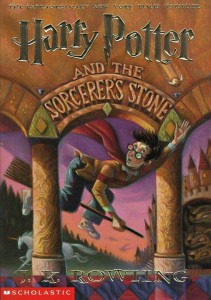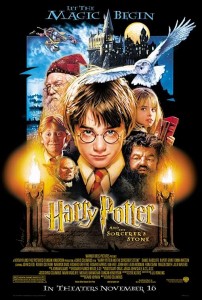 Harry Potter and The Sorcerer's Stone (UK: Harry Potter and the Philosopher's Stone)
Why we love this book: It introduces us to the wonders of the Harry Potter world! Flying Brooms! Hogwarts! Quidditch! Hedwig! Professor Dumbledore! Hagrid! Ron and Hermione! Words like Muggles! He Who Shall Not Be Named! Not to mention this ridiculously cute, poor orphan living under the stairs who gets the chance to become something else. Awesome.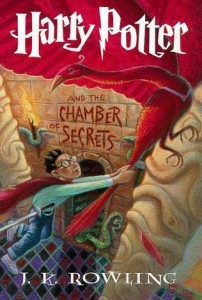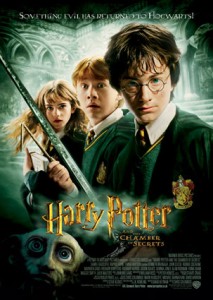 Harry Potter and The Chamber of Secrets
Why we love this book: More Hogwarts! The Whomping Willow. Professor Gildroy Lockhart. Polyjuice potion. Dobby!!!!! Moaning Myrtle. Aragog (shudder). The Basilisk (more shuddering). Tom Marvolo Riddle – aka I am Lord Voldermot! Ginny (aww) and Fawkes (aww).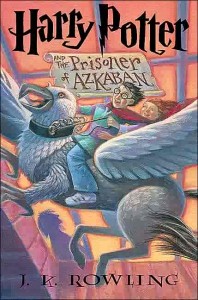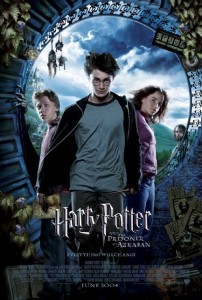 Harry Potter and The Prisoner of Azkaban
Why we love this book: Two simple names: Sirius Black and Remus Lupin. We don't need to say anything else except perhaps that Time Travel kicks ass, as do hippogriffs. And Dementors are scary. And the Maurader's Map is cool too. And Hermoine is so totally awesome in this book.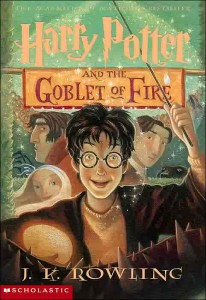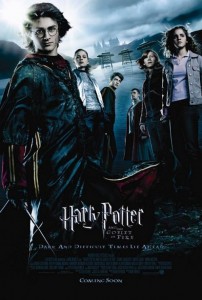 Harry Potter and The Goblet of Fire
Why we love this book: Hello, Quidditch World Cup! Cedric Diggory. Jealous Ron. Professor (not)Moody. Avada Kedavra in action (sob). The Death Eaters! The Triwizard Tournament. The return of the Dark Lord.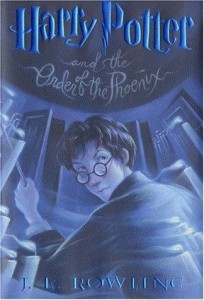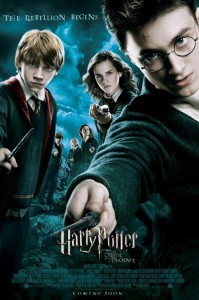 Harry Potter and the Order of the Phoenix
Why we love this book: Luna Lovegood. The Order of the Phoenix (part deux). Dumbledore's Army. Belatrix Lestrange. Tonks. Dolores Umbrige. Fred and George at their very, very best.
And of course, the last scene in the Department of Mysteries and dear Sirius Black.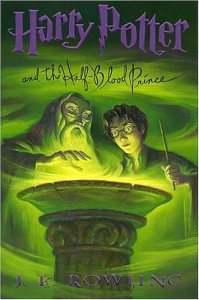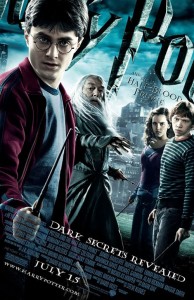 Harry Potter and The Half-Blood Prince
Why we love this book: The Unbreakable Vow. Snape. Snape. SNAPE! Ginny and Harry. The Horcruxes. Young creepy Tom Riddle. Dumbledore. Apparating. Zombies. SNAPE.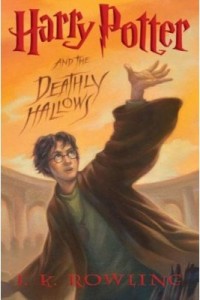 Harry Potter and the Deathly Hallows
Why we love this book: Because it is the last book and it wraps everything up and because we cried like babies (Ana: Well, I did) (Thea: I did too, come on. DOBBY! KREATURE! The Weasleys! GUH!) at the finality and grimness of it all. Because of Snape. Because good can triumph over evil. Because of Ron and Hermione and Harry and Ginny. Because Mrs. Weasley kicks ass. Because things never would have been the same without House Elves…and because of the final horcrux.