Recently, author Diana Peterfreund had a post over at her blog, discussing books that seem to have gone for whatever reason unnoticed by blogland, or have slipped under the radar of readers. There were some fabulous reading suggestions that came up in the comments (inspiring me to finally buy The Thief by Megan Whalen Turner), and then Angie of Angieville came along with her own list…so, hey, I decided to join in.
Here's my list:
1. Mara, Daughter of the Nile by Eloise Jarvis McGraw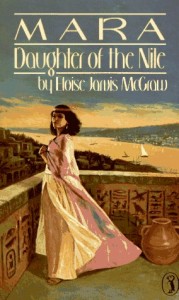 This is and will always be one of my most cherished books (last year, I Dared Ana to read it and she loved it too!). I read it for the first time in sixth grade, and upon finishing it turned right back to the beginning to read it again. It's a beautifully written historical fiction, following a slave girl named Mara who plays a spy for both sides of a torn Egypt. Technically it is Young Adult, but has undeniable crossover appeal. Mara has everything – a sweeping historical landscape, powerful characters, intrigue, and of course, romance. Every copy I have lent out of this book never makes it back to me…which is sayin' something. I can't for the life of me understand why more people haven't read this book and are singing its praises.
2. Chronicles of Chaos series by John C. Wright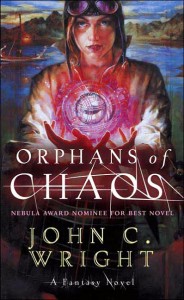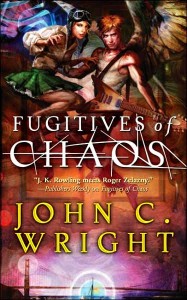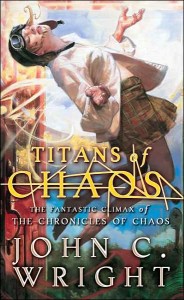 I've posted about this trilogy before, but I think these books warrant another mention. Four orphans live in a special boarding school in England…but they aren't really orphans. Or children at all, really. When they start to discover their own singular talents, they realize their world isn't exactly what they've been taught it is. Mythology, physics, geometry, and magic are rolled into one sexy (yes, sexy – math is sexy!) package in this book. Awesome series. (And again, I Dared Ana to read book 1, and again, she loved it)
3. The Magicians and Mrs. Quent by Galen Beckett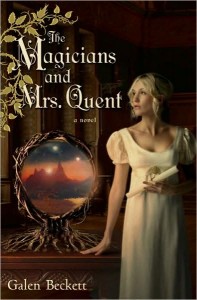 I just read this book recently, and had picked it up entirely on impulse in the bookstore since I hadn't heard a thing about it online or from any other readers. And…WOW. It's brilliant: Austen, Bronte, and magic collide in a fantasy novel that is irresistibly good. Easily one of my favorite reads of the year, and I cannot fathom why I hadn't heard a thing about this novel. It's downright criminal, is what it is!
4. The Sevenwaters Series by Juliet Marillier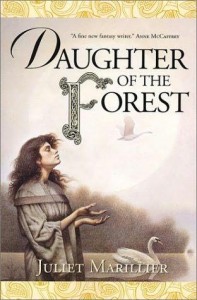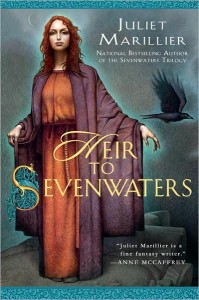 Ok, cat's kinda outta the bag with Marillier, but I'm putting her on the list because after reading many SF-dedicated blog reactions to the 2009 David Gemmel Award nominees, a remarkable number of people said they had never heard of or read Juliet Marillier (her most recent Sevenwaters novel, Heir to Sevenwaters was one of the five nominated titles). And Marillier seems to be one of those authors that people have heard of, but have never tried – so in that light, on the list she goes! Everything that I have read from this remarkable author I have loved – start with the Sevenwaters books, with Daughter of the Forest and work your way from there. Celtic lore, strong fantasy, romance, lush writing…you can't go wrong. (Once again, I dared Ana to read Daughter of the Forest, and…yeah, you know. She loved it.)
5. Fables by Bill Willingham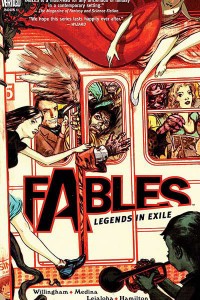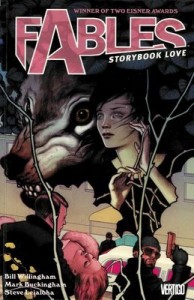 The ongoing Fables comics are, in a word, fabulous. Exiled from The Homelands by a nefarious tyrant known as The Adversary, popular characters from fairy tales and fables live amongst the Mundys (human "mundanes") in a small corner of New York City called Fabletown. The series is incredibly smart – political, charming, romantic, hilarious, tear-jerking, and highly addictive. For those who haven't read the series, you can catch up with the graphic novel collections (start with Fables Vol. 1: Legends in Exile) and then join the ranks reading the monthlies. Also, spinoff series, Jack of Fables ain't too shabby either. Highly recommended.
6. The Moon Crush books by Susan Beth Pfeffer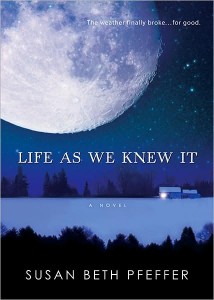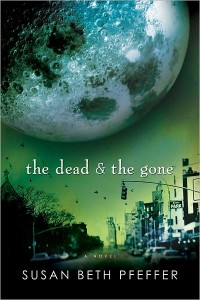 I think I've fawned on and on about these books here (Life As We Knew It was my favorite book of 2008, with the companion novel the dead and the gone not far behind), but it's still sadly unread across the blogosphere. Ms. Pfeffer's take on the apocalypse is brutal. When an asteroid hits the moon, it is pushed closer to earth, causing a string of environmental catastrophes. Expertly narrated, this is a book both about survival and about characters. It's heart wrenching and haunting, and really needs to be read by all ages. Absolutely breathtaking. I cannot wait for book 3, coming next year.
7. The Weather Warden books by Rachel Caine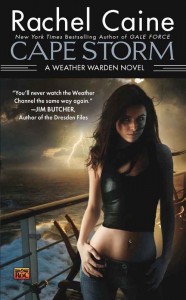 Rachel Caine's Weather Warden books are among my top three urban fantasy series' of all time. These are fast-paced, twisty-turny plots that will literally leave you breathless at the end of each book – and again, it seems to be a criminally under-read series. It drives me batty – this is such a well done series, it blows the bland hordes of repetitive, brain-numbing UF books out of the water. These books are set in a version of our world where there are no fey or shapeshifters or vamps in sight – instead, there are people who are born with certain powers to control natural elements (fire, weather, earth), to prevent Earth's natural order (chaos) from destroying all life on the planet. Throw in the Djinn, locked in a war with humanity, and you've got a party.
8. The Evernight books by Claudia Gray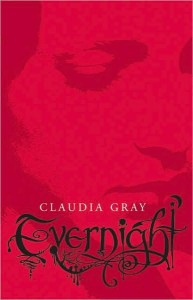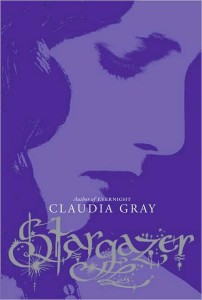 I've only just finished reading both books in the series by Ms. Gray (Evernight and Stargazer), but picked them up completely of my own volition. I haven't seen a single review for either book online, which is a shame for they are so much better than many of the teen vampire books I've read out on the market right now. I'd put Ms. Gray's books on par with Richelle Mead's spectacular Vampire Academy books, light years ahead of Twilight or the Marked books.
9. The Obernewtyn Chronicles by Isobelle Carmody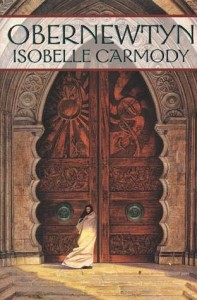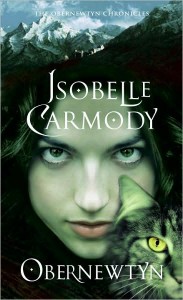 These are classic post-apocalypse, dystopian books. After a global nuclear holocaust, survivors deal with the fallout, killing and burning those with physical mutations. The heroine, young Elspeth, and others are born with different types of mutations – those of the mind – and are sentenced to Obernewtyn keep in the mountains, to preserve the safety of "normal" people below. Any fan of well written literature should read the Obernewtyn Chronicles. I know that in the US previously they might have been hard to come by, but as they have just been reprinted by Random House there really is no more excuse!
10. Neal Shusterman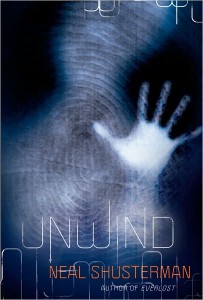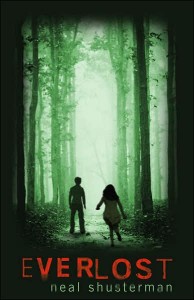 I only recently discovered Neal Shusterman's work entirely by chance, picking up Unwind on a whim via Amazon. And subsequently, Unwind completely won me over. The ideas in his writing are provocative, and his style is ridiculously good. Since Unwind, I've read his Everlost which is also superb. Highly recommended.
Phew. Ok, so those are my suggestions. What other titles are criminally overlooked? Let us know what you think!