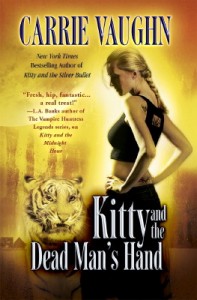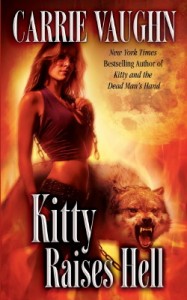 Carrie Vaughn, bestselling author of the Kitty Norville books, is on Grand Central Publishing's Blog Talk Radio Channel!
Today at 11:30 AM PST, Carrie will be taking calls and answering your questions–you know, Kitty Norville style. Dial in to 646-378-0039 to ask your burning questions. Or, if you'd prefer to listen, you can hear the interview HERE.
Make sure to check out Carrie's two new Kitty Norville books: Kitty and the Dead Man's Hand (book 5) released February 2009, and Kitty Raises Hell (book 6) to be released March 2009. Check out Carrie's official website and blog for more information.