As you may have surmised, our Young Adult Appreciation Month is now in full swing. Over the course of the month (from July 20 – August 16), we will be reviewing and celebrating young adult novels through reviews and also with chats and posts from authors, bloggers, and publishers.
For this first week of YAAM, we have been featuring five Harper Teen Supernatural Summer titles with interviews and guest posts from their authors: The Awakening by Kelley Armstrong, Wicked Lovely: Desert Tales (Manga) by Melissa Marr, Wings by Aprilynne Pike, Evernight and Stargazer by Claudia Gray, and Once Dead, Twice Shy by Kim Harrison.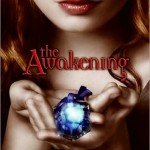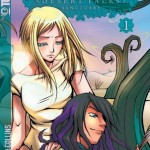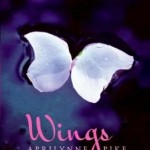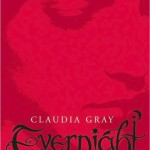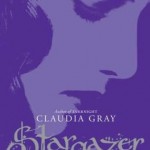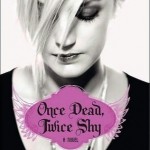 The folks at Harper Teen were fantastic and Young Adult Editor Farrin Jacobs agreed to answer a few of our questions about the genre! Without further ado, we give you our chat with Farrin about Young Adult lit from an Editor's Perspective…
The Book Smugglers: Why did you first get into YA editing? If you have worked in other genres before, how does editing for YA titles differ?
Farrin Jacobs: I had recently left a job editing adult chick lit novels when I got a call from someone at HarperCollins asking if I was at all interested in working on YA novels. It was one of those moments where I was like, "Um, are you inside my head?!" Because I had been talking a lot about YA since I was, at the time, writing a nonfiction book with Sarah Mlynowski (author of the awesome Magic in Manhattan series) and reading a lot of YA (among other books, Sarah had let me borrow her copy of Saving Francesca, by Melina Marchetta, which I fell in love with). So I was really excited to come to Harper and make the move to YA and I get to work on the best books. Editing YA doesn't differ that much because fiction is fiction, and a good book is a good book, but I do definitely keep the teen reader in mind when I'm editing and make sure the book and characters will speak to her (or him! But since I tend to do a lot of girl-oriented fiction, mostly her).
The Book Smugglers: Are there any specific subjects/plots that you look for when you choose what to publish? Conversely, is there anything you avoid? Are there any Harper Teen directives on what is 'hot' in YA publishing right now?
Farrin Jacobs: Not really. Agents always ask what I'm looking for and the honest answer is: good books. Of course, right now, supernatural is popular, but because it's so popular I like to find projects that feel different than what's already out there. And anytime something's not totally working with a plot or character, I suggest my authors consider adding a vampire. (I am kidding, of course.) (Mostly.)
One thing I totally try to avoid is the word "hottie." It's one of my pet peeves, dating back to my days in chick lit.
The Book Smugglers: What upcoming Harper Teen titles do you have in the works?
Farrin Jacobs: The Body Finder by Kimberly Derting is fantastic – it's got a dreamy romance, a creepy paranormal ability (you can probably guess what it is from the title!), and a total page-turner of a thriller plot. We've also got a series from adult romance writer Sophie Jordan coming out next year and it's another exciting page-turner, but in a totally different way. It involves star-crossed lovers and some shape-shifting and people ask me about once a week if I have a manuscript ready to share because they are dying to read more of it. I just finished up the very last book in the Luxe series and am excited to work with Anna Godbersen on her new series. And Claudia Gray, who is edited by Zareen Jaffery, has a new Evernight book coming out; this one's called Hourglass.
We have so many great titles coming out that I would probably take up all my answer space telling you about them. So I'll just stop here.
About Farrin Jacobs: I work on a lot of series fiction, like Pretty Little Liars (Sara Shepard), The Luxe (Anna Godebersen), L.A. Candy (Lauren Conrad), and The Amanda Project, but I do a fair amount of standalone titles, too, like How to Be Bad (Lauren Myracle, E. Lockhart, Sarah Mlynowski), The Real Real (Emma McLaughlin and Nicola Kraus), Jellicoe Road (Melina Marchetta), Switch (Carol Snow) and The Body Finder (Kimberly Derting, but not yet published). I've also got one nonfiction book on my list. It's called I Can't Keep My Own Secrets: Six-Word Memoirs by Teens Famous & Obscure, and it's awesome. Oh, and I've worked on all of the Hell collections (Prom Nights from Hell, Love Is Hell, Vacations from Hell) but have handed the Hell mantle over to Zareen Jaffery, a senior editor here at Harper.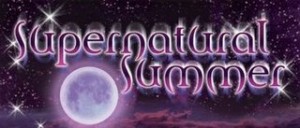 A huge thank you to Farrin for taking the time to chat with us. And don't forget, we are giving away all the titles in the Supernatural Summer this week – this link will take you to all reviews, interviews and giveaways so far. Enjoy!