Today we are delighted to host a roundtable–the first in a series, we hope–with two incredible female small business owners and entrepreneurs. Bea and Leah Koch are the cofounders and owners of The Ripped Bodice–the only exclusively romance bookstore in the United States. The Koch sisters raised $91,000 on Kickstarter to bring their business to life, and as we Smugglers are in the throes of our own Kickstarter campaign, we were eager to gain some insight from the experts.

Please give a warm welcome to Bea and Leah, everyone!

The Book Smugglers: First, talk a little about your business. What is your underlying idea and mission? Why did you decide to take this idea into reality, and how did you get to launch?
Bea & Leah: We are the only romance only bookstore in the United States. Our underlying mission is to provide a safe, sex-positive, feminist space for all readers, but in particular, romance readers. As lifelong romance readers ourselves, we have faced all manner of reactions when hunting for romance novels in other bookstores. We wanted to create a store where you could shop or hang out free of judgement. We launched a Kickstarter in October of 2016 and opened in March of that year.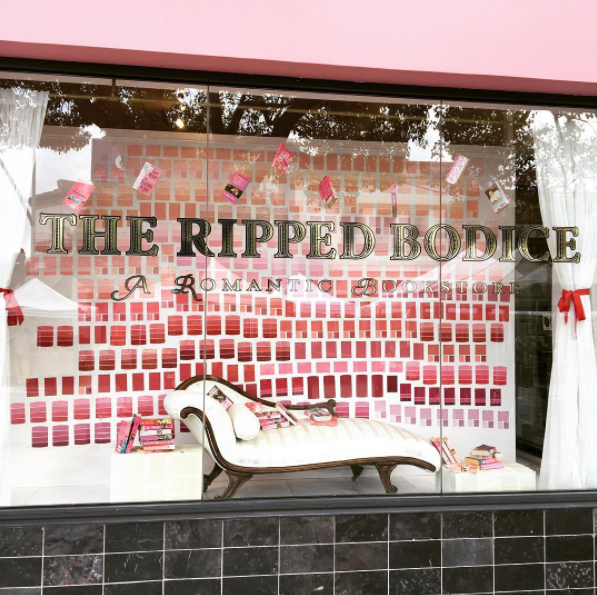 TBS: As female independent business owners, what are some of the unique challenges and opportunities you face?
B + L: Where to start? Our business is intrinsically linked to our womanhood. We cannot separate the two. And our job is 24 hours. We are almost always on social media engaging with our customers and fans. It becomes very difficult to take time off, to know when you need a break to recharge. But we also benefit from the advice and guidance of other amazing female business owners. It means so much to us when we can work together. A rising tide lifts all boats.
TBS: In book world, we often hear about the importance of finding your niche or community. Who is your community? Why is it so important to you?
B + L: Our community is everything. The readers and writers of romance are a passionate, engaged community. It's important to us because it's our customer base, but it's also our passion and it's special to share that with others who care as much.
TBS: What words of wisdom would you give to other women or entrepreneurs thinking about taking their product or business from ideation to reality? Specifically, what advice do you have for those who want to use crowdfunding platforms, like Kickstarter, to reach their goals?
B + L: Kickstarter is an incredible tool for female entrepreneurs. There are so many bureaucratic obstacles to getting startup funding, especially if you are a woman. To be able to go directly to your eventual customer base and ask them to help you open is such a valuable process. Make sure you don't rush into your campaign. You want everything in place before you launch and expect to spend significant hours during the campaign promoting and answering questions on social media. Have a list of people before you launch who are going to promote you on the first day. You will make the bulk of your money on the first and last day.
General advice for female entrepreneurs: Never send an email to another business owner asking for general advice. We get about one of these a week. You always want to ask specific, targeted questions. What insurance company do you use? Would you recommend this distributor? What is your busiest day of the week?
TBS: Are there any other independent businesses, female-owned or otherwise, that you particularly admire?
B + L: Oh hells yes. Our favorite female owned bookstores are The Queens Bookshop in Queens, NY, Books are Magic in Brooklyn, Parnassus Books in Nashville and Mysterious Galaxy in San Diego. We love to talk with them over social media and cheer each other on.
We also stock our store's gifts and cards almost exclusively from small, female owned businesses. Some of our favorites right now are Emily McDowell cards and Human is Human anti-trump accessories.
TBS: What books are you currently reading? Are there any new discoveries that you're dying to share with the world?
Leah: I am currently reading Slouch Witch by Helen Harper, perfect with halloween coming up!
Bea: I am enjoying A Conspiracy in Belgravia by Sherry Thomas, the second in the Lady Sherlock series. It's one of our customers absolute favorite series.
About The Ripped Bodice:
Bea and Leah Koch are sisters and the owners of The Ripped Bodice. They grew up in Chicago. Bea went on to attend Yale and NYU, where she wrote a graduate thesis titled, "Mending the Ripped Bodice." Leah moved to Los Angeles to attend USC, graduating cum laude with a degree in visual and performing arts.
Follow The Ribbed Bodice online at www.therippedbodicela.com, and @therippedbodice on twitter, facebook, and instagram.

A Kickstarter Reward Made Of Awesome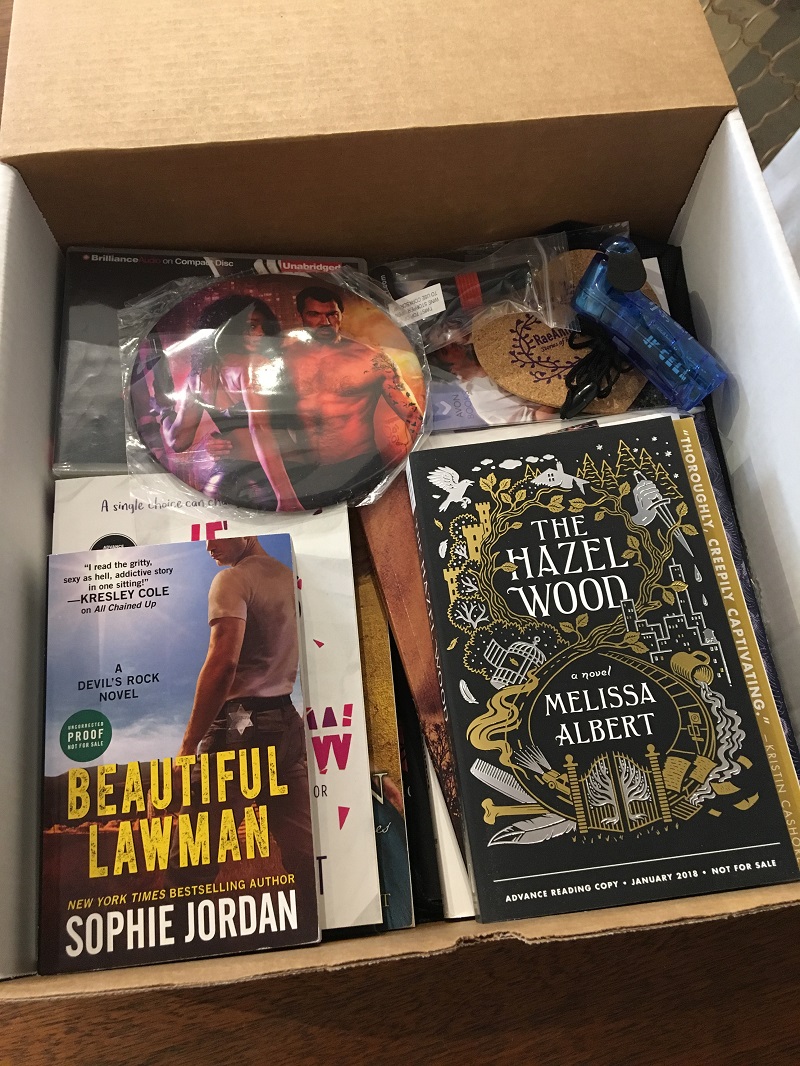 The Ripped Bodice has been gracious enough to offer us a hand-selected, curated box of awesomeness! Want this pile of goodies? It's up for grabs over on our Kickstarter! We ship anywhere in the world, so take this as your chance to experience The Ripped Bodice firsthand!