"Inspirations and Influences" is a series of articles in which we invite authors to write guest posts talking about their Inspirations and Influences. In this feature, we invite writers to talk about their new books, older titles, and their writing overall.
Tomorrow, we publish the third short story in our Gods and Monsters season: A Question of Faith by Tonya Liburd. Today, we are thrilled to have her over to talk about her inspirations and influences behind the story.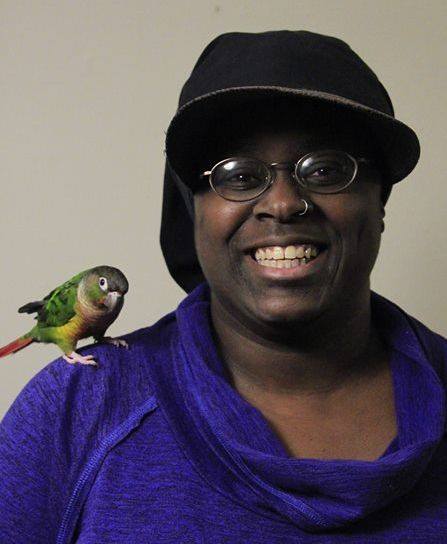 Please give it up for Tonya, folks!

It all began in 2003 when I met Nalo Hopkinson at Torcon. We'd met previously at local Toronto cons. At Torcon, she invited me to contribute a story to an anthology she was co-editing with Uppinder Mehan that would be So Long Been Dreaming in 2004.
I wasn't an atheist yet; but I was experiencing some cognitive dissonance with Christian religious dogma, and how people were using it to justify pressuring me to talk to people who had abused me in the past. I picked up books detailing beliefs from various religions. looked for something that would make a fascinating piece of fiction, science fiction or otherwise, true or not.
One book in the New Age stores I frequented caught my fancy; it talked about music and the landscape of consciousness; it talked about recent scientific discoveries like how the particles of an oxygen atom vibrate in a major key, and how blades of grass can 'sing'. I've always been fascinated with Ancient Egypt, ever since my mother gave me a book on ancient Egypt, with accurate black Africans in the art, at the age of eight. I'd seen a fascinating article on cymatics and female-female reproduction, and a story formed. My concept for my story was great, but I didn't yet quite have the chops to pull it off; it didn't make the cut. Everyone, everyone including Nalo herself, said it was "very interesting." Back then when I'd started writing, I wrote LONG. Like, novel long. People said they could see it being cut down; I couldn't see it. People would promise to stay with me as long as it took to get the story right and published—that didn't pan out.
So it was with a heavy heart that I put it aside.
I went through some personal crises not too long after that worked to stop me from writing and staying involved with the local Toronto community.
But one day I was back, and an old pal, Wendy S. Delmater, put me second in command of her magazine and started being really hands-on with me because she saw "talent". I never dreamed after a couple of years of serious writing and mentorship I'd be able to do microfiction, much less get it published. I got a first story publication under my belt, and another, and then I pulled this story out of the backburner, and we worked on it. And worked on it. And worked on it. It was like pulling teeth; yanking out the old writer from the story and inserting my writing abilities as they are now.
And then The Book Smugglers came along with a Gods & Monsters themed call for submissions. It seemed such a PERFECT fit, and I hoped it would get accepted. I was over the moon when it did!
I hope you are an enthralled by my story as I was in making it the best story it can be.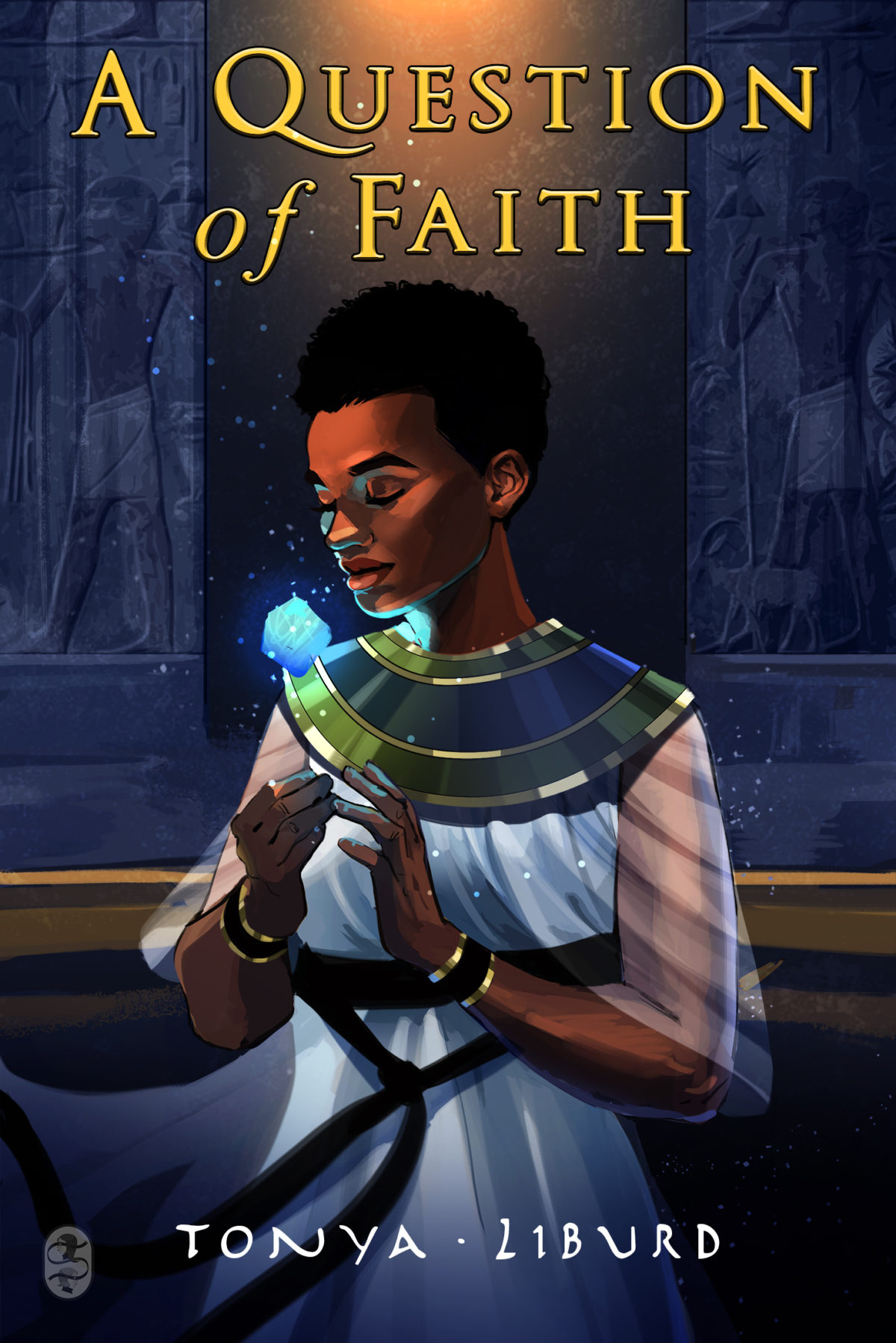 Tonya Liburd shares a birthday with Simeon Daniel and Ray Bradbury, which may tell you a little something about her; and while she has an enviable collection of vintage dust bunnies to her credit, her passions are music (someday!) and of course, words. Her poetry has been nominated for the Rhsling award, and her fiction has been longlisted in the 2015 Carter V. Cooper(Vanderbilt)/Exile Short Fiction Competition. Her story "The Ace of Knives" is in the anthology Postscripts to Darkness 6, and is used in Nisi Shawl's workshops as an example of 'code switching'. She is the Associate Editor of Abyss & Apex magazine. You can find her blogging at spiderlilly.com or on Twitter at @somesillywowzer.
How to Get the Story
A Question of Faith will be published officially on July 11, 2017. You can purchase the DRM-free ebook (EPUB, MOBI) that contains the story as well as an essay from the author via all major ebook retailers… and directly from us.
Preorder the Ebook Today
Smashwords ¦ Amazon US ¦ Amazon UK
Want the book right now? Buy the DRM-free ebook edition directly from us and read the story today:
Add the book on Goodreads, and read A Question of Faith for free next Tuesday, July 11, 2017.