"Inspirations and Influences" is a series of articles in which we invite authors to write guest posts talking about their Inspirations and Influences. In this feature, we invite writers to talk about their new books, older titles, and their writing overall.
Our guest today is Yosia Sing, author of the superhero-themed short story "El Periodista y La Guerrera"–included in The Book Smugglers' Quarterly Almanac: Volume 4 (available now).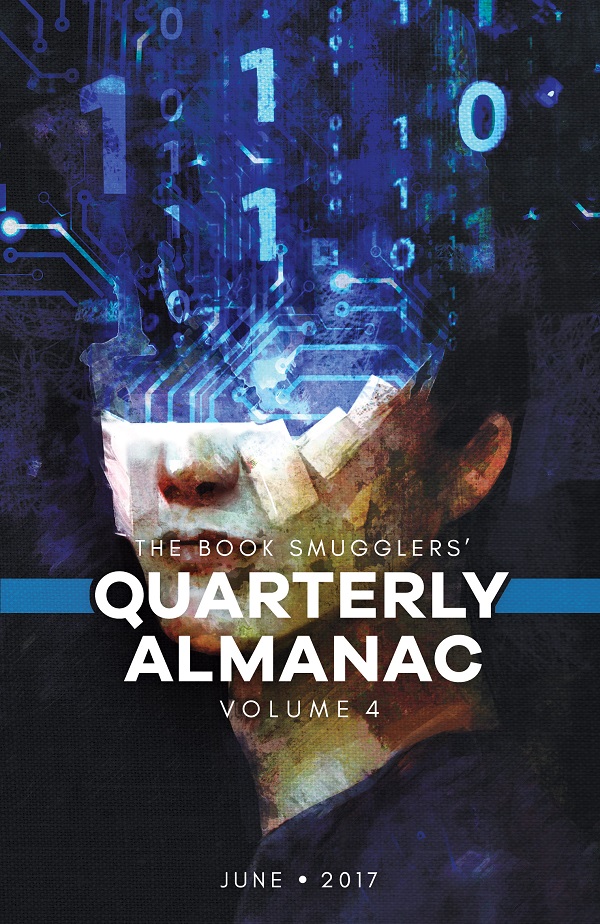 Please give a warm welcome to Yosia, folks.

For me, the interesting part of writing "El Periodista y La Guerrera" wasn't the initial inspiration (certain tropes and dynamics I enjoy in the superhero media I consume), but rather what happened when I started delving into those tropes.
Officially, I have nine different "drafts" of the story, and each draft is a significantly different approach to telling it. Unofficially, I considered/discarded MANY more ideas and approaches. Part of that is my style – I prefer an iterative approach, where instead of fixing a draft I start over again from scratch – but that wasn't the entire reason.
At some point during the worldbuilding portion, I realized that the superhero stories I'd grown up with had a standard set of assumptions built in that weren't going to work for me at all. I wasn't interested in using people with superpowers as a substitute for marginalized groups, or writing a story where "breaking the law" is automatically equated with "being evil."
I was a huge fan of the X-Men, and I definitely internalized the idea that the villains are the ones who disregard the laws, the ones who "hate" the majority and aren't interested in getting along with them, the ones who don't cooperate and want to disrupt the peaceful balance of society.
Instead, I wanted to write a story that considers the context of the realities of what we're experiencing here in the U.S. How often those who are standing up for justice have to defy the law to be heard; how undocumented folks live with legal insecurity and its ramifications on a daily basis; how systemic oppression means that those who have the most need often have the least access to resources.
I thought about the people who inspire me, the people who are being disruptive and who aren't satisfied with the status quo. People who are standing up even when it's dangerous, who are willing to speak the uncomfortable truths, who are fighting for their lives and sovereignty and communities. And when I started to focus on that as my point of inspiration, rather than limiting ideas about how "good" marginalized people behave, things started to fall right into place.
Yosia Sing is a multiracial, multigender person from the San Francisco Bay Area. A fan of far-off worlds, romance, and boba, they can often be found binge-watching TV or researching obscure topics for fun and occasional profit.
How to Get the Story
THE BOOK SMUGGLERS' QUARTERLY ALMANAC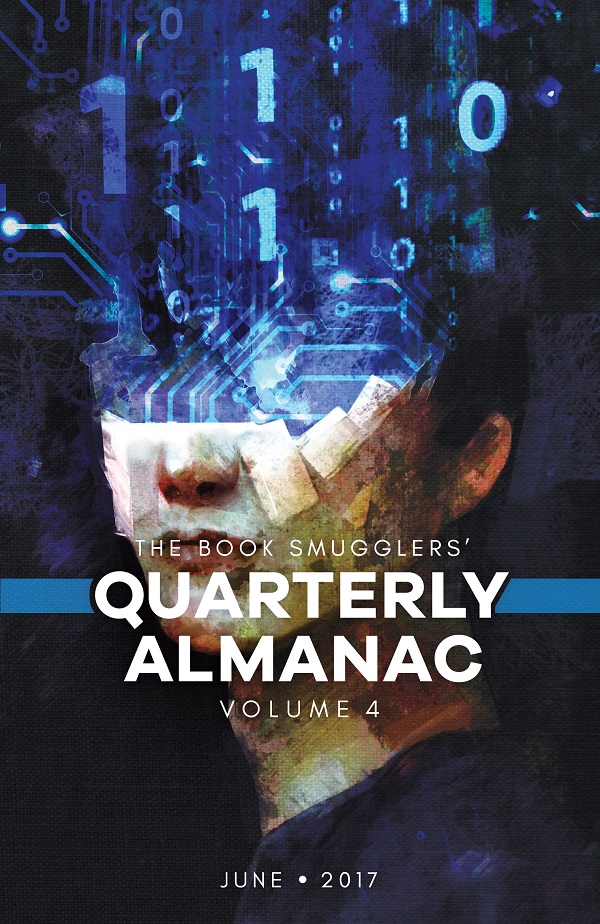 A quarterly collection of awesome, selected and edited by The Book Smugglers
Collecting original short fiction, essays, reviews, and reprints from diverse and powerful voices in speculative fiction, THE BOOK SMUGGLERS' QUARTERLY ALMANAC is essential for any SFF fan.
IN THIS VOLUME (JUNE 2017):
A.E. ASH
(With a brand new story called "Nice", set in the world of the upcoming novella Temporary Duty Assignment)
FOZ MEADOWS
(An essay, about Slipfic)
OCTAVIA CADE
(A reprint of the author's award-nominated short story "The Mussel Eater")
GABRIEL SQUAILIA
(An essay, on body horror and coming out as trans)
BÁRBARA MORAIS
(An essay, on diversity and language)
YUKIMI OGAWA
(A new short story called "Nini" about an AI, a space station and an old goddess. The cover art is based on "Nini")
BOGI TAKÁCS
(An essay, on superhero registration tropes, power fantasies and Western-centrism)
YOSIA SING
(A new short story, "El Periodista y la Guerrera", a story featuring LGBTQIA superheroes fighting for justice for marginalized groups)
SARAH KUHN
(An essay, on romance, women who lust and The Courtship of Princess Leia)
ANA GRILO
(A review of Bitch Planet volume 2)
THEA JAMES
(An essay, Where to Start With the Star Wars Expanded Universe)
How To Procure Your Copy of The Almanac
The Almanac is available now as an ebook with major retailers and soon, as a Print On Demand paperback! Get your copy by using the links below.
Buy the Book: