"Inspirations and Influences" is a series of articles in which we invite authors to write guest posts talking about their Inspirations and Influences. In this feature, we invite writers to talk about their new books, older titles, and their writing overall.
Today we are delighted to welcome Cam Baity and Benny Zelkowicz, co-authors of The Books of Ore, a middle grade fantasy adventure series. Here to talk about a very important facet of inspiration–worldbuilding–please give a warm welcome to Cam and Benny, folks!
THE UNIVERSE OF WORLDBUILDING
One of the crucial ingredients that separates masterful fantasy from pedestrian cliché is the elusive concept of "world-building." An alchemical goulash of visual detail and conceptual depth, it's hard to pinpoint what exactly makes for great world-building––readers often just know it when they see it, or more accurately, feel it. As co-authors, it's something we have placed a tremendous amount of emphasis on while writing our fantasy trilogy, THE BOOKS OF ORE. The titans of world-building like Tolkien, Lewis, Rowling, and Martin always seem to dominate the stage, and while we would never detract from their incredible feats, we would like to celebrate some other builders that deserve recognition. Here are some stellar examples that span media, visions that have had tremendous impact on us, managing to ooze beyond the boundaries of form and into the gristle of our imaginations.
(In no particular order, since in the creative universe there can be no favorites…)
HIS DARK MATERIALS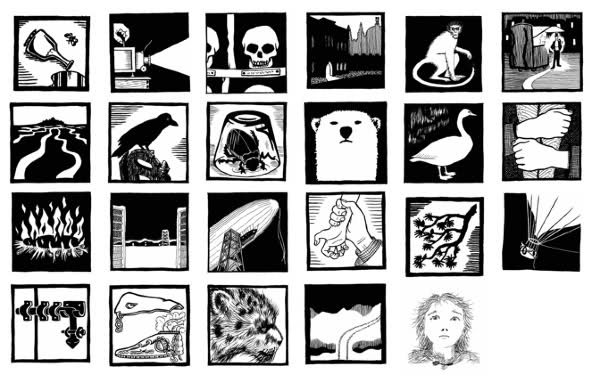 These books shattered and redefined everything we thought we knew about fantasy. From the very first page, we were hooked. Phillip Pullman is an inventor at every turn, whether it is in bravery with theme or his unforgettable characters. One of Pullman's greatest creations is the artifact known as "The Subtle Knife," which turns out to be the key to exploring his multi-verse. It takes a true visionary to delve into theoretical physics in a way that is entertaining enough for kids to enjoy but also complex enough for adults to ponder. His Dark Materials is marvelously entertaining, and its scientific ambitions place it in a fantasy category all its own––a world that lives well beyond the page.
MARY BLAIR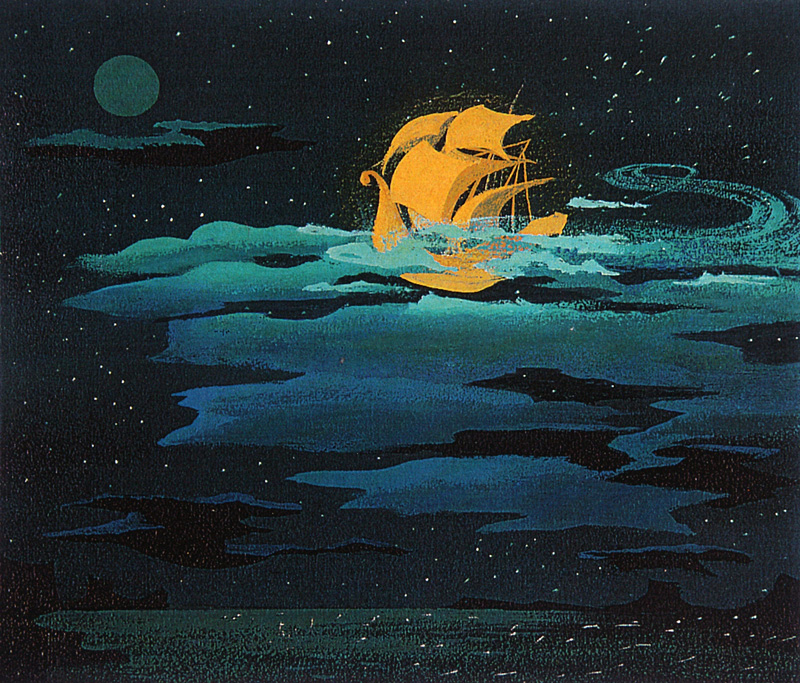 A long time employee of the Disney studio, Mary Blair is one of the most influential visual artists in animation. Using bold, eye-popping color and broad graphic shapes with minimal internal detail, she suggested whimsical worlds that came to define numerous Disney features (Alice in Wonderland, Peter Pan) as well as some of its most beloved theme park attractions (It's A Small World, Tomorrowland.) Blair's vivid creations are cheerful and infinitely charming. "Appeal" is one of the twelve principles of character animation, and Mary Blair's body of work truly embodies this concept to the fullest.
JIMMY CORRIGAN, THE SMARTEST KID ON EARTH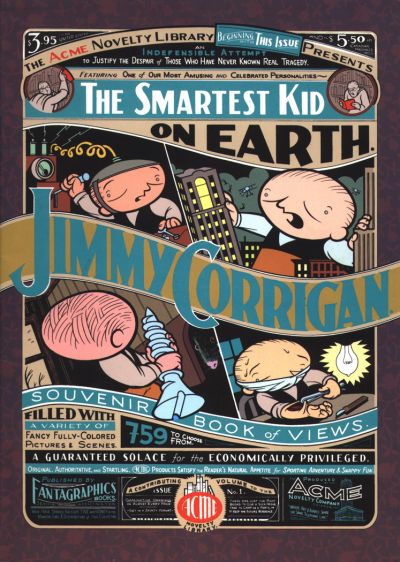 Chris Ware is an island. To us, this graphic novel absolutely redefined sequential art. The bittersweet, comi-tragic world he envisions in this masterpiece is both devastating and inspiring. Ware's meticulous compositions, full of bizarre arcana and unexpected digressions, are often challenging to read, with panels zigzagging every which way across the page like some lunatic's labyrinth. But the investment that Ware's unconventional form demands from the reader pays off, transforming a mundane story of a middle aged man's meeting with his estranged father into a deeply absorbing, profoundly moving experience like no other.
SILENT HILL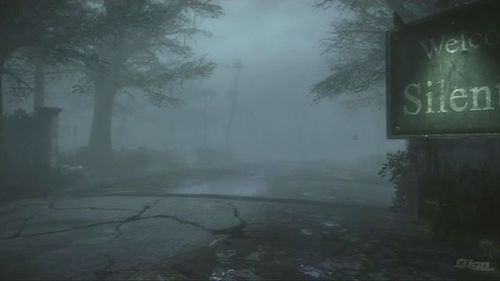 No, we're not talking about the movies. While this video game franchise has had its ups and downs over the years, the first incarnation had a tremendous impact on our psyches. Inspired by David Lynch, director Keiichiro Toyama built an unshakable atmosphere, a survival horror experience that was as psychological as it was visceral. And like all great horror stories, the combination of disturbing visuals and unsettling sounds seems to persist even after you shut it off, so that for a long time afterwards, you expect to see strange things lurching around every corner…
ALICE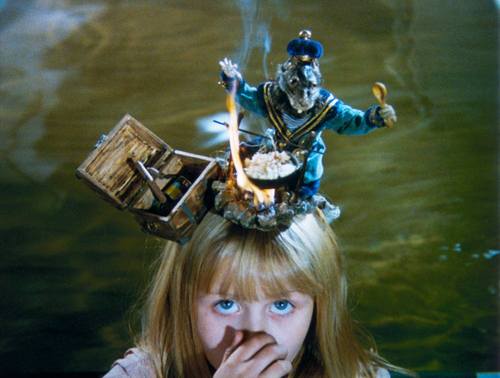 Everyone knows Alice in Wonderland, but not everyone knows it through the lens of Jan Svankmajer. He is a stop-motion warlock living in Prague, and he has been churning out haunting animation for decades. His surreal take on Carroll's classic is chock full of eerie, textured images that touch on primal fears and fascinations, and his endless parade of dream logic deeply penetrates the audience's mind. Once you've seen the White Rabbit spill sawdust from his entrails, you can't shake it. Svankmajer's universe is truly captivating, though whether he makes you feel entranced or imprisoned is up for debate.
THE SIMPSONS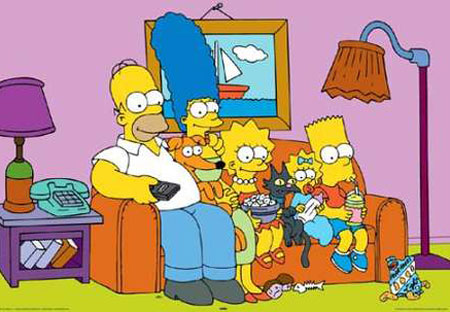 This TV powerhouse might not be the first thing you think of in terms of "world-building," but one look at this family can transport you to the pink and yellow world with the theme song playing in the background. Part of its brilliance is in the endlessly expanding universe, full of shifting geography, bizarre history, and boundless weirdness at every turn. Having been practically raised by The Simpsons, the startling depth of their creation is still a constant surprise to us. And we would SO love to visit Duff Gardens.
TOM WAITS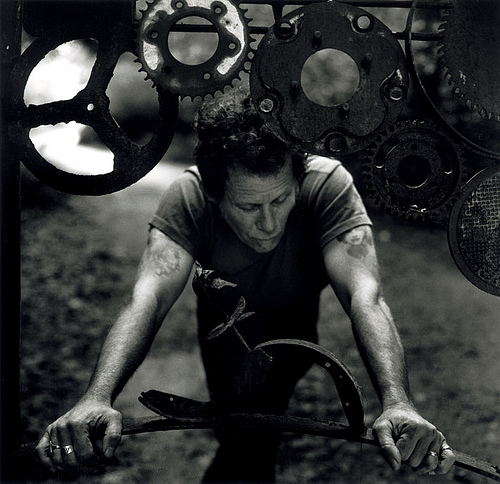 We wouldn't typically use "world-building" in reference to music, but this man is one of the few exceptions. From his early days as a kind of barroom beatnik to his genre-defying bang-on-a-tin-can recordings, Waits has always populated his music with hustlers, prostitutes, circus freaks, scoundrels, and hobos. His songs brim with empathy for these characters, situating them in seedy motels and beloved old cars that you'd swear you can see, smell, and touch. And tying it all together, carrying the listener to these dusty forgotten places, is Waits's unmistakable voice, a rumbling mixture of gargled whiskey and sleepless nights in a sandblasted brothel. Each of his songs feels like a place on a map, and each of his albums is a country in his own sad, heartfelt, deeply beautiful world.
THE DARK CRYSTAL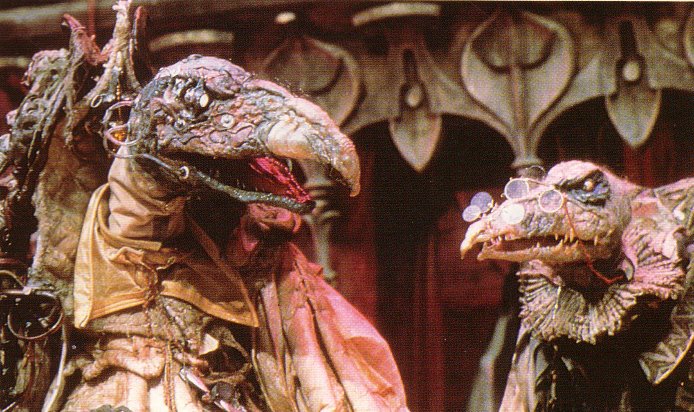 Like most of Jim Henson's creation, this film will always be pure magic to us. We watched it obsessively when we were kids (which says a lot about us), and while certain aspects of the movie certainly warrant criticism, The Dark Crystal takes place in an undeniably innovative world. The landscapes and vistas feel genuine and lived in, and the myriad creatures all have a believable sense of history, biology, and vitality. We always wanted to ditch the dull "gelflings" and wander off into the movie's unexplored corners, to see what other marvels were hiding there.
WATERSHIP DOWN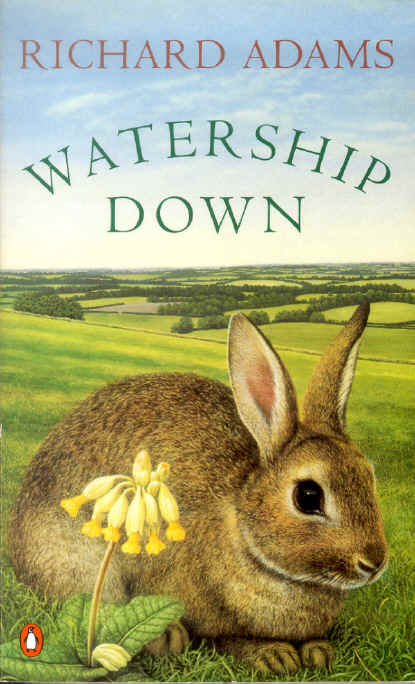 This is one of the rare occasions where both the book and the film are extraordinary, but in terms of world-building we defer to the book. Richard Adams so thoroughly imagined both the strengths and limitations of the rabbit perspective, and he adheres to it so completely (something many animal stories fail to do) that the primal struggles of the little heroes become as epic as that of Odysseus. After absorbing their culture, their myths, and their language, we can't look at rabbits in the yard without the temptation to yell "Long live Hazel-rah!"
SPIRITED AWAY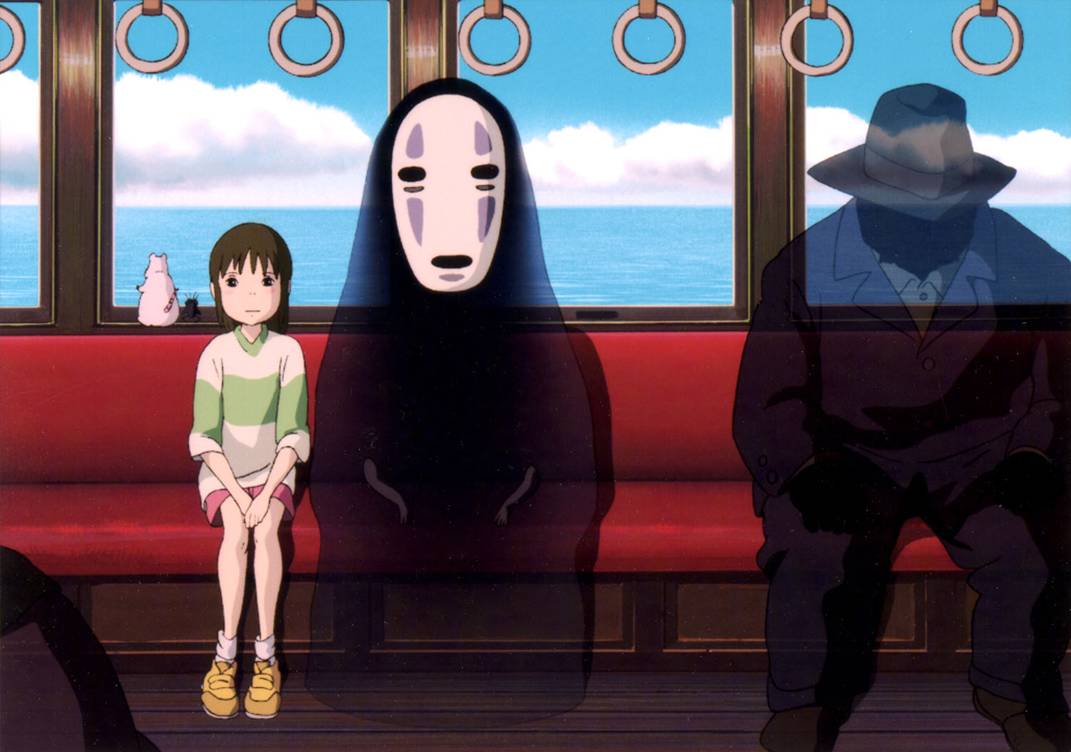 One of the founding fathers of our imaginations, Hiyao Miyazaki is an unrivaled genius when it comes to creating memorable worlds. It would be impossible to choose his "best" film, but Spirited Away did to us exactly what its title promised – it took us to another place that we are not sure if we ever came back from. His films have the ring of ancient myth to them, existing in a plane where timeless spirits commune with the living, and boys can secretly be dragons. No other filmmaker, not even Walt Disney, has so understood children and how they see the world, and has so successfully tapped into their dreams––and ours.

About the Books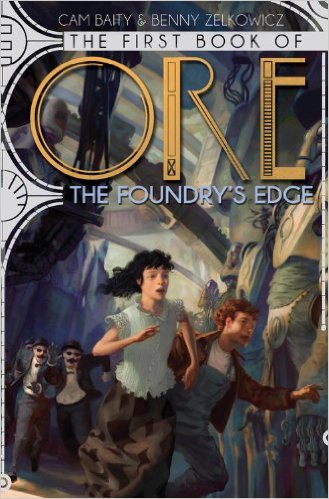 Twelve-year-old Phoebe Plumm has everything in the world except a friend. She lives in Albright City, an opulent Art Deco metropolis of the future brimming with spectacular luxuries: rocket-fast Cable Bikes and Zip Trolleys, gleaming Televiewers and Computators, and a never-ending parade of streamlined innovations. These mechanical wonders are made by the Foundry, a global corporation with a monopoly on technology where Phoebe's father, Dr. Jules Plumm, works as Chief Surveyor. But one night, he is brutally abducted. When Phoebe and her rowdy servant boy, Micah Tanner, race to the rescue, they find themselves stranded in a fiercely beautiful realm of living metal called Mehk. Forced to rely on each other, Phoebe and Micah will risk everything to save Dr. Plumm, and in the process, unearth a sinister secret that will change the world.
Book2: Waybound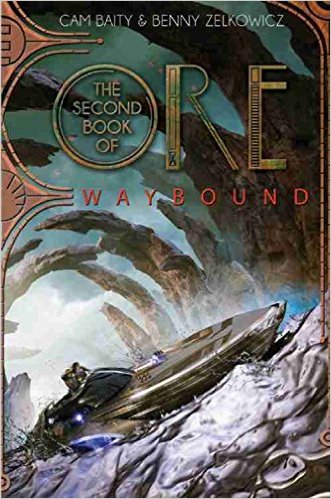 Phoebe Plumm and Micah Tanner are a long way from home and entrenched in a war with no end in sight. The Foundry, an all-powerful company that profits off the living resources of Mehk, is prepared to unleash a wave of devastating attacks to quell the growing resistance among the mehkans, and capture Phoebe and Micah, dead or alive. But the ancient Creator of Mehk, Makina, has plans for young Phoebe. She is tasked with seeking the Occulyth, an object they hope can turn the tide against the Foundry. With her father gone, Phoebe's once unshakable determination is broken, and while Micah tries his best to uphold her father's wish and protect her, their enemies are closing in and time is running out. Authors Cam Baity and Benny Zelkowicz raise the stakes in the epic follow-up to The First Book of Ore: The Foundry's Edge.
About the Authors
CAM BAITY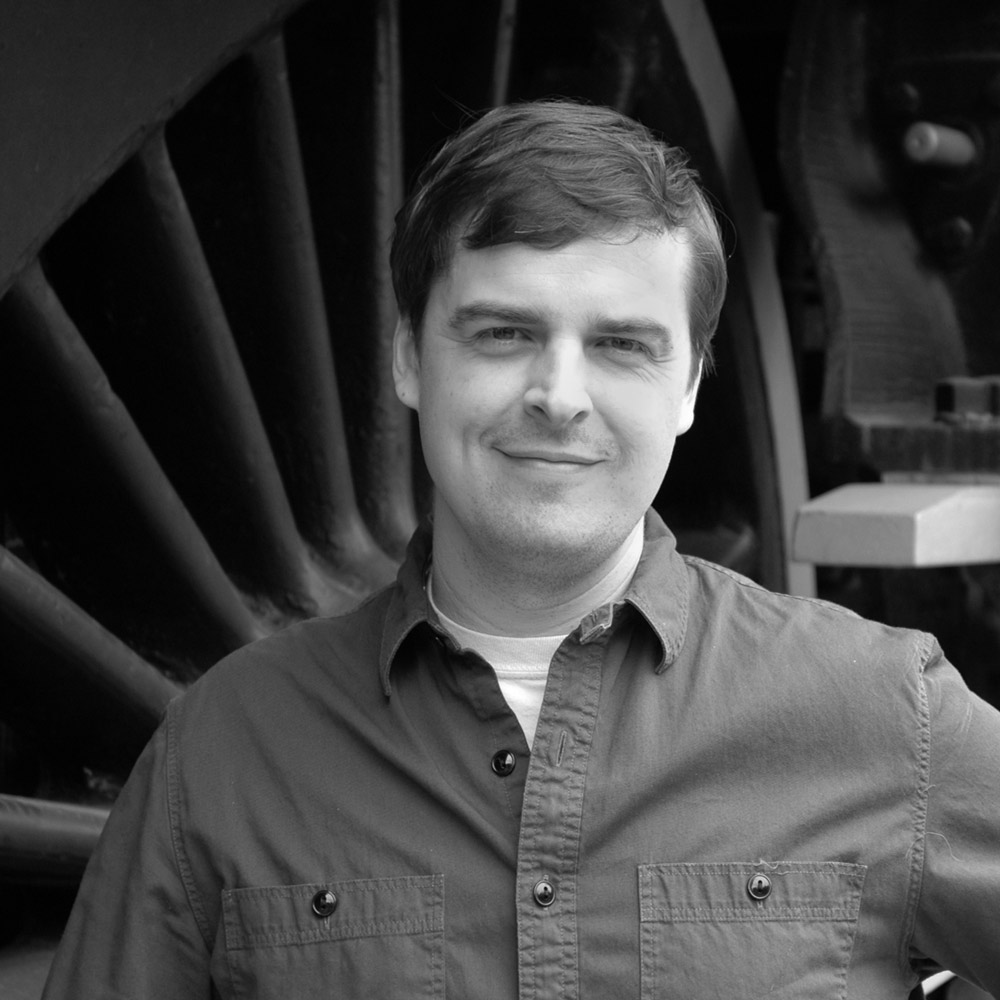 Cam was born during a nasty heat wave in Richardson, Texas. He has been drawing ever since he figured out how to use his hands, and in second grade he wrote his first book about an adventurous wombat in fluorescent high-top sneakers named "Mr. Cuzul." In fourth grade, he got his first taste of celluloid when he starred in an independent feature penned by Pulitzer Prize winning writer, Tracy Letts. Fortunately for Cam, the film was never completed.
Attending the Arts Magnet High School in Dallas, he won accolades for his work including First Place in Painting at the 1996 Visual Arts Guild Exhibit. Cam's obsessions with art and story collided when he studied animation at The School of Visual Arts in Manhattan as well as Calarts. He made short films, which screened around the world at festivals like Cinequest, Anima Mundi, and the BBC British Short Film Festival. With fifteen years of experience in the film industry, his credits include major motion pictures such as Team America: World Police and popular television series like Spongebob SquarePants and Robot Chicken, for which he won an Emmy for Outstanding Individual Achievement in Animation.
Cam's dream of becoming a published author has come true at long last. But so far his novels are surprisingly wombat-free.
BENNY ZELKOWICZ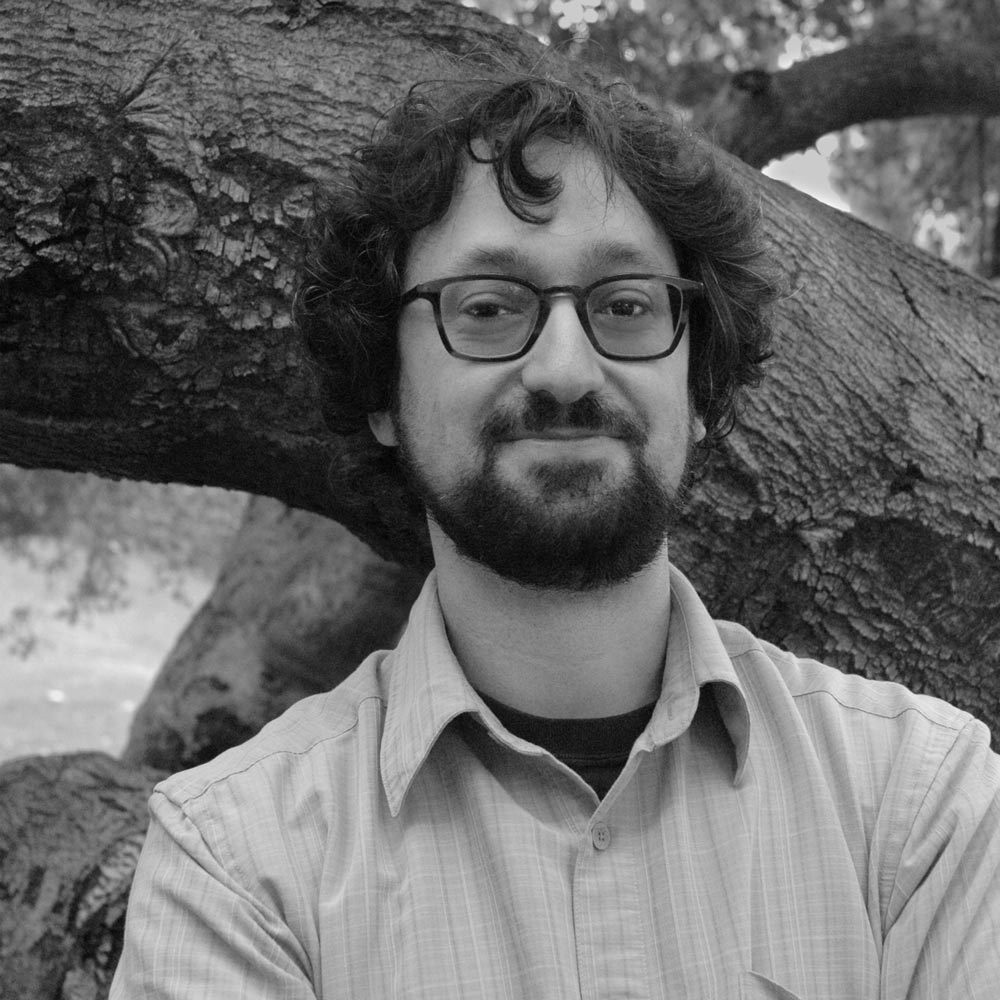 Born in Ottawa, Canada to professional musicians, Benny bucked family tradition to pursue a sensible career in the hard sciences. While studying biopsychology at Oberlin College, he spent countless hours in the lab, carefully analyzing the tiny brains of the African knifefish.
By the time he graduated, he realized that his own brain was consumed not with his research, but with the film he was animating in his spare time. So Benny left the poor fish alone and earned an MFA at CalArts, where he developed a special love for stop-motion, clay, and sand animation. His award-winning film, The ErlKing, screened at Sundance, Annecy, and The New York Film Festival at Lincoln Center. Benny directed the BBC/CBC animated series Lunar Jim and provided the voice for the title character.
Over the past thirteen years, Benny has worked on tons of commercials, music videos, feature films, and TV shows.

THE GIVEAWAY
We have a copy of The Foundry's Edge and Waybound up for grabs! The sweeps is open to addresses in the US and Canada only and will run until 4/24 at 12:01am EST. To enter, use the form below. Good luck!