"On The Smugglers' Radar" is a feature for books that have caught our eye: books we have heard of via other bloggers, directly from publishers, and/or from our regular incursions into the Amazon jungle. Thus, the Smugglers' Radar was born. Because we want far more books than we can possibly buy or review (what else is new?), we thought we would make the Smugglers' Radar into a weekly feature – so YOU can tell us which books you have on your radar as well!
On Ana's Radar:
A time travel novel to add to my time travel list of books to read in 2016: Future Shock by Elizabeth Briggs sounds really good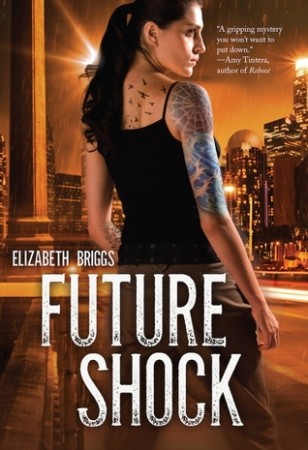 Elena Martinez has hidden her eidetic memory all her life–or so she thinks. When powerful tech giant Aether Corporation selects her for a top-secret project, she can't say no. All she has to do is participate in a trip to the future to bring back data, and she'll be set for life.

Elena joins a team of four other teens with special skills, including Adam, a science prodigy with his own reason for being there. But when the time travelers arrive in the future, something goes wrong and they break the only rule they were given: do not look into their own fates.

Now they have twenty-four hours to get back to the present and find a way to stop a seemingly inevitable future from unfolding. With time running out and deadly secrets uncovered, Elena must use her eidetic memory, street smarts, and a growing trust in Adam to save her new friends and herself.

A Fierce and Subtle Poison by Samantha Mabry sounds great too, about a legend and a girl who is poisonous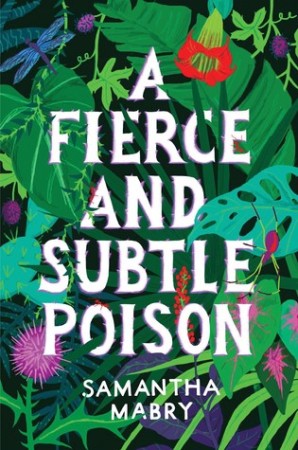 In this stunning debut, legends collide with reality when a boy is swept into the magical, dangerous world of a girl filled with poison.

Everyone knows the legends about the cursed girl–Isabel, the one the senoras whisper about. They say she has green skin and grass for hair, and she feeds on the poisonous plants that fill her family's Caribbean island garden. Some say she can grant wishes; some say her touch can kill.

Seventeen-year-old Lucas lives on the mainland most of the year but spends summers with his hotel-developer father in Puerto Rico. He's grown up hearing stories about the cursed girl, and he wants to believe in Isabel and her magic. When letters from Isabel begin mysteriously appearing in his room the same day his new girlfriend disappears, Lucas turns to Isabel for answers–and finds himself lured into her strange and enchanted world. But time is running out for the girl filled with poison, and the more entangled Lucas becomes with Isabel, the less certain he is of escaping with his own life.

Of Fire and Stars by Audrey Coulthurst does not have a cover just yet but it sounds so good, I wanted to add it here
A princess with a forbidden magical gift is shipped off to a neighboring kingdom to marry a prince, but she has to choose between her duty and her heart when she falls in love with his rogueish horse-training sister instead.

Audrey Coulthurst's Of Fire and Stars pitched as Malinda Lo meets Game of Thrones, about a future queen who falls in love with her fiancé's sister.

Love, Lies & Spies by Cindy Anstey sounds super cute!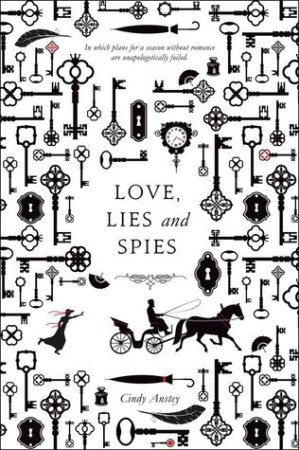 Juliana Telford is not your average nineteenth-century young lady. She's much more interested in researching ladybugs than marriage, fashionable dresses, or dances. So when her father sends her to London for a season, she's determined not to form any attachments. Instead, she plans to secretly publish their research.

Spencer Northam is not the average young gentleman of leisure he appears. He is actually a spy for the War Office, and is more focused on acing his first mission than meeting eligible ladies. Fortunately, Juliana feels the same, and they agree to pretend to fall for each other. Spencer can finally focus, until he is tasked with observing Juliana's traveling companions . . . and Juliana herself.

We are looking forward to reading more Middle Grade novels in 2016 and Bounders by Monica Tesler sounds very cool: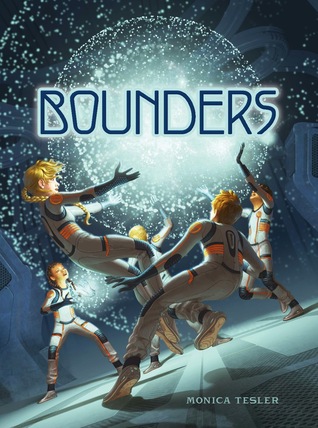 In the tradition of Michael Vey and The Unwanteds, twelve-year-old Jasper and his friends are forced to go up against an alien society in this first book in a brand-new adventure series!

Thirteen years ago, Earth Force—a space-military agency—discovered a connection between brain structure and space travel. Now they've brought together the first team of cadets, called Bounders, to be trained as high-level astronauts.

Twelve-year-old Jasper is part of this team being sent out into space. After being bullied back on Earth, Jasper is thrilled to have something new and different to do with other kids who are more like him. While learning all about the new technologies and taking classes in mobility—otherwise known as flying with jetpacks—Jasper befriends the four other students in his pod and finally feels like he has found his place in the world.

But then Jasper and his new friends learn that they haven't been told everything about Earth Force. They weren't brought to space for astronaut training, but to learn a new, highly classified brain-sync technology that allows them to manipulate matter and quantum bound, or teleport. And it isn't long before they find out this new technology was actually stolen from an alien society.

When Jasper and his friends discover the truth about why Earth Force needs them, they are faced with a choice: rebel against the academy that brought them together, or fulfill their duty and protect the planet at all costs.

On Thea's Radar:
First up on my radar, this novel (first in a trilogy) from Yoon Ha Lee. whose short fiction is awesome. I cannot wait.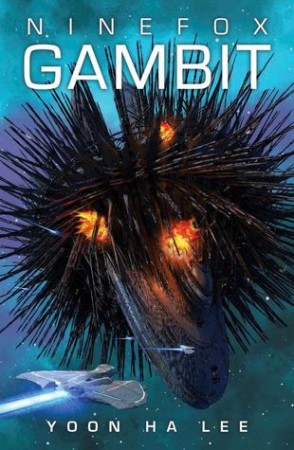 The first installment of the trilogy, Ninefox Gambit, centers on disgraced captain Kel Cheris, who must recapture the formidable Fortress of Scattered Needles in order to redeem herself in front of the Hexarchate.

To win an impossible war Captain Kel Cheris must awaken an ancient weapon and a despised traitor general.

Captain Kel Cheris of the hexarchate is disgraced for using unconventional methods in a battle against heretics. Kel Command gives her the opportunity to redeem herself by retaking the Fortress of Scattered Needles, a star fortress that has recently been captured by heretics. Cheris's career isn't the only thing at stake. If the fortress falls, the hexarchate itself might be next.

Cheris's best hope is to ally with the undead tactician Shuos Jedao. The good news is that Jedao has never lost a battle, and he may be the only one who can figure out how to successfully besiege the fortress.

The bad news is that Jedao went mad in his first life and massacred two armies, one of them his own. As the siege wears on, Cheris must decide how far she can trust Jedao–because she might be his next victim.

Next up, the new forthcoming book from Lee Kelly and Saga Press! I enjoyed City of Savages, so I'm interested in this one: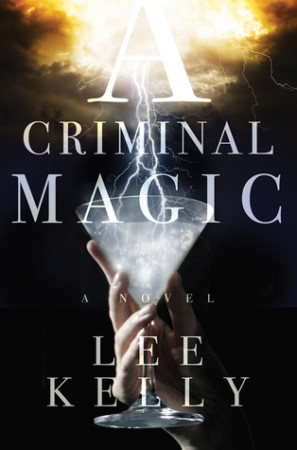 In Lee Kelly's newest fantasy novel, two young sorcerers experiment with magic and mobsters in 1920s Prohibition when a new elixir is created that turns their lives upside down.

Washington, DC, 1926. Sorcery opponents have succeeded in passing the 18th Amendment, but the Prohibition of magic has only invigorated the city's underworld. Smuggling rings carry magic contraband in from the coast. Sorcerers cast illusions to aid mobsters' crime sprees. Gangs have even established "magic havens," secret venues where the public can lose themselves in immersive magic and consume a mind-bending, highly addictive elixir known as "the sorcerer's shine."

Joan Kendrick, a young sorcerer from the backwoods of Norfolk County, accepts an offer to work for DC's most notorious crime syndicate, The Shaw Gang, when her family's home is repossessed. Alex Danfrey, first-year Federal Prohibition Unit trainee with a complicated past and talents of his own, becomes tapped to go undercover and infiltrate the Shaws. When Joan meets Alex at the Shaws' magic haven, she discovers a confidante in her fellow partner and he begins to fall under her spell. But when a new breed of the addictive sorcerer's shine is created within the walls of the magic haven, Joan and Alex are forced to question their allegiances as they become pitted against one another in a dangerous, heady game of cat-and-mouse.

Next up, one of my biggest and most highly anticipated books of the year–THE FOLLOW-UP TO THE ROOK!!!!! AAAAA!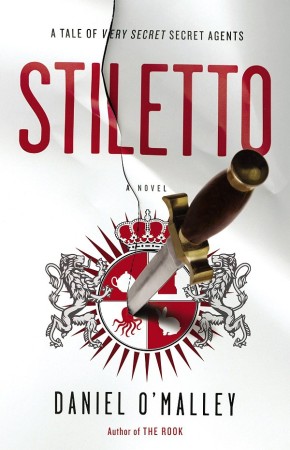 In this spirited sequel to the acclaimed The Rook, Myfanwy Thomas returns to clinch an alliance between deadly rivals and avert epic — and slimy — supernatural war.

When secret organizations are forced to merge after years of enmity and bloodshed, only one person has the fearsome powers—-and the bureaucratic finesse—-to get the job done. Facing her greatest challenge yet, Rook Myfanwy Thomas must broker a deal between two bitter adversaries:

The Checquy—-the centuries-old covert British organization that protects society from supernatural threats, and…

The Grafters—-a centuries-old supernatural threat.

But as bizarre attacks sweep London, threatening to sabotage negotiations, old hatreds flare. Surrounded by spies, only the Rook and two women who absolutely hate each other, can seek out the culprits before they trigger a devastating otherworldly war.

Stiletto is a novel of preternatural diplomacy, paranoia, and snide remarks, from an author who "adroitly straddles the thin line between fantasy, thriller, and spoof."

Then, there's this book from Ada Palmer that sounds…well, intriguing. There's no official synopsis yet, but here is how the book begins (per Tor.com: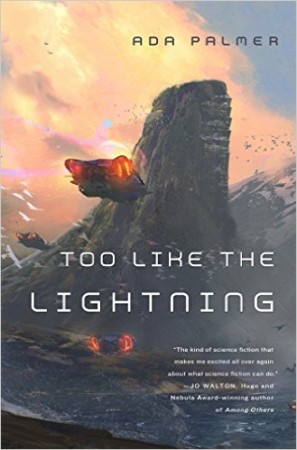 Mycroft Canner is a convict. For his crimes he is required, as is the custom of the 25th century, to wander the world being as useful as he can to all he meets.

Carlyle Foster is a sensayer–a spiritual counselor in a world that has outlawed the public practice of religion, but which also knows that the inner lives of humans cannot be wished away.

The world into which Mycroft and Carlyle have been born is as strange to our 21st century eyes as ours would be to a native of the 1500s. It is a hard-won utopia built on technologically-generated abundance, and also on complex and mandatory systems of labeling all public writing and speech. What seem to us normal gender distinctions are now distinctly taboo in most social situations. And most of the world's population is affiliated with globe-girdling clans of the like-minded, whose endless economic and cultural competition is carefully managed by central planners of inestimable subtlety. To us it seems like a mad combination of heaven and hell. To them, it seems like normal life.

And in this world, Mycroft and Carlyle have stumbled on the wild card that may destabilize the system: the boy Bridger, who can effortlessly make his wishes come true. Who can, it would seem, bring inanimate objects to life…

Finally, here's a book I received in the mail this week–which looks intriguing.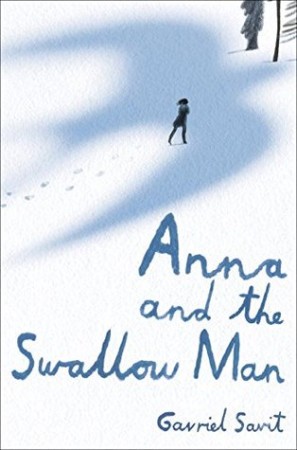 Kraków, 1939. A million marching soldiers and a thousand barking dogs. This is no place to grow up. Anna ?ania is just seven years old when the Germans take her father, a linguistics professor, during their purge of intellectuals in Poland. She's alone.

And then Anna meets the Swallow Man. He is a mystery, strange and tall, a skilled deceiver with more than a little magic up his sleeve. And when the soldiers in the streets look at him, they see what he wants them to see.

The Swallow Man is not Anna's father—she knows that very well—but she also knows that, like her father, he's in danger of being taken, and like her father, he has a gift for languages: Polish, Russian, German, Yiddish, even Bird. When he summons a bright, beautiful swallow down to his hand to stop her from crying, Anna is entranced. She follows him into the wilderness.

Over the course of their travels together, Anna and the Swallow Man will dodge bombs, tame soldiers, and even, despite their better judgment, make a friend. But in a world gone mad, everything can prove dangerous. Even the Swallow Man.

And that's it from us! What books do you have on your radar?