Book Smugglers Publishing is proud to announce…The Novella Initiative!
We are currently open for submissions for Superhero-themed short stories to be published between June and August 2016 (more information here) and as part of our first anniversary celebrations, we are launching a brand new initiative.
Without further ado, we unveil…
The Book Smugglers Publishing Novella Initiative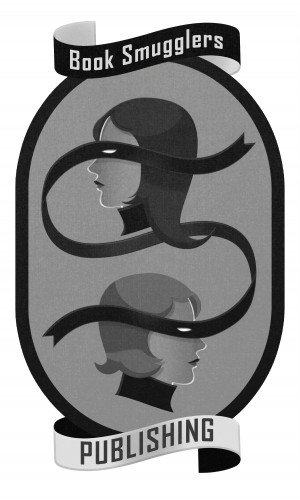 Starting in 2017, we are looking at publishing four Speculative Fiction novellas per year, alongside our short stories, anthologies, and other works.
General Information:
We're looking for original novellas from all around the world as long as they are written in English. Our goal is to publish four novellas in 2017, and each novella will be accompanied by one original piece of artwork from an artist commissioned by us separately.
What We're Looking For:
DIVERSITY. We want to read and publish novellas that reflect the diverse world we live in, about and from traditionally underrepresented perspectives. We more than welcome stories featuring LGBTQIA characters: PLEASE SEND THEM TO US. It should go without saying that we'd hope for a respectful and responsible approach to creating diverse worlds and characters.
Middle Grade, Young Adult, and Adult audience submissions are welcome. Good speculative fiction is ageless!
We are VERY keen on receiving Speculative Fiction stories within the Romance, Horror, and Science Fiction genres (or stories with strong romantic, horror, or sci-fi elements).
Creativity & Subversion. We love subversive stories. We want you to challenge the status quo with your characters, story telling technique, and themes.
Guidelines for Submission:
We are looking for original speculative fiction, between 17,500 and 40,000 words long.
These SFF offerings must be previously unpublished in English; we will consider works that were originally published in other languages now in English, provided that the author has the right to sell the English language edition.
We do accept multiple submissions as well as simultaneous submissions (if your novella is accepted elsewhere we do ask that you let us know ASAP).
Profanity, sex, and other explicit situations are fine as long as they fit within the context of the story.
Submissions are open now, and will be open through May 30 2016 11:59PM PST. Any submissions received after that date will not be considered for the 2017 period.
Payment and Terms:
We are funding this ourselves because we are passionate about finding new and diverse voices in SFF. We will be paying a signing bonus not to be held against royalties, plus a net royalty on all sales.
We ask for exclusive print, digital, audio worldwide English language rights, and we plan on publishing these novellas in both electronic and print formats.
How to Submit:
Submissions should be emailed to novellas@thebooksmugglers.com.
Please attach your full novella as a document (.doc, .docx, .rtf). Do not send your story as text in the body of an email; we will ignore any manuscripts that are not attachments.
A cover letter is strictly necessary, and we would also love to learn a little bit about you and the inspiration behind your work (or anything else you think is relevant to your story submission).
We will reply to the authors we have selected by July 30 2016. Due to the expected high volume of responses, we cannot guarantee that we will reply to every query; If you have not heard from us by August 1 2016, then we regrettably have not accepted your novella.
We are happy to answer any of your questions – leave a comment or email us (novellas@thebooksmugglers.com), and we'll get back to you as soon as possible.
And…that's it! We hope to be reading your novellas very soon. Get submitting!