In which we announce the editors for the 2015 edition of the award-winning collection Speculative Fiction.
As you probably know by now, we are the new publishers of the ongoing editions of Speculative Fiction: The Best Online Reviews, Essays and Commentary – a collection that celebrates the best in online Science Fiction and Fantasy nonfiction. We are thrilled to have announced the contributors to the 2014 edition of the collection, edited by Renee Williams and Shaun Duke – we soon will reveal the cover of that edition, too. As publication of SpecFic '14 is rapidly approaching, and given the huge earthquakes in SFF fandom this year (especially with the announcement of the Hugo Award Finalists for 2015 this past weekend), it is time to move on to the next very important step in publication: announcing the two new editors for 2015.
Since its inception in 2012, the Speculative Fiction collection has been envisioned as an annual publication, curated by a new pair of editors each year. Each incumbent pair is also given the weighty task of selecting the next year's editors (no small feat, especially given the start to 2015 SFF fandom).
Today, we are extremely proud to finally announce the editors of Speculative Fiction 2015: Foz Meadows and Mark Oshiro!
About Foz Meadows: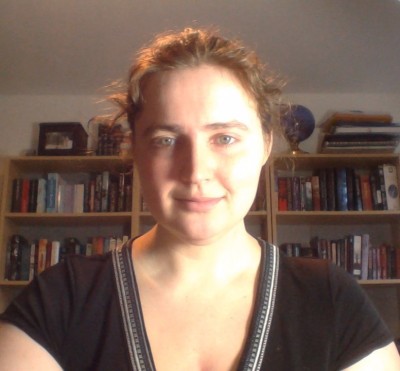 Foz Meadows is a bipedal mammal with delusions of immortality and YA urban fantasy author. Her current novels, Solace & Grief and The Key to Starveldt, are available in both paper and ebook formats. She is also a contributing writer for the Huffington Post, and a contributing reviewer for Strange Horizons and A Dribble of Ink. Her writing has also appeared at The Mary Sue and The Book Smugglers, and in 2013, she was nominated for a Hugo Award for Best Fan Writer. She currently lives in Scotland.
About Mark Oshiro: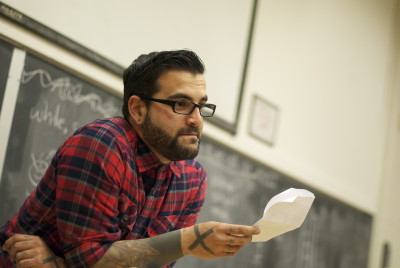 What if you could re-live the experience of reading a book (or watching a show) for the first time? Mark Oshiro provides just such a thing on a daily basis on Mark Reads and Mark Watches, where he chronicles his unspoiled journey through various television and book series. Since 2009, Mark has been subjecting himself to the emotional journey that one takes when they enter a fictional world for the first time. He mixes textual analysis, confessional blogging, and humor to analyze fiction that usually makes him cry and yell on camera. All of this earned Mark a Hugo nomination in the Fan Writer category in 2013 and 2014, and he has no plans on stopping. Somehow, he's also writing the first book in a YA trilogy set in a pre-dystopian world, and he's still determined to fulfill a lifelong goal in the process: to pet every dog ever.
We are very excited to have both Foz and Mark at the helm of the 2015 edition of Speculative Fiction – we hope that you are too.
And with that said, we are also thrilled to declare that submissions for Speculative Fiction 2015 are open!
Call for Submissions: What You Need to Know
The Speculative Fiction series is a not-for-profit publication. All net proceeds will be going to charity.
The anthology seeks non-fiction reviews and essays ("works") specific to some aspect of Speculative Fiction (science fiction, fantasy, horror, and everything and anything that falls under the broad genre umbrella), including but not limited to: books, movies, tv shows, games, comics, conventions, genre trends, and so on. No short stories or original fiction, please.
The works MUST have been originally published online in the calendar year 2015.
Any pieces chosen for the publication will be paid a flat fee of $10 per work (in lieu of payment, contributors may choose to donate their fee to charity in their name).
Nominations are accepted for works published by anyone online. (This includes bloggers, friends, bloggers who are friends, authors who blog, bloggers who are authors, alien life forms, cats, etc…)
People may submit their own work or someone else's.
People may submit as many works as they like. (There is NO limit on submissions! )
Submitted works ideally should be between 800 and 1500 words (but that's not mandatory, we may consider longer and shorter pieces).
While submitted works can be from anywhere in the world, although we do need an English translation for consideration.
More information is available on the publisher's website
Submit your nominations here or by using the form below.