Welcome to Smugglivus 2014! Throughout this month, we will have daily guests – authors and bloggers alike – looking back at their favorite reads of 2014, looking forward to events and upcoming books in 2015, and more.
Who: Charles Tan, the editor of Lauriat: A Filipino-Chinese Speculative Fiction Anthology, and the co-editor of Philippine Speculative Fiction Volume 9. His fiction has appeared in publications such as The Digest of Philippine Genre Stories, Philippine Speculative Fiction and the anthology The Dragon and the Stars (ed. by Derwin Mak and Eric Choi). He has contributed nonfiction to websites such as The Shirley Jackson Awards, Fantasy Magazine, The World SF Blog, and SF Signal. In 2009, he won the Last Drink Bird Head Award for International Activism. He is also a 2011, 2012, and 2013 World Fantasy nominee for the Special Award, Non-Professional category. Visit his blog, Bibliophile Stalker .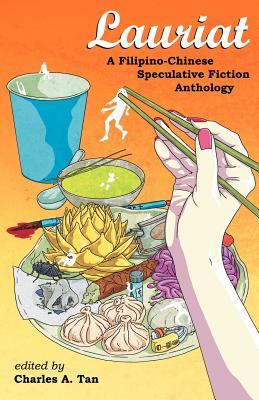 Please give it up for Charles, everybody!

Hello and it's an honor to be invited to Smugglivus!
It's been an interesting year in publishing, with several noteworthy books and stories released in 2014. The truth is I haven't been able to read as much as I should as my gamer brain competes with my reader brain, but there's a lot I'm definitely looking forward to in 2015!
What stands out for me in 2014 is the quality of short story collections that I should be reading, including Young Woman in a Garden by Delia Sherman; Prophecies, Libels, and Dreams: Stories by Ysabeau S. Wilce; and The Bitterwood Bible and Other Recountings by Angela Slatter. But right now, the book that I'm reading is Spirits Abroad by Zen Cho and everyone should read it.
What's terrific about Cho's short fiction is that she's able to hone in on what makes character relationships so important and gives it the focus it deserves. She also has a mastery of voice and dialog, and while I'm not Malaysian, the conversations her characters conduct remind me of the complex dynamics of my Asian family. One of the best stories in the collection is "The House of Aunts" for example, and it tackles the story of a teenage "vampire" who lives with her aunts and the complications that ensues from falling in love with a boy.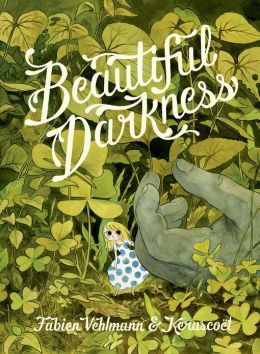 In terms of comics, another standout for me is Beautiful Darkness by Fabien Vehlmann and Kerascoët. The images are powerful, the exploration of character relationships is insightful, and it successfully juggles explicit horror with subtlety. And while it's too soon to tell how it will end, I'm currently enjoying Genevieve Valentine's run on Catwoman; it's basically Selina Kyle as a mob boss and how she attempts to "save" Gotham City.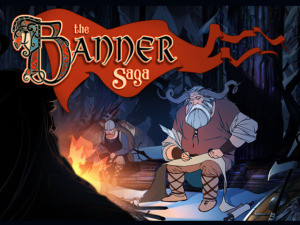 There's also video games and a tactical game I enjoyed for its narrative is The Banner Saga. It's based on Norse mythology, with humans and Varl (giants) working together as the end of the world (the sun has stopped moving) seems to be approaching, and everyone is faced with difficult decisions. A game that's less demanding is The Yawhg, which is a choose-your-own-adventure game that can be played under 5 minutes: a disaster–which cannot be avoided–is approaching the city so the question is how will your characters behave during their last few weeks?
In light of GamerGate and the inherent misogyny in the gaming industry, another game that's apt is The Uncle Who Works For Nintendo, a free horror game that explores growing up with video games. It can be played in one sitting and features multiple endings.
As for 2015, there are several books I'm looking forward to. I joke that 2015 will be the Year of the Changeling in YA, and one of the books I'm looking forward to is Magonia by Maria Dahvana Headley (I have an ARC with me, but I haven't gotten around to reading it yet). Saga Press also has an impressive list of novels, including The Grace of Kings by Ken Liu and Persona by Genevieve Valentine.
What I'm also exciting for in 2015 are the short story collections: Get in Trouble by Kelly Link, The Very Best of Kate Elliott by Kate Elliott, and Falling in Love With Hominids by Nalo Hopkinson.

Happy Smugglivus, Charles!