Welcome to Smugglivus 2014! Throughout this month, we will have daily guests – authors and bloggers alike – looking back at their favorite reads of 2014, looking forward to events and upcoming books in 2015, and more.
Who: James Dawson, British author of Contemporary Horror YA novels including Hollow Pike, the fun thriller Cruel Summer, boarding school drama /Bloody Mary Say Her Name and the upcoming Under My Skin.
Please give it up for James, everyone!

Thanks to lovely Book Smugglers for having me back, and season's greetings to all those reading this. I hope your holiday season is one of peace, health and happiness.
Once again, it's time to look back on the things I've loved in 2014 and shine a spotlight on thing I think have gone under-appreciated. I'm writing from London, England so I will be recommending some books that might not be readily available in the States, but I hope that doesn't stop you – move heaven and earth to get these books imported if need be! I always say this to US readers: you could be Patient Zero for the next big YA book! Pass them on like a literary virus!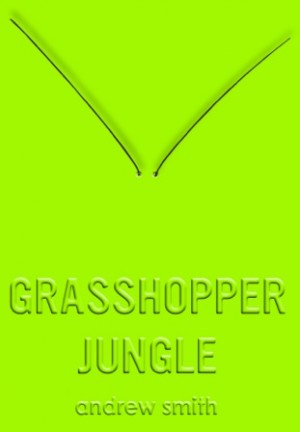 My first shout out is to my favourite discovery of the year and that is Andrew Smith – who is readily available in all good bookshops. By quite some margin, Grasshopper Jungle is my favourite book of 2014. This genre-bending YA novel tells the tale of perpetually horny Austin Szerba fighting an invasion of mutant mantises in Iowa. Brilliantly, the impending insect apocalypse takes a back seat to Austin's sexual confusion over his girlfriend and best friend. Humorous and literary, Grasshopper Jungle made me want to up my writing game. That's not to say it's perfect – like a lot of people I wish Shann, the girlfriend character, was a little more developed, but this is the only niggle in an otherwise ingenious book.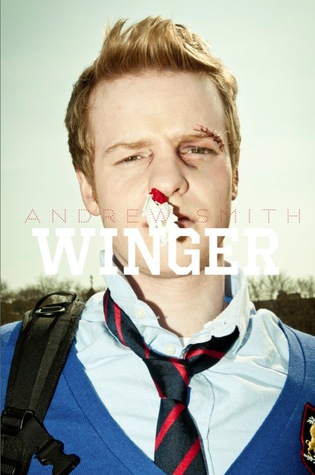 Winger, another Smith offering first published in the UK this year, was also excellent, if more conventional. A wry boarding school love story, the ending has quite rightly caused controversy, and I was somewhat disappointed, but I'll leave that one with you.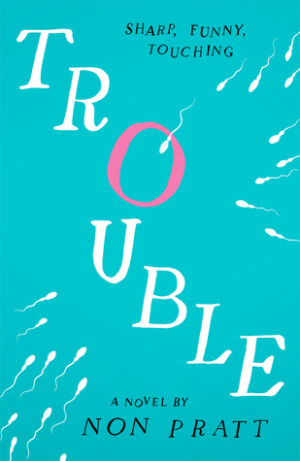 For YA with a UK flavour, I'd recommend the fantastic and gritty Trouble by Non Pratt. London isn't all red buses, Downton and crumpets. In Trouble, both titular and literal, Hannah finds herself pregnant at fifteen and strikes up a sweet, believable relationship with new boy Aaron who agrees to pretend the baby is his to cover Hannah's darkest secret. Only Aaron has secrets of his own…This debut felt fresh and honest without the need to wrap sexual intercourse up in that 'fade to black' sheen YA novels so often have. This title is available in the USA from Simon & Schuster. Pratt's second stand-alone novel, Remix, will follow in late 2015.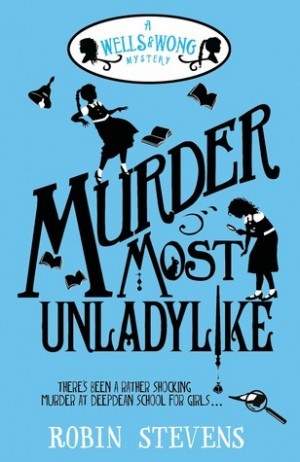 If it's stereotypical Britishness you're after, look no further that Robin Steven's debut Murder Most Unladylike, in which plucky young boarding school detectives Wells and Wong set about solving an actual murder in their very own school. Daisy Wells is a cross between Sherlock Holmes and Hermione Granger while Hazel Wong is her adorable foil. Bun Breaks and hockey sticks galore in this lower-end of YA mystery. A sequel follows in 2015.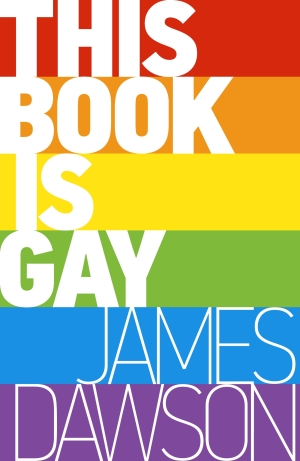 Now this is where I gaze into my crystal ball and quite literally mean gays. My first American release (woo-hoo!) will be a non-fiction title – This Book Is Gay – keep an eye out for it from SourceFire Books in the spring! Moreover, next year looks set to be the best yet for QUILTBAG YA releases. This makes sense and makes me happy so long as it's not a trend to be left behind in 2016. John Green, Rainbow Rowell and Stephanie Perkins are confirmed YA royalty at the moment and publishers have clearly decided this sort of book with an LGBT+ twist is the way forward. First up, there's my own offering, All of the Above, in September. I wanted to explore 'post-gay' sexual fluidity so, using poetry and prose, tell the story of Toria, a girl who struggles to reconcile her lust for a guy with her burgeoning affection for a girl. It gets complicated. Also look out for the fantastic The Art of Being Normal by Lisa Williamson. Another UKYA debut (January 2015 UK), this tender novel explores David's gender transition with the help of a most unexpected ally at school. Man, you'll root for these characters SO HARD.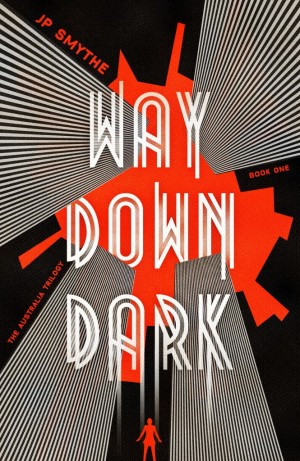 If you like your YA science fiction (which I also think could do well in 2015), look out for JP Smythe's first novel for young adults, Way Down Dark. I read this a few months back and it's darker, more brutal and more explosive than either The Hunger Games or Divergent. Think The Maze Runner-meets-Mad Max-in-space as Chan fights for survival on-board The Australia, a drifting, chaotic, spaceship dystopia.
It was only a matter of time until YA went meta – how could something so huge not – and 2015 will be full of knowing winks. Scott Westerfield's Afterworlds already explored the fictional author behind a fictional YA title, while Patrick Ness's We Just Live Here and Nicole Bernstein's debut Othergirl will also tinker with the YA conventions we have come to know and love.
Finally, I think issues surrounding mental illness, such a staple of headlines throughout 2014, will filter down into YA. The most notable title is Jennifer Niven's All The Bright Places, which, while heavy, sometimes bleak, reading, truly gives an insight into living with depression.
Perhaps don't read that last one over the holidays! Curl up wherever you are, and enjoy a good book and a cup of hot chocolate – even if you're in the Southern Hemisphere! Have a happy holiday, everyone!

Thank you, James!