Today we are delighted to unveil the charming cover for upcoming middle grade fantasy novel Jack by Liesl Shurtliff (who also happens to be the author of Rump, which Ana thoroughly enjoyed).
Behold: the Smugglerific Cover!
The Smugglerific Cover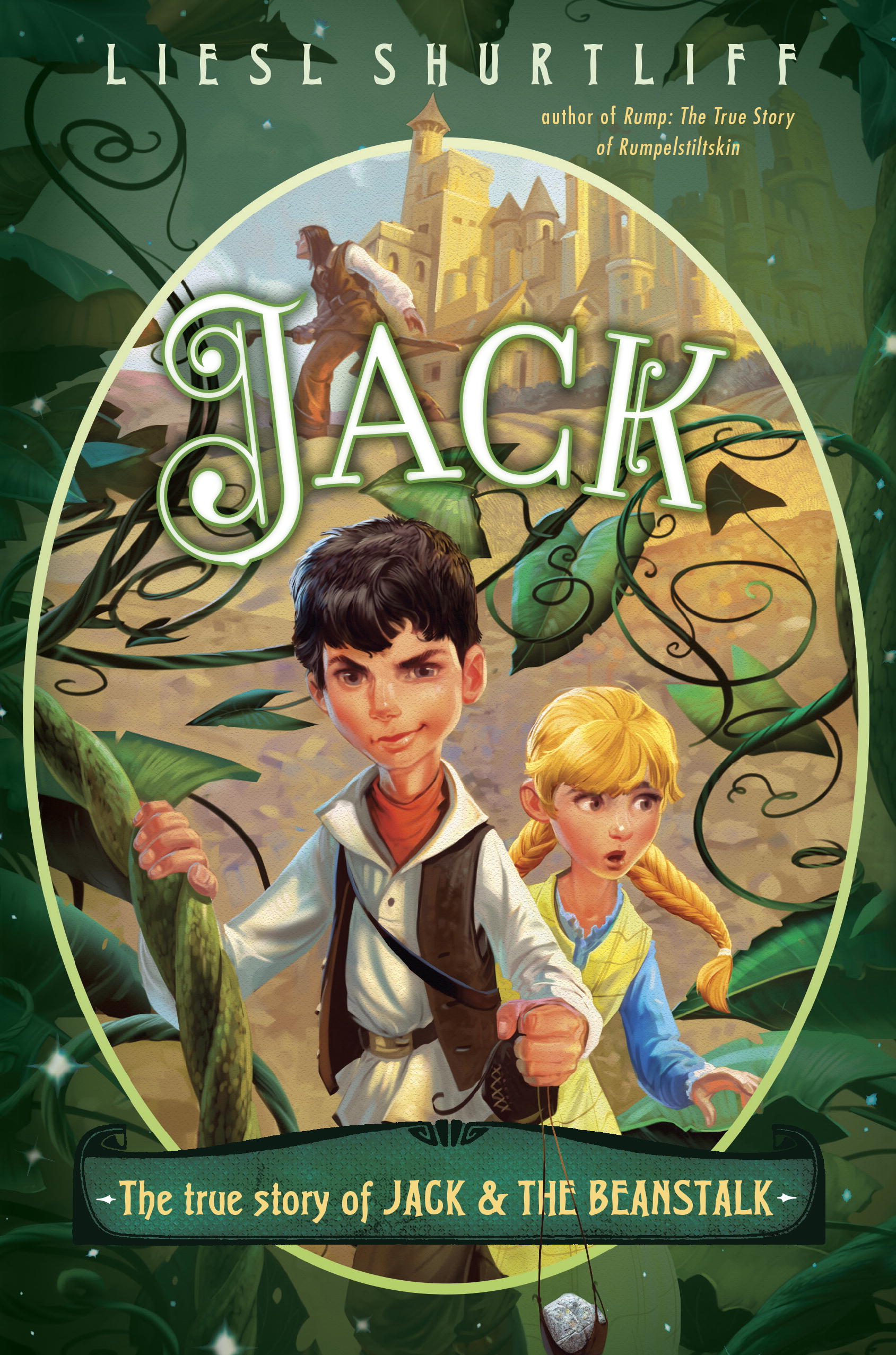 Fans of Adam Gidwitz and Chris Colfer will give a GIANT cheer for this funny fairytale retelling of Jack and the Beanstalk!

Jack has always been told that giants are not real. But if that's the case, how do you explain the huge, foot shaped pond in the yard, or the occurrence of strange and sudden storms in which the earth quakes and dirt rains from the sky? When his father is carried away in such a storm, Jack gives chase in the only logical way: by trading the family cow for some magic beans that will give him access to a land beyond the clouds. He arrives to find that the giants themselves have giant-sized troubles. With the help of an overachieving little sister, a magic goose and a chatty cook (who is not interested in grinding human bones into bread, thank you very much!) Jack sets out to save his dad and save the day.

Liesl Shurtliff on the Cover
In the traditional tale of Jack and the Beanstalk, I'm not inclined to think much of the hero Jack. He's usually portrayed as a dim-witted, disobedient child who, out of sheer luck, happens upon a giant, steals all his riches, and then kills him.* Never mind that he uses the riches to relieve his poor mother, who undoubtedly deserves every comfort in the world after putting up with such a son. Why is this rascal a hero?
I'm going to tell you a little about my brother. He was what some might call a "problem child," the class clown, full of pranks, many of which involved matches and a slingshot. We were only 16 months apart (I was the younger) and since he was prone to merciless teasing, I sometimes locked myself in the bathroom until my mom came home to rescue me. We were not the best of friends, my brother and I.
Right from the start, I used my brother as inspiration for my character Jack. They were kindred rascals, these boys who despise work and love pranks. But I knew that could not be the whole of Jack's character. It might work in a short story, but no one wants to spend 300 pages with someone so lazy and selfish. I had to go deeper. Why is Jack such a rascal? What is driving him? His poverty? His mother? Or something else?
I should mention that my brother had the unfortunate position as the only boy in our family. It's not easy being compared to three goody-two-shoes sisters, and when our parents divorced, my brother was further outnumbered. We all missed my dad being around all the time, but I think my brother took the brunt of the loss. I know now that behind his bad behavior was a lot of pain and frustration.
For Jack, if he was to be a rascal, then he too must have something behind all that. He had to have frustration and pain, hopes and fears. I also felt he should have at least one sister. Her name would be Annabella and she would be everything that Jack is not—sweet and gentle, a good and obedient child. Jack teases here relentlessly, but don't worry. What goes around comes around, and in Jack's case, it comes around in giant proportions.
When it came to the cover of Jack I really only had one request: Focus on the characters. Show us Jack and Annabella's expressive faces. When I saw the coverfor the first time, I think I stared at it for a full five minutes. Not only did the artist capture Jack and Annabella to perfection, I almost wondered if he somehow knew my brother and me, because that's exactly who I saw. I saw my brother as a twelve-year-old boy, full of adventure and mischief. I saw myself, timid, but desperate to prove I could keep up.
Today my brother is still mischievous and a little bit of a tease, but he's also smart, funny, sensitive, and kind. He's faced his own giants, and both failed and succeeded, but never given up. To me he's all the thing I poured into my character Jack. I can't wait for you to meet him on April 14, 2015. In the meantime, say hello to the perfect faces of Jack and his sister Annabella.
*In Benjamin Tabart's version, Jack's wealth was actually stolen by the giant, thereby justifying Jack's thievery and murder, but Joseph Jacobs' version is more widely told.

About the Author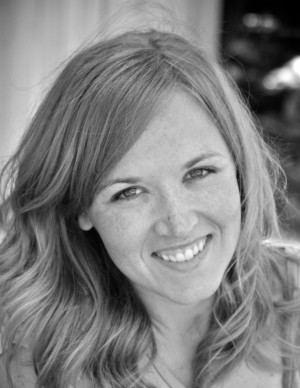 Liesl Shurtliff is the author of Rump: The True Story of Rumpelstiltskin, which won over kids and critics alike, earning an IRA Award, a Texas Bluebonnet nomination, A Whitney Award nomination, and a starred review from Kirkus, proclaiming it "As good as gold." She lives in Chicago with her husband and three children. Visit her at LieslShurtliff.com and on Twitter @LieslShurtliff.

The Giveaway
To celebrate the cover reveal, we are giving away a copy of Jack! This giveaway is open to addresses in the US only, and will run until Sunday, July 20 at 12:01am EST. To enter, use the form below!