As you probably know by now, Old School Wednesdays is a new weekly Book Smuggler feature. We came up with the idea towards the end of 2012, when we were feeling exhausted from the never-ending inundation of New and Shiny (and often over-hyped) books. What better way to snap out of a reading fugue than to take a mini-vacation into the past, right?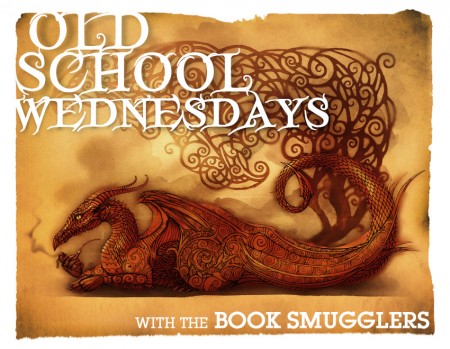 Logo designed by the wonderful KMont
We asked YOU for your favorite old school suggestions – and the response was so overwhelmingly awesome, we decided to compile a goodreads shelf, an ongoing database, AND a monthly readalong/book club. (Note that we've removed books that we have already read, or that we selfishly want to review as solos on Wednesday!)
July Readalong:
Holy moly, it's already time for our July poll! The official June OSW readalong happens next Wednesday on June 25 (get your copy of So You Want To Be A Wizard by Diane Duane, stat!), but the clock stops for no one… so we are looking at July!
You can vote on which title you'd like to read next month by using the poll embedded below. The readalong will take place on July 30, 2014.
Have at it!
Warchild by Karin Lowachee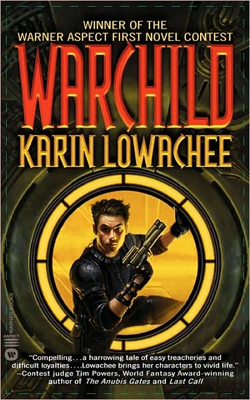 When Jos' parents are killed in an attack on their trading ship, the boy is kidnapped by the attackers and then escapes – only to fall into the alien hands of humanity's greatest enemies. He is soon coerced into becoming a spy against the human race.
Night Calls by Katharine Eliska Kimbriel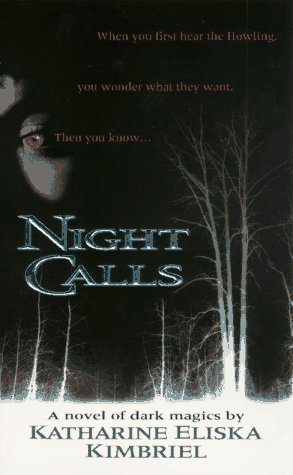 The werewolves came shattering the peace of the village of Sun Return. Five were taken before the girl's parents agreed to give her up. They called in Cousin Cory, Aunt Marta, all the known practitioners. The ones who could teach me how to hide in a leaf, dip into minds, and find the secret herbs that heal. Her childhood now over, the girl must face the Dark of the Other Side.
The Woman in the Wall by Patrice Kindl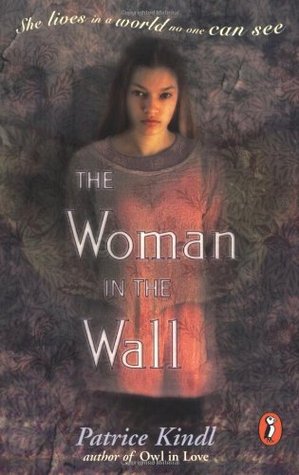 Anna is more than shy. She is nearly invisible. At seven, terrified of school, Anna retreats within the walls of her family's enormous house, and builds a world of passageways and hidden rooms. As the years go by, people forget she ever existed. Then a mysterious note is thrust through a crack in the wall, and Anna must decide whether or not to come out of hiding. Patrice Kindl's astounding, inventive novel blends fantasy and reality — and readers will not forget it. "Thoroughly convincing and deeply moving. Whether we read the story as an allegory, an elaborate metaphor, even a bittersweet dream, the feelings and insights are precise and real, enhanced all the more by a wonderfully wry and rueful humor." — Lloyd Alexander, Newbery Medal-winning author of The High King " Kindl creates an original world with authority and complete credibility. Her austere yet insistent, grave yet humorous style is perfect."– The Bulletin of the Center for Children's Books, starred review
Theodosia and the Serpents of Chaos by R.L. LaFevers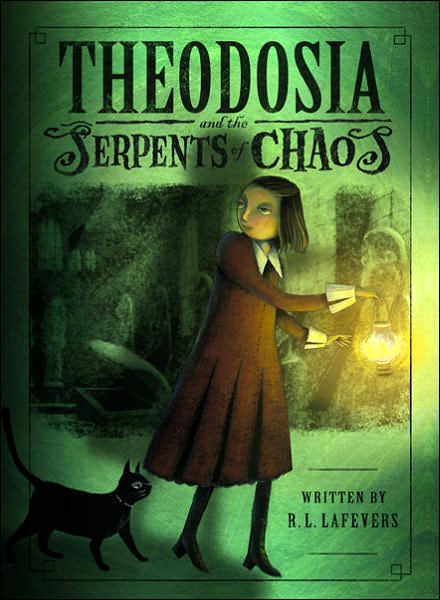 Theodosia Throckmorton has her hands full at the Museum of Legends and Antiquities in London. Her father is head curator, but only she sees the black magic and ancient curses that cling to artifacts. Her mother returns from her latest archaeological dig bearing the Heart of Egypt amulet that threatens to destroy the British Empire and start a terrible war.
Summon the Keeper by Tanya Huff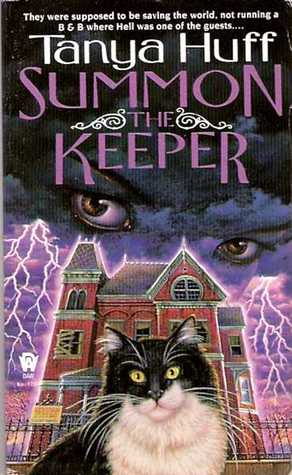 Claire Hansen, the Keeper, is summoned to the Elysian Fields Guest House to reseal a hole in the basement, which is literally an opening to Hell. The owner and monitor of the site disappears, leaving Claire stuck managing the place until the problem is solved. Her new employee, Dean McIssac, is a gorgeous Newfie who cooks, cleans, and lives the Boy Scout oath. Then there's Jacques Labaet: very French Canadian, very sexy, very dead. Jacques is a ghost who wants to be the man in Claire's life. Oh yeah, and there's Austin, a talking cat with attitude: "I barely know you, but I'm assuming you're human. I'm not saying this is a good thing, it's just the way it is."
[poll id="16″]
Get voting, and we hope to see you on July 30!
Ongoing Suggestions:
Got a suggestion? Have an amazing book, published at least five years ago, that you would love to nominate for the OSW monthly readalong? Speak up and submit your favorites! (If you have problems with the form below, you can also access it HERE.)